Insurance Restoration Process - Phase 1 - Scoping The Loss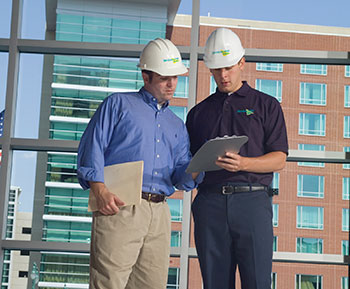 Our project manager will scope out the project and make notes on what needs to be repaired or replaced.
Accurate measurements of the damage.
Develop a sketch of the property.
Photograph documentation.
Compile production sheets.
Note documentation.
Collects material samples i.e. trim, flooring, roofing, siding, etc... that are of similar look and quality of the damaged item.
Write The Estimate
The project manager has the responsibility of writing an estimate to repair the home or building back to a pre-loss condition. The estimate will factor in the cost of materials for the project.
Estimate Submitted For Review

Once the completed estimate is properly documented and written, it is submitted using the Xactimate Platform. This information is formatted into a report and sent to your insurance company for their internal review. The insurance company will communicate with us to clarify information on the estimate.
Insurance Company Reviews The Estimate
The insurance company has a team that reviews the estimate for accuracy and completeness. They may have questions or concerns. Clear communication is required from both us and the insurance company, to ensure claim are assessed accurately, and in a timely manner for the insurer.
Approved Estimate
When the insurance company approves the estimate, we have an approved scope of work and price that the insurance company will pay, as defined in the estimate. We're now able to proceed into production by understanding what is covered by the insurance company.
Continue to phase 2...
To learn more about how ServiceMaster by Singer can help you with the insurance restoration process, contact us online or call 1-855-574-6437 for more information.