Tile, Upholstery & Rug Cleaning Services in San Angelo
We can refresh your home with careful, professional services. Call us today at (325) 732-8797.
Tile Cleaning
Over time, tile floors and surfaces lose their shine and luster.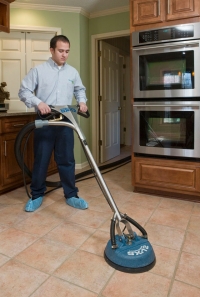 Have you ever tried to clean the grout in between your tiles and scrubbed and scrubbed, still not feeling like it was completely clean? That's because grout is very porous and practically impossible to clean by hand. It's a grueling task without professional help, and for not as much payoff. We can lift that deeply embedded dirt that's causing your grout to look dingy and have it restored to its original state.
It's not uncommon for people to think they need to replace their grout and then realize a good cleaning was all that was needed, saving them thousands of dollars.
Because grout is porous and absorbs all the dirt and debris on it, mopping only removes surface soil and not the embedded dirt. We have the training, equipment and products to deep clean these surfaces. You will be impressed by the difference a quality professional cleaning makes!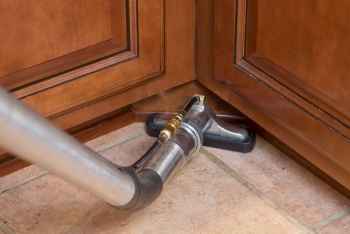 Upholstery Cleaning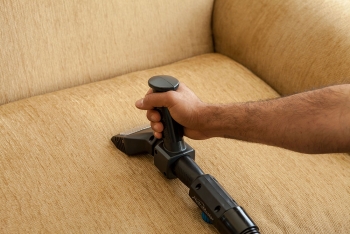 With upholstery cleaning your furniture may be restored, at a fraction of the cost of replacement. Successful stain and odor removal require the right products and techniques. Call us for pricing today.
No matter what your upholstery has been through, we can refresh it. We've successfully removed:
Pet stains

Grime and dirt

Food stains and drink spills

And more
This thorough cleaning is done without compromising the integrity of the fabric.
Rug Cleaning
Have nice rugs you'd like to keep for many years to come?
We can clean your rugs at your home or pick them up, clean them at our shop, and return them looking and smelling refreshed. We will determine the type of rug, color fastness and technique to insure a gentle and safe deep clean. Contact us with questions about your specific situation. Let us help!