Water Damage Restoration Services in Miami
Providing Homeowners with Water Damage Solutions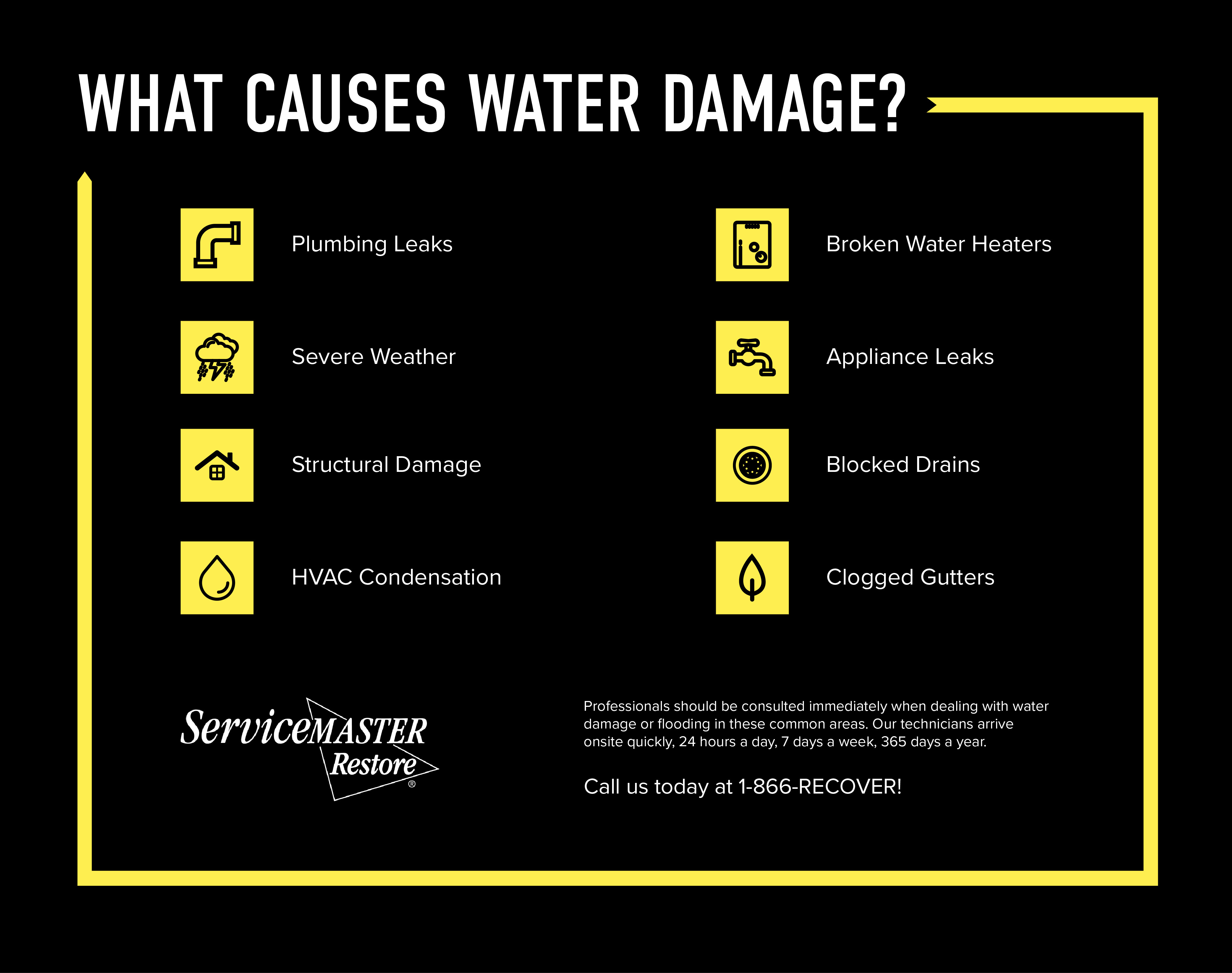 As a homeowner in Miami, you have to constantly combat tropical storms, heavy rainfall, and Category 5 hurricanes annually, resulting in extreme water damage. On top of being prepared for the potential onslaught of severe weather conditions, you have the enormous responsibility of keeping your loved ones safe and ensuring their well-being after devastating property damage. Fortunately, you have a residential restoration company on your side 24/7.
is here to support you with various water damage restoration services that extend to the entire Miami community. We know that water-related property damage can happen for multiple reasons and at a moment's notice. This is why we make ourselves available 365 days a year to be at the forefront of destruction. As a result, we can catch damage before it becomes worse and comb every inch of your property to provide detailed solutions for your project.
Our residential water damage professionals assess the extent of the destruction, present our findings, and develop a customized plan to help you recover what you've lost. We also focus on delivering reliable, prompt, and cost-efficient results without compromising quality or workmanship.
Our Residential Water Damage Restoration Process
As a locally owned restoration service company in Miami, we have seen all types of water damage issues, from leaky roofs to burst pipes and almost everything in between. Regardless of your specific water-related problem, we have a tried-and-true restoration process that has helped us restore homes to their former glory.
Our comprehensive water damage recovery process involves:
Dehumidifying the affected areas
Evaluating structural and foundational damage
Removing belongings from damped environments
Remediating any mold resulting from the water damage
Eliminating water and moisture from the home
Deodorizing rooms and eradicating musty odors due to the damage
Whether you've been dealing with consistent plumbing issues or just experienced a devastating flood in your area, our team has seen it all and handled it all. We are dedicated to restoring your home to its pre-loss state using state-of-the-art equipment and knowledge born from years of helping homeowners just like you.
Get in touch with our water damage restoration technicians today by calling (954) 866-1516.