24/7 emergency Restoration services When You Need It Most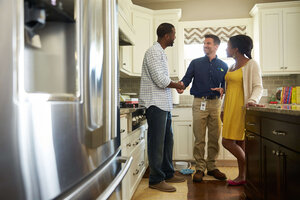 It's hard, or even impossible, to predict a disaster or how it will affect your home or business. But when disaster strikes, you can rest easy knowing our restoration pros in Omaha are ready to help.
And for your peace of mind, we offer emergency restoration services 24 hours a day, 7 days a week, 365 days a year.
At ServiceMaster Restoration Services - Omaha, we prioritize your health, safety, and needs. We're here to get you back to normal without the stress and worry of restoring your property. We truly care and always take the time to answer all of your questions and concerns.
We will not only provide quality disaster restoration services in Omaha as well as the surrounding communities, but we will do it quickly and efficiently, working with you throughout the entire process.
From the inspection and insurance claim to the restoration work, our friendly team is ready to help. Do not hesitate to reach out to our experts when you need us most!
If you're in need of 24/7 restoration services, call us at (402) 279-4645 orcontact our experts online!
Disaster Restoration | FAQs
Does water damage always lead to mold?
No, mold growth after water damage isn't certain. But, any type of water damage puts your property at risk of developing mold.
Mold growth depends on a couple of factors, like:
The severity of the water damage
How quickly the water damage was mitigated and restored
When in doubt, give us a call! If mold develops, it will only take 24 to 48 hours to start growing on water-damaged surfaces. Time is of the essence to get your property checked out, contact our mold removal experts!
How long does it take to get rid of water damage?
Water mitigation (removing the water) and drying could take about five days.
Water restoration (the process of repairing and restoring your property) could take 1 to 2 weeks.
In the end, it depends on the severity of the water damage. If only a small amount of your property was damaged, the whole process could take a few days up to a week.
Dealing with water damage in Omaha? Contact us today. We'll help you rebuild!
For more information or questions on our restoration services, contact us online today!