Events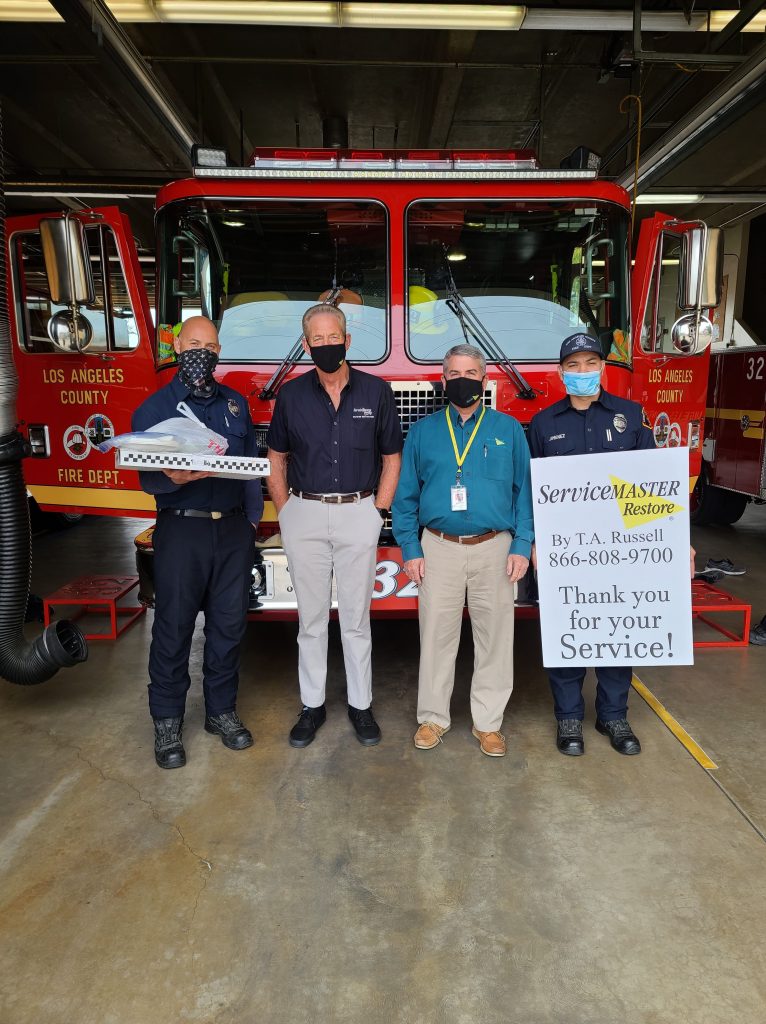 02/09/2021 – Azusa Fire Department Station 32
Thank you to the Azusa Fire Department Station 32 for allowing us to serve them lunch and thank them for their service. We appreciate all the hard work you do for the community.
9/18/2020 – 7th Annual Charity Golf Tournament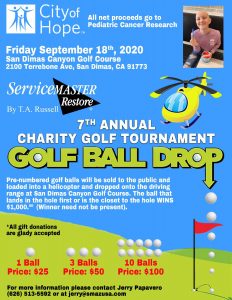 We are once again raising money for Pediatric Cancer Research benefiting the City of Hope. Over the past [3] years, we, along with our sponsors, have helped by raising and donating over $37,434 to the cause. Statistics show that one child in every 100,000 develop some form of cancer, and Leukemia is the number one culprit [over 94%].
Jerry's granddaughter was diagnosed with an Ovarian Glandulous Malignant Tumor at age 12, up in Billings, Montana in November 2019. "I am extremely grateful for our contacts over at the City of Hope. They were able to hook my son up with the right doctor, and after the consultation, they brought Aisley down here to be treated at the City of Hope. We as a family are very fortunate that they have the people and the research to help when the unexpected happens."
Aisley, pictured in the Helicopter Ball Drop flyer, finished her 4th round of Chemo at the City of Hope and was able to return home to Montana after Easter in 2020. She has since had an MRI and is currently cancer free! We don't wish this on anyone, and with the help of your donations, perhaps we can eliminate cancer out of children's lives in the future.
In 2019, we had over 144 golfers. We sincerely hope that we can count on you to be a part of this worthwhile event in the coming years.
Our 7th Annual Golf Tournament will be held in the future (TBA) at San Dimas Canyon Golf Course(2100 Terrebonne Ave, San Dimas, CA 91773), when it is safe to do so and we can provide a golf tournament worthy of your time.
For our Gold Sponsor, we are including 1 foursome, sponsor banner, a choice of cart or tee signage, golf shirts, luncheon signage, verbal recognition at the luncheon, along with website and social media recognition, and a special gift.
We also have some interesting ways to put sponsors' names in front of these [100+] business owners via:
Million Dollar Shoot Out
Flag Pins
Hole Sponsorship Signage
Wrist Bands
Lunch Sponsor[s], and
Golf Bag tags (just to name a few).
Any interested sponsors or golfers should contact Jerry Papavero at: Jerry.papavero@smazusa.com, (cell) 626-513-5592, or (office) 626-963-4048 ext. 103.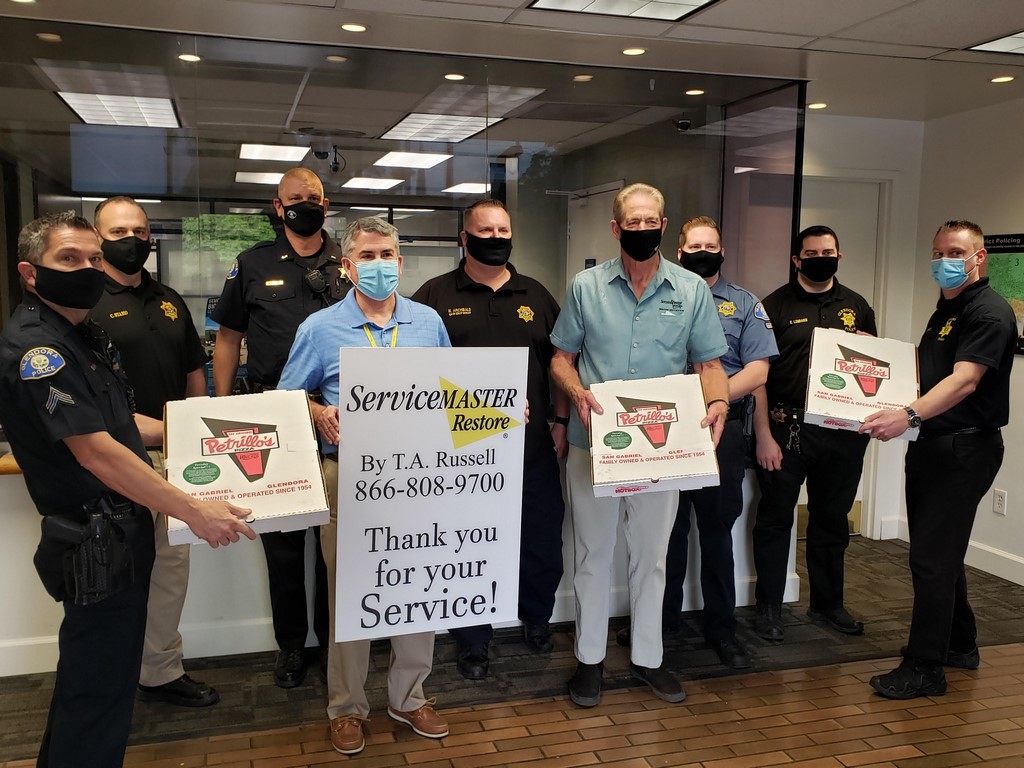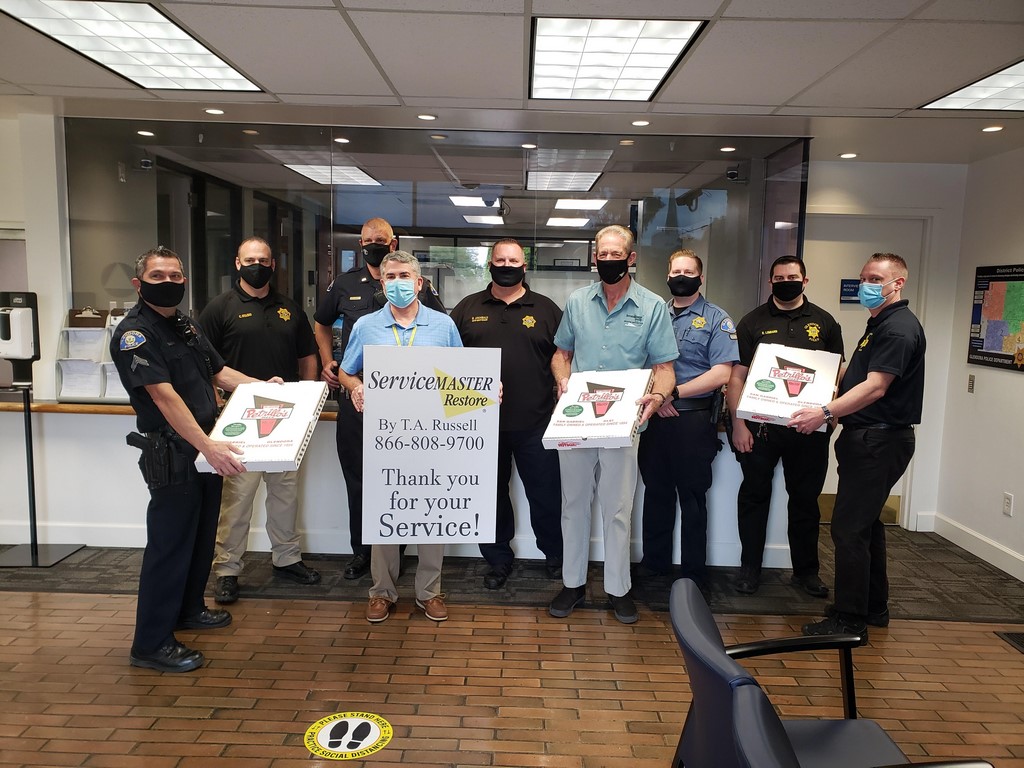 ServiceMaster by T. A. Russell Proudly supporting our Local First Responders from the Glendora Police Department and thanking them for their outstanding service to our community on Thursday November 5th, 2020 @ 12:00 pm.