ServiceMaster DCS
ServiceMaster DCS provide restoration and Coronavirus Decontamination Services in Chicago and the following counties, Cook County, IL. Milwaukee County, WI. Racine county, WI. Kenosha County, WI. and Walworth County, WI.
What We Do?
Restoration Services
Coronavirus Decontamination Services
Water Damage Restoration
Mold Remediation
Fire and Smoke Damage Clean Up
Board Up Services
Pack Out and Storage
Dry Cleaning and Laundry Services
Hoarding Clean Up
Cleaning Services
Carpet Cleaning Service
Tile and Grout Cleaning Services
Upholstery Cleaning Service
HVAC/Air Duct Cleaning Service
Wood Floor Renew
Post Construction Cleanup
Move-In Move-Out Cleaning
Commercial Cleaning Services
Remodeling Services
Renovate or Repair a Home
Remodel a Basement
Add a Sun-room or Patio
Build an Addition
Up Grade your Kitchen and Bath
Interior and Exterior Painting
Residential – Commercial Architect
Cabinet Contractor
When flooding or pipe leaks happen, it can be hard to detect everything that's been affected. Let our experts provide safe and effective water damage restoration in Glenview. Contact us online or call (847) 957-9746 today.
Why ServiceMaster DCS?
For more than 30 years, ServiceMaster Restore DCS has held strong to our core value of providing restoration services Chicago, Illinois and Milwaukee, Wisconsin with the utmost integrity and understanding. We at ServiceMaster DCS take our relationships personally and we work directly and with our customers to provide the best solution. We are available 24/7/365, the experts at ServiceMaster DCS work to get the job done right and stay by your side until you're fully satisfied with the results.
We are guiding. We know that disasters are a time of uncertainty. We're proud to help guide our customers through these unsettling events, providing support and guidance from start to end, to help customers choose the solution that's right for them.
We are genuine. We provide the help, knowledge and integrity our customers deserve.
We are experts. In fact, we are the author of the playbook, continually we set the industry standards and know how to do it best.
We are committed. We have a strong commitment to work with our clients throughout the process, we do what we say and we'll do and follow up to ensure satisfaction.
We are accessible. We're available 24/7/365 to help our customers through the worst time. Our phone lines are always available to help ease any confusion and provide answers throughout every step of the process.
Providing the best via our Quality Restoration Vendors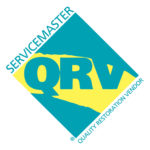 Established in 1991, the ServiceMaster Restore Quality Restoration Vendor (QRV) Network is an internal standards program that we developed to provide superior standards to the industry. Our program has now evolved into industry accepted and expected best practices as referred to in Service Level Agreements (SLAs) and Key Performance Indicators (KPIs). ServiceMaster Restore closely monitors all members of the QRV network to ensure complete adherence to the following requirements. Each member:
Demonstrates the ability to deliver every aspect of the ServiceMaster Restore service guarantees, including accessibility, response time, communications capabilities, quality results, and conscientious safety controls
Additional locations in 14 countries around the world
Employs integrity in estimating and billing practices
Completes and maintains ongoing employee training programs that keep ServiceMaster Restore on the cutting edge of effective restoration techniques, products, and technologies
Uses the proven ServiceMaster Restore equipment, processes, and products
Performs all services in compliance with ServiceMaster Restore specifications
Meets or exceeds the ServiceMaster Restore requirements for General Liability Insurance and Worker's Compensation Insurance
Resolves customer service issues swily and professionally
Commits to the ServiceMaster Restore principles of environmental stewardship