Water Damage Restoration in Spokane, WA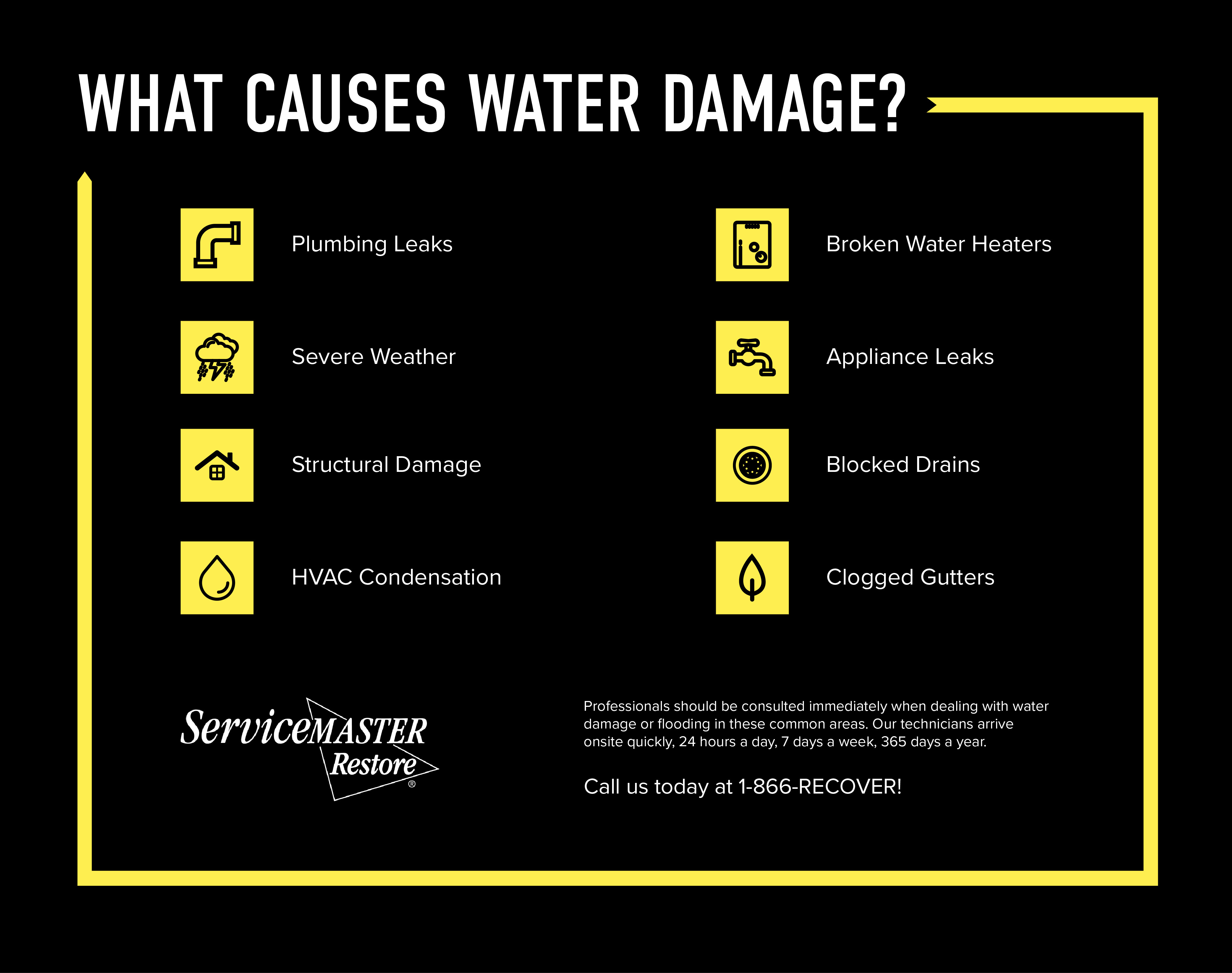 Addressing water damage fast is critical to securing the structure of your building. You need prompt action by an experienced restoration team. It makes all the difference in mitigating structural damage to property. ServiceMaster by Compass is at your service 24 hours a day, 365 days a year. We provide expert water damage restoration in Spokane and the surrounding areas. Having the right experts in place is important if you want the job done right. ServiceMaster by Compass handles major and minor water damage disasters. The most common causes we see are from fire, flooding, pipe breaks, and storms.
We create a fast, effective water damage mitigation and restoration plan to dry your home or building. Our goal is to address the current water damage and prevent further damage. We use our own state-of-the-art water extraction along with drying and dehumidification equipment. Plus, we have moisture reading equipment to detect water in places you can't see, like walls and ceilings.
Our Spokane Water Damage Services
Emergency Response Mitigation 24/7/365
Water Extraction
Moisture Detection & Monitoring
Dehumidification & Structural Drying
Sanitization
Pack Outs & Content Storage
Content Cleaning
Demolition
Reconstruction
Will assist with all aspects of your insurance claim
Contact our water mitigation specialistsonline or reach us by phone at (509) 646-7488.