Water Damage FAQ
While it is a common disaster for many home and business owners, water damage should never be taken lightly. Everything from burst water pipes to roof and appliance leaks, water can spread to many areas before mold starts growing, raising restoration costs by the hour.
In these situations, a water damage restoration company must be contacted right away so they can restore the affected area. ServiceMaster Kwik Restore is available in Cary, IL and the surrounding areas to remove all excess water and repair the structure. Each of our professionals is also licensed, trained, and experienced to provide mold remediation to handle any growth following the water damage.
In addition, we can help with any reconstruction,odor removal, and even fire damage restoration to fully restore your peace of mind.
Here are some frequently asked questions regarding water damage. Check out this list:
Water damage can come from a variety of sources, including the following:
Roof leaks
Sewage backups
Overflowing gutters
Poorly designed and constructed bathtubs or deterioration of the grout
Burst and leaking appliances
Flash floods
Burst and leaking pipes
While there are many sources, it doesn't matter where the damage comes from; it's crucial to reach out to a water mitigation professional as soon as possible.
How Can I Prevent Water Damage?
It's impossible to completely prevent water damage, but proper property maintenance will often keep water from destroying your property structure.
Be sure to take the following steps to prevent water damage:
Show everyone in the home where the water shutoff valve is and how to shut it off in case of an emergency.
Keep an eye on the bill; any unexpected increase is a red flag of a leak.
Inspect the walls and floors for any black spots, also be aware of musty smells.
Have a professional inspect your septic tank for any possible issues.
In the case that you find mold on your property, don't hesitate to reach out to ServiceMaster Kwik Restore for mold removal services. Our technicians will ensure that the mold is contained within the affected area and all spores are removed, including the source.
My crawlspace is flooded. What is a crawlspace and how do I fix it?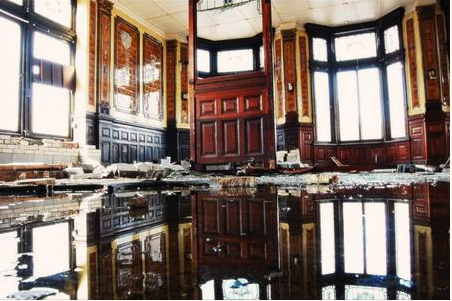 Crawlspaces are the spaces between the ground and the home that allow contractors such as plumbers and electricians to reach the plumbing and wiring of the home. But when this area is flooded, immediate action must be taken to have it extracted.
In the cases of sewage backups, our technicians use sewer gas evacuators. If we find any mold, we will ensure to keep it contained and have it removed right away to prevent it from spreading.
What kind of damage is caused by water?
Water can cause all kinds of damage, including the following:
Lower property value from the damaged property structure
Chipped paint and wallpaper
Mold growth and musty smells
Rotting wood floors and destroyed carpets and upholstery
Significant restoration costs and more if necessary
What happens during water damage restoration?
All restoration companies will be different in their approach, however, here are all of the steps included in our restoration process:
Inspection and evaluation of the damaged area, identifying the source of the damage.
Powerful water extraction equipment is used to remove all excess water.
The drying process is started as we set up advanced drying equipment, including dehumidifiers and fans.
Any mold growth is removed using advanced products and processes.
Soiled materials are replaced, followed by deodorization and air duct cleaning, if necessary.
Final inspection.
Assistance with insurance claims process, if necessary.
Issues with Mold Growth and Water Damage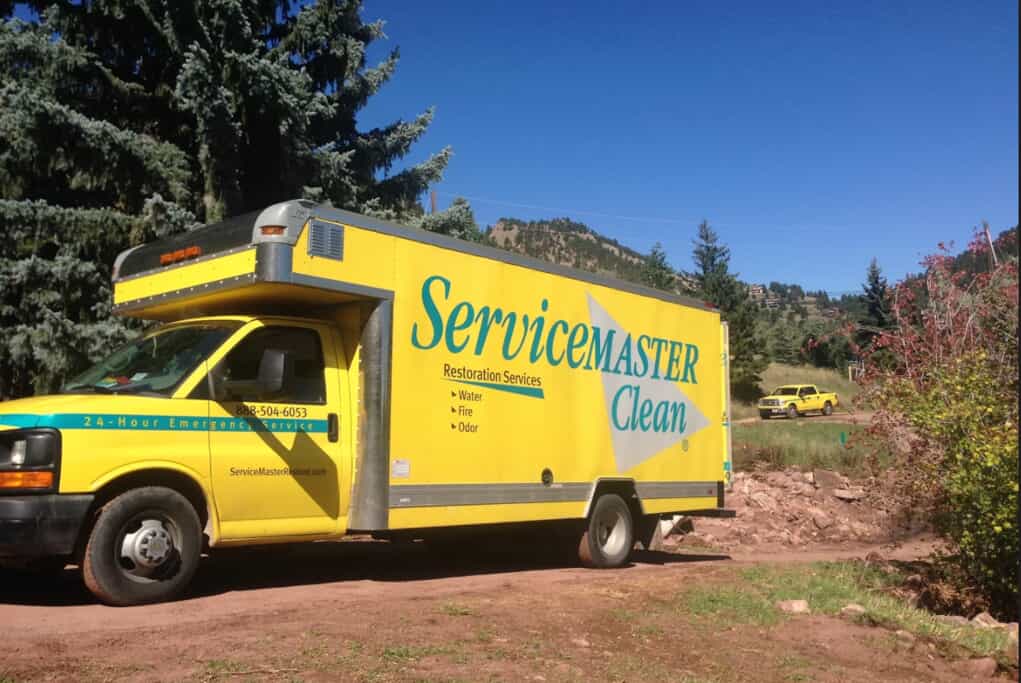 When discovering water damage on your property, don't hesitate to take action to have it restored. While the problem may be small at first, it can quickly spread to other areas and encourage mold to grow.
Once mold has developed, it will consume the cellulose contained within the building materials, spreading spores into breathing air in search of new areas to contaminate. While airborne, these spores can trigger a number of health issues, including allergies and respiratory problems such as coughing, sneezing, itchy eyes and throat, etc.
Water Damage Restoration Services
We cannot stress enough the importance of taking immediate action after discovering water damage. ServiceMaster Kwik Restore is available in Cary, IL and the surrounding areas to provide complete water damage restoration, mold removal, odor removal, and a range of other services to help properties recover from the effects of a disaster. Our technicians can restore both properties and peace of mind using advanced products, equipment, and processes.
Available 24/7
In the event of a water or mold disaster, don't hesitate to call ServiceMaster Kwik Restore at 847-908-5914. We provide water damage restoration and mold removal services for homes and buildings in Cary, IL and the surrounding areas.