The Benefits of Professional Restoration Services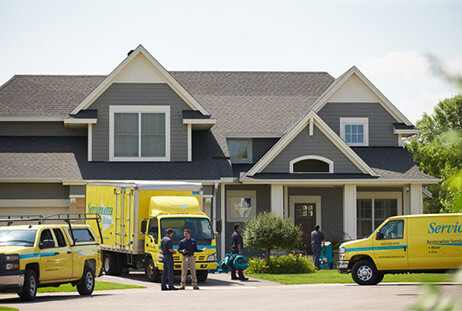 Our ServiceMaster of Rochester restoration team is backed by comprehensive training and complete certification.
We consider ourselves to be the go-to advisor in the restoration industry, which means only hiring the most qualified technicians.
In addition to our standard restoration services, we can also help you navigate the complicated and frustrating insurance process, and may actually be able to prepare you for a disaster pre-loss!
Best of all, we are available 24/7/365, meaning you can contact us on nights, weekends, and even holidays.
How We Can Help You
Contact ServiceMaster of Rochester anytime for:
Fire & Smoke Restoration
Weather Damage Restoration
Residential Odor Removal Services
Specialty Large Loss Service
Pre-Loss Planning
Data and Electronics Restoration
Need Disaster Restoration Services? We Go Above and Beyond.
If your home or business has recently suffered significant damage, it's important to move quickly.
We understand that no one wants to have to think about this type of thing, but from natural disasters to accidental catastrophes, things are only likely to get worse the longer you wait to deal with the problem.
ServiceMaster of Rochester will do everything in our power to make sure you receive affordable service, and our team will go above and beyond to get your property up and running again before you know it.
Looking for industry-leading restoration company in Rochester, MN? You've come to the right place. Reach out online or call us at (507) 204-3820 to get started.
Cleaning Services
In addition to disaster restoration, we also offer Residential cleaning services. Many of our local customers call on us for routine floor, carpet and house cleaning services near Rochester.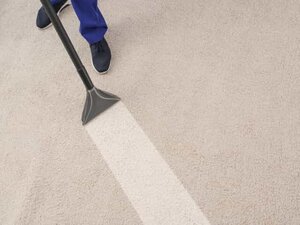 Carpet Cleaning
Keeping your carpet clean is one of the best ways to improve your home's overall appearance. Whether you want regular cleaning or occasional spot removal, our professional carpet cleaning services at ServiceMaster of Rochester can restore your floor covering to its original beauty thoroughly and safely.
Additional cleaning services include:
Floor Cleaning
Tile & Grout Cleaning
Trauma and Biohazard Cleanup
Hoarding Cleanup
Air Duct Cleaning
Frequently Asked Questions
What is the difference between Mitigation and Restoration
While mitigation means to stop further damages and reduce the overall loss after a disaster, restoration services are targeted at repairing or replacing damaged property and items to their pre-disaster condition.
While restoration is not as urgent as mitigation, it is still crucial and must be completed with urgency. Depending on the significance of the damage to property and possessions, Restoration could take weeks or months.
One big misunderstanding about using restoration and mitigation services is that they are more costly than replacing damaged items and property.
In fact, most disaster damages can be mitigated and restored for much less than it would cost to replace everything.
A professional restoration team can save whatever is salvageable and replace anything that isn't.
How long does it take for mold to grow after water damage?
It can only take 24-48 hours for mold to grow on wet surfaces.
This is why time is of the essence when you encounter signs of water damage. It's important to act quickly to help prevent any further damage.
Do you have any other questions about disaster restoration? Give our friendly and expert team a call at (507) 204-3820 or reach out online to get some help.
About Rochester, MN
Founded in 1854 on the banks of the Zumbro River, Rochester was originally developed as a stagecoach stop between St. Paul, MN and Dubuque, IA.
Today, Rochester is the third-largest city in Minnesota with a 2020 population of 121,395. Named after the founder's hometown of Rochester, NY, the city was largely demolished by the Great Tornado in 1883. Dr. William W. Mayo together with his sons to help care for the wounded, and helped open a new medical facility in 1889.
Originally named St. Marys Hospital, this facility grew into the world-renowned Mayo Clinic.