Mold Specialist in Tacoma
Expert Mold Removal Near You
Shocked to discover mold growing in your home? Mold is usually more serious than an ugly sight for the eyes. It has potential to cause structural damage to your property. Over time, weakened supports or damage to drywall can occur. Worse yet, mold can become a serious health risk if left untreated. It can spread through the air in tiny particles called spores, which are damaging to anyone who breathes them in. If you suspect mold in your home or business, call ServiceMaster of Tacoma today.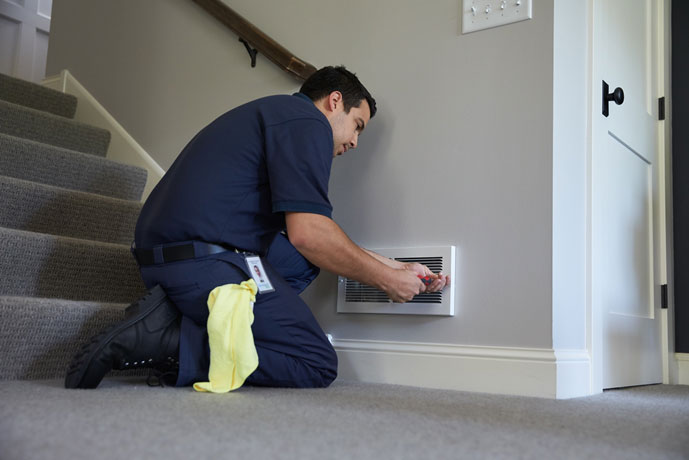 There are many different types of mold. Some types are more dangerous than others. All types of mold need moisture to grow, which is why it is so important to treat any water damage quickly and carefully.
What Should I Do if I Suspect Mold?
Start with an inspection by a hygienist or other qualified professional to determine if you have mold and if it is harmful mold or not.
The next step is to locate the source of the moisture causing the mold and stop additional moisture from entering your home or business.
Once the source of the moisture has been treated there needs to be immediate action taken to dry out the affected wet or damp areas.
Next is to find all the spots in your home or business affected by mold. Once the affected areas have been located, the type of mold needs to be identified through testing so it can be properly remediated.
The last step is treating and eliminating the mold once it is isolated and identified.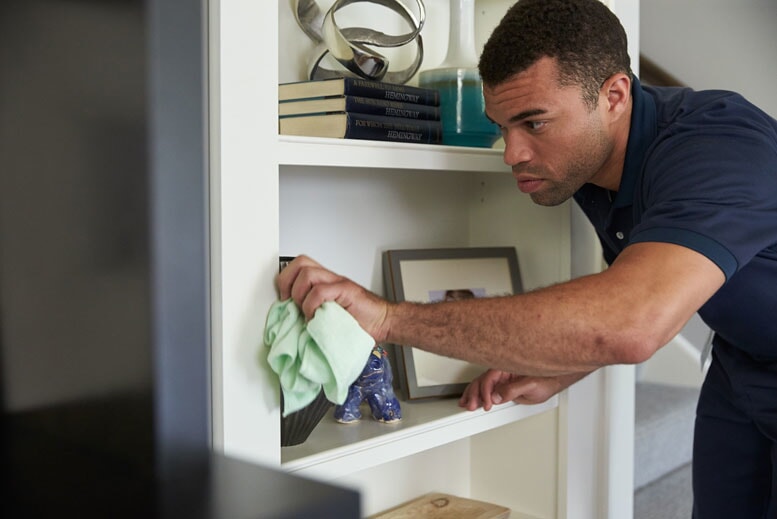 Here at ServiceMaster of Tacoma, we are here to help you. We use the top dehumidifiers and antimicrobial applications in the industry to stop mold from growing and prevent it in the future. For the best restoration service, call ServiceMaster of Tacoma today!
If you suspect mold, contact our Mold removal specialists today
When is mold remediation required?
If you've discovered mold in your home or office, it's important to take immediate action. Mold exposure can cause a variety of health problems, including respiratory problems, skin irritation, and allergic reactions. In some cases, mold exposure can even lead to serious. illnesses like cancer.
If you suspect that you have a mold problem, the first step is to call a mold remediation specialist. These professionals will be able to assess the extent of the problem and develop a plan for getting rid of the mold. In some cases, mold remediation can be done yourself; however, it's generally best to leave it to the experts.
There are a few things you can do to prevent mold from taking hold in your home or office. First, make sure that there is good ventilation throughout the space. Second, keep surfaces clean and free of moisture. Finally, don't hesitate to call for mold remediation if you suspect that there is a problem. Taking action quickly can help to minimize the health risks associated with mold exposure.
How Long Does Mold Remediation Take?
Mold remediation is the process of removing mold from an area in order to prevent it from causing health problems. Mold removal is a two-step process that first involves mold inspection in order to identify the source of the mold growth. After the source has been identified, mold remediation can begin. This process can vary in length depending on the size of the affected area and the type of mold that is present. However, most mold remediation projects can be completed within a few days. If you suspect that mold is present in your home or workplace, it is important to contact a mold remediation specialist as soon as possible.
If you're wondering when mold remediation is required, you should call (253) 201-1270 to get started with mold removal.