Mold Removal In New Berlin, WI
Mold Inspection & Remediation Services Near You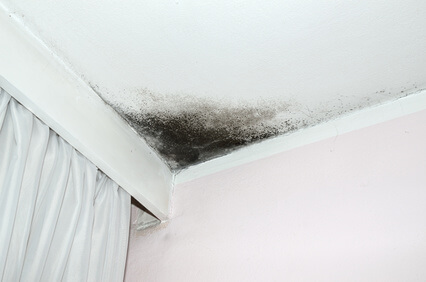 Mold thrives in moist, wet environments and is helped by humidity. Mold colonies can form in bathrooms and in kitchens of homes and office buildings and are not always easily detectable to the naked eye.
However, mold can cause serious damage to your home and health and it is important to deal with mold growth immediately.
Why Choose Us?
ServiceMaster Recovery Services offers mold remediation services that are designed to protect your health, your property, and your peace of mind. Our technicians use specialized equipment to detect mold throughout the property and then find an effective and efficient solution to safely remove it.
We are dedicated to helping our customers maintain a safe environment in their homes free from mold or other hazardous materials.
Looking for mold remediation in new berlin, wi? Our mold removal experts have got you covered. Fill out anonline form or call(262) 239-7784 to get started.
Side Effects of Mold Exposure
When mold forms it spreads to other areas of the building by releasing spores into the air. These spores can be breathed into the lungs of the inhabitants. The symptoms of this exposure to mold can be relatively mild, including coughing, sneezing or a runny nose. However, the reaction can be more severe for some.
Mold can negatively affect asthma sufferers and the stachybotrys genus, or black mold, is an especially powerful and toxic mold type which can lead to respiratory and immune system problems. Trained professionals, like the team at ServiceMaster Recovery Services in Janesville, WI, can help homeowners identity a problem and implement a plan for complete mold removal.
Toxigenic – Release mycotoxins which can lead to an array of different illnesses
Allergenic – Triggers allergy and asthma symptoms
Pathogenic – Adversely affects the immune system
What Is The Difference Between Mold Removal and Mold Remediation?
Mold removal and mold remediation are not the same things. Mold removal refers to removing mold from surfaces such as walls, floors, carpets, etc. This can be done by cleaning or scraping off moldy materials.
On the contrary, mold remediation is a comprehensive process that includes removing mold as well as its sources - such as humidity or water intrusion - to ensure it doesn't return. Additionally, it includes the restoration and rebuilding of any materials damaged by the mold.
ServiceMaster Recovery Services offers complete mold removal New Berlin WI to prevent recurring mold growth in residential and commercial properties. Our certified professionals have the expertise and experience necessary to properly inspect and assess any mold issue you may have so you can trust that your property is safe from future mold damage.
When you need professional mold removal near you, we can help! Call ServiceMaster Recovery Services at (262) 239-7784 or reach out online to schedule service.
Does Water Damage Lead To Mold Growth?
To prevent mold from forming, home owners should never let water sit on counter tops, floors or other surfaces. Spills on carpets should be cleaned up immediately and water should not be allowed to collect in sinks, tubs and shower stalls. Indoor humidity should be kept at levels between 30 and 60 percent. Leaking pipes should be fixed.
The aspergillus mold type is found in dust particles which travel throughout the home where it can come to rest in carpet fibers. Periodic professional carpet cleaning is an important step to prevent mold growth, especially in buildings with high humidity.
Whatever You Need Restored, We Have You Covered
Mold removal is just one of the services ServiceMaster Recovery Services provides to homes and businesses in New Berlin. We also provide water and fire damage restoration, carpet and upholstery cleaning and building and restoration services.
Mold can be dangerous to your property and health, call our professional mold remediation team at(262) 239-7784 orcontact us online if you notice mold in your home.
You Have Questions & We Have Answers
PROVIDING YOU WITH ALL THE INFORMATION YOU'RE LOOKING FOR
How much is a mold inspection?

The cost of a mold inspection can vary depending on various factors such as the size of the property, the level of mold infestation, the location of the mold, and the type of inspection required.




For a basic visual mold inspection, the cost may range from $200 to $500. This type of inspection typically involves a visual inspection of the property to identify any visible mold growth and moisture issues that could lead to mold growth.




If the mold is suspected to be hidden behind walls or in other inaccessible areas, additional testing such as air or surface sampling may be necessary. The cost of these tests can range from $500 to $1,500 or more depending on the number of samples needed and the type of testing method used.

How long does mold remediation take?

Mold remediation can take anywhere between a few days to weeks, depending on the severity of the infestation. If the mold is limited to a small area of your home, the remediation process can take as little as a day or two. However, if the infestation is more widespread, it can take several weeks to complete the remediation process. Additionally, some types of mold may require specialized treatment, which can add to the time of remediation.




In order to accurately determine the duration of the process, a professional mold remediation team must first conduct a thorough inspection of the area. This inspection involves a visual inspection, as well as testing to determine the type of mold and the extent of the infestation. Once the inspection is completed, the remediation team can properly assess the necessary steps for mold remediation, as well as the estimated time it will take to complete the process.




Overall, the length of the mold remediation process will depend on the severity of the infestation, the type of mold present, and the size of the affected area.

Who to call for mold inspection?

If you suspect that you have a mold problem in your home or business, it's recommended that you contact a professional mold inspection and testing company to assess the extent of the problem and determine the best course of action.




Here are a few options for who to call for mold inspection:




(1) Certified mold inspection companies:

Look for a reputable mold inspection company that is certified by a recognized organization, such as the Indoor

Environmental Standards Organization (IESO) or the National Organization of Remediators and Mold Inspectors (NORMI).




(2) Restoration companies: Many water damage restoration companies also offer mold inspection and remediation services. These companies are often experienced in dealing with mold problems that arise as a result of water damage.




(3) Environmental testing companies: Some environmental testing companies specialize in mold testing and inspection. These companies can provide detailed testing and analysis of the mold in your home or business.




Before choosing a New Berlin mold inspection company, it's important to research and compare several companies to find one that is reputable, experienced, and certified. Ask for references and certifications, and ensure that the company follows established industry standards and guidelines for mold inspection and testing.

How to get a free mold inspection?

While it's possible to find some companies that offer free mold inspections, it's important to be cautious when seeking such services. Many companies that advertise free mold inspections may have a conflict of interest and may not provide a thorough or accurate assessment of the problem. Some companies may use the free inspection as an opportunity to sell unnecessary services or products.




That being said, there are a few ways you might be able to get a free mold inspection:




(1) Check with your insurance company: Some insurance policies cover mold damage, and your insurance company may offer free mold inspections as part of your policy. Check with your insurance provider to see if this is an option for you.




(2) Contact your local health department: Some local health departments offer free mold inspections as a public service. Contact your local health department to see if they offer this service.

Do it yourself: You can conduct a visual inspection of your home or business for mold growth yourself. Look for visible signs of mold, such as discoloration or musty odors, and address any areas of moisture or water damage. Remember, while a free mold inspection may seem like a good deal, it's important to choose a reputable and experienced company to ensure that the inspection is accurate and thorough. Don't be afraid to ask for references and certifications and do your research before making a decision.