Commercial Restoration Services in New Berlin
We Are the Disaster Experts for your Office and Commercial Facility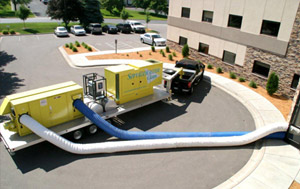 When your business, office, or commercial facility suffers from fire, water, or storm damages, you can count on ServiceMaster Recovery Services for all of your property restoration needs. We understand how important it is to restore your property as soon as possible in order to resume business operations and prevent loss of production, revenue, or customers., so we'll do everything possible to get your commercial facility up and running.
The restoration experts at ServiceMaster Recovery Services are all professionally trained and experienced. With the use of our expertise, techniques, and specially designed equipment, we'll be able to restore your commercial property swiftly. Our restoration experts can rescue and restore building structures, documents, electronics, décor items, and more.
ServiceMaster Recovery Services has a vast network of resources to dip into. ServiceMaster Recovery Services is supported by a $3 billion organization with a network of more than 600 locations. This allows ServiceMaster Recovery Services to gain and maintain the best practices available for disaster restoration, answer your calls for disasters much more efficiently, deliver a top project management experience, and provide top quality disaster restoration services.
When you commercial facility or business office experiences a disaster you can trust the experts at ServiceMaster Recovery Services. We'll be able to restore your commercial property and provide to you, a peace of mind.
We Can Respond and Restore Your High-Rise Facility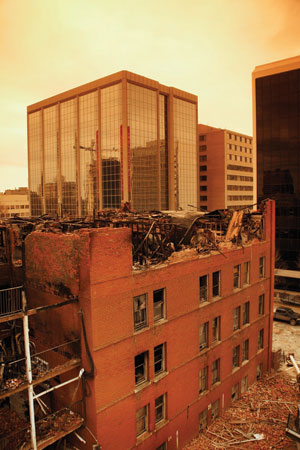 High-rise facilities are complex structures, as each floor may have different roles and purposes, from residential spaces to offices and even storage areas. At ServiceMaster Recovery Services, we have a wealth of knowledge and several years of experience in property restoration from fire and water damages.
When a disaster ever strikes your high-rise facility, you can count on ServiceMaster Recovery Services to provide top quality project management and restoration services to mitigate all of your damages while working to get your building back to normal. Our experts are all equipped to handle any situation and any project of all sizes and types.
ServiceMaster Recovery Services wants nothing less than getting people back into their homes or back into their offices. When we work, we do so with respect and try to provide our services while creating a minimal amount of disruptions and disturbances.
Restore your peace of mind with ServiceMaster Recovery Services.