San Angelo Carpet Cleaning services
Professional Carpet Cleaners near you
At ServiceMaster Restoration & Cleaning by Texas Best our cleaners in San Angelo use a method of carpet cleaning called hot water extraction, commonly referred to as steam carpet cleaning. This method is recommended by most carpet manufacturers. Our cleaners in San Angelo also utilize truck mounted cleaning units for deep cleaning and maximum satisfaction.
Our trained cleaners in San Angelo know the exact amount of pressure to use when cleaning, which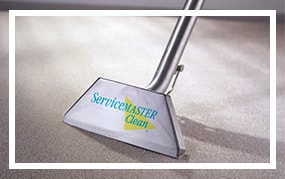 cleaning products are best for your carpet and how to remove stains, soil, and spots without over wetting.
Contact our San Angelo Carpet Cleaning Company today for expert cleaning services. Call (325) 732-8797 or fill out our online contact form.
How Long Does It Take for Carpet to Dry?
Drying times vary depending on carpet type, how soiled the carpet is prior to cleaning, and weather factors such as humidity and temperature. Most carpets will be dry in four to six hours.
Professional Carpet Cleaning by ServiceMaster Restoration & Cleaning by Texas Best Helps:
Eliminate dust mites, allergens & trapped soil
Reduce the spread of germs, bacteria, diseases, and mold
Remove stains and spots already present
Reduce effects of wear, especially in high traffic areas
Restore the natural, clean appearance and texture of the carpets
Extend the life of the carpets up to several years
Protect your carpet investment using Scotchgard™ carpet protector to prevent future spots and spills from settling in
How Often Should Carpets Be Cleaned?
Most carpets should be cleaned at least once per year to maintain the quality of your carpet. Frequency may vary depending on several factors including:
How much foot traffic your carpets receive
Whether you have pets
Whether people wear shoes in your house
How frequently you vacuum your carpets
Whether you have small children
The color of your carpets
What is the Best Carpet Cleaning Method?
ServiceMaster Restoration & Cleaning by Texas Best has found that most effective method for carpet cleaning is the popular technique of steam cleaning.
The typical dry vacuum cleaning method is not as thorough, and it can spread allergens through the air. With steam cleaning, the dirt is lifted from even the deepest crevices in the carpet. You might be surprised to see how bright your carpets become after this one service! Steam cleaning can also help decompress your carpet. In areas where there is heavy traffic, you might notice some flattening. This can add to a dirty appearance. Dry vacuuming is not effective at fluffing these areas back out.
You may have tried to shampoo your carpets in the past, only to find how time consuming, messy, and hard to dry this is. It's much easier to relax and let the professionals take care of it with steam cleaning.
Unsure if your carpet is due for a cleaning? Give us a call at (325) 732-8797 to discuss your needs with our carpet cleaning experts in San Angelo.
Get Professional Carpet Cleaning in San Angelo Today
Neglect or improper care can lead to matting, fading and premature costly replacement. Let our cleaners in San Angelo help protect your investment and keep your carpet in good shape with our carpet cleaning services.
Get professional carpet cleaning Service in San Angelo today by calling (325) 732-8797 or by reaching out to Cleaners in san angelo online.