Fire Damage Restoration Services in Hampstead, NC
Expert Fire Damage Repair Near You, Available 24/7
In the aftermath of a fire, the path to recovery for homeowners can seem daunting. Fortunately, the residential fire damage restoration experts at ServiceMaster Restoration of Wilmington specialize in restoring homes after catastrophes. The aftermath of a fire often leaves homes in a state of chaos, as the combination of fire, smoke, and water damage can be overwhelming. It's in these challenging moments that ServiceMaster Restore steps in with a wealth of experience and cutting-edge techniques.
Fire damage restoration involves a comprehensive set of tasks aimed at mitigating the damage caused by the fire, as well as addressing the secondary damages resulting from smoke and water used to extinguish the fire. The restoration process typically includes assessing the extent of the damage, removing debris and hazardous materials, cleaning and deodorizing the affected areas, repairing structural damages, and restoring the property to its pre-fire condition.
Do you need help getting your home back to normal after experiencing a fire? We're on standby in Hampstead, NC to assist you. Call us at(910) 400-0602 or contact us online now
Our Residential Fire Damage Restoration Process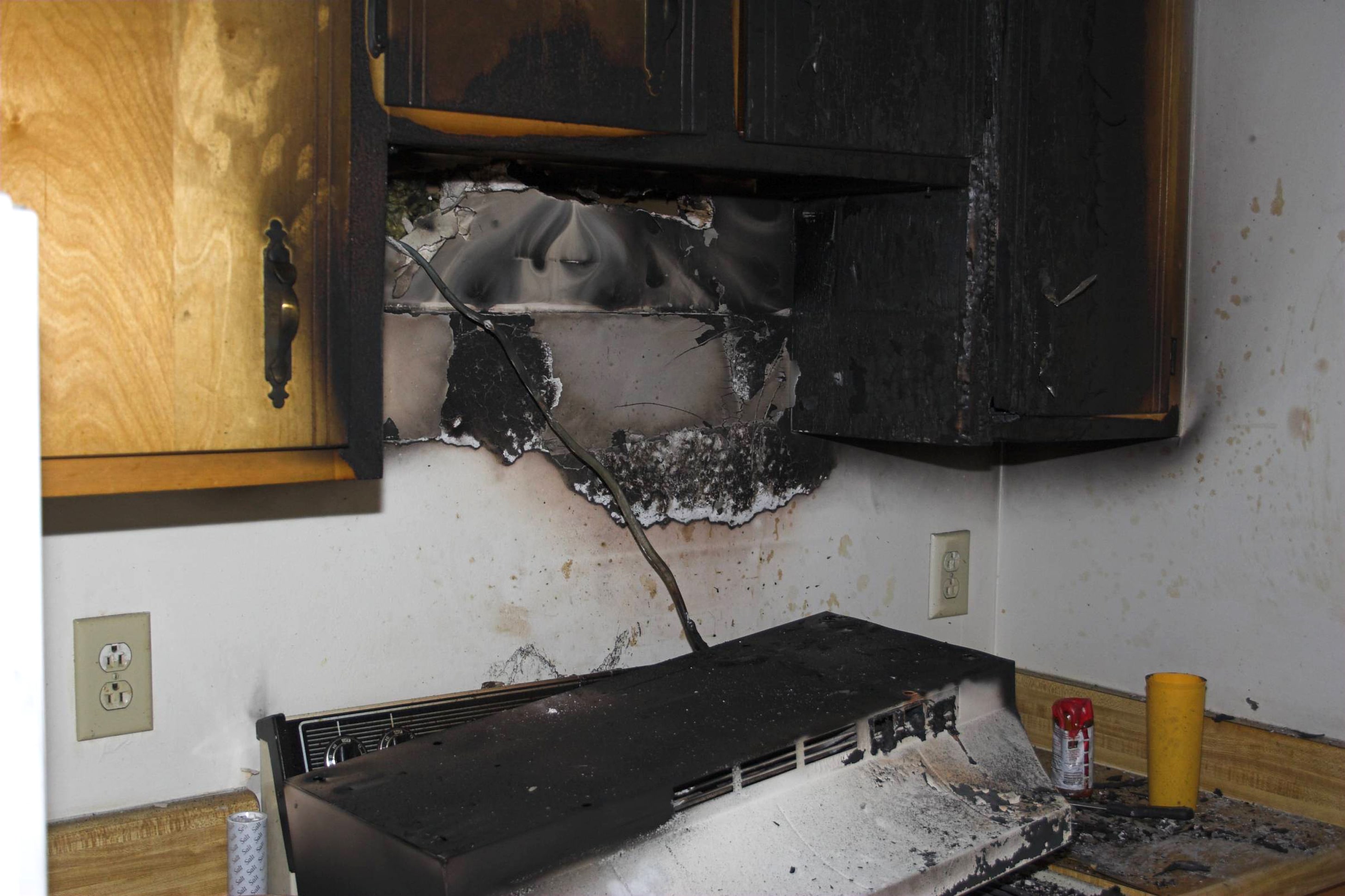 At ServiceMaster Restoration of Wilmington, our approach to fire damage restoration is nothing short of comprehensive. We begin with a meticulous assessment of the damage. This initial step is crucial as it informs the restoration plan, enabling us to effectively address every aspect of the destruction.
Once the assessment is complete, the restoration team swings into action. This next phase of the restoration process involves securing the property and addressing any immediate safety concerns. This may include boarding up windows, stabilizing the structure, and addressing any hazardous materials or substances that may be present. We employ advanced techniques and equipment to tackle different materials and surfaces affected by the fire.
Restoration work will also typically involve removing debris, cleaning and sanitizing the affected areas, and repairing or replacing damaged components. This can include structural repairs, electrical and plumbing work, and restoring the property to its pre-fire condition. In some cases, specialized services such as smoke odor removal and mold remediation may also be required. From cleaning soot-laden walls to salvaging valuable belongings, we've got you covered.
Throughout the restoration process, coordination with insurance providers, contractors, and other professionals is also crucial.
Our Hampstead team is always here for you. We are available 24/7, 365 days a year to help restore your home and provide guidance in the wake of the harrowing experience of a house fire.
For reliable fire damage repair, count on our technicians. Give us a call at (910) 400-0602 orcontact us online to get started
Frequently Asked Questions:
How long does the fire damage restoration process take?
The duration of the restoration process varies based on the severity of the fire damage. Minor damage might take a few days, while more extensive damage can take weeks to complete. Our technicians will provide a timeline specific to your situation.
Can you help me with insurance claims?
We can work directly with your insurance company to streamline the claims process. We'll provide your insurance company with the necessary documentation, and communicate with them on your behalf.
How can I keep track of non-restorable items? What is restorable?
Compile a list of items (including food items) deemed non-restorable. Keep a copy for yourself and one for your insurance company. Personal items such as electronics and furniture can be restored if they were not damaged in the fire.