About ServiceMaster Restoration Services - Reno
Find Out More About Our Team of Restoration Professionals
ServiceMaster Restoration Services in Reno has provided exceptional restoration solutions for homes and businesses across Nevada. Our team is dedicated to providing superior customer service and a long-lasting, high-quality end result. Our restoration, remediation and environmental specialists have all received the Institute of Inspection, Cleaning and Restoration Certification (IICRC), are professionally trained and have the requisite high-tech equipment and experience to effectively tackle any number of issues. water and sewer damage; fire and smoke damage; contents packing, cleaning and storage; mold and biohazard remediation; asbestos and lead abatement; document and electronics drying and recovery
We can provide assistance for just about any kind of disaster including the following situations:
Water & Sewer damage
Fire & Smoke Damage
Contents Packing
Cleaning & Storage
Mold Remediation
Biohazard Cleanup
Document Drying + Recovery
Electronic Drying + Recovery
Commercial Cleaning & Janitorial
Carpet & Upholstery Cleaning

Building Stabilization
Asbestos & Lead Abatement
Corrosion Mitigation
Roof Tarping & Board Up
Pre-Disaster Planning
Hoarding
Ice Blasting
Controlled Demolition
Smoke/Malodor Control
Virus Decontamination
Get in touch with our Reno restoration team by calling (800) 469-9489 today.
The Story of Owners John & Pam Sappingfield
When I was 16 years old, I worked as a busboy for the Holiday Inn at the San Francisco International Airport. Hotels are very fun places to work - in fact, I even met my wife while working as an assistant manager at the Holiday Inn. (We have now been married 35 years and counting.) Moving up through the ranks can be tedious. I jumped into RV sales and then truck body sales, but went back into the hotel industry.
Still, I yearned to fulfill a long-held dream of owning my own business. Coincidentally, my wife introduced me to the husband of a woman she knew who happened to work with ServiceMaster. After meeting him and learning about the business, the rest was history.
Starting Up a Franchise
When I first started with the janitorial division, I not only started my business in my home, but the first three commercial jobs I landed I did by myself five nights a week until I could hire employees.
Additionally, I had to go out and gather clients. This was over 20 years ago, so I didn't have access to computers and cell phones. In scouting out potential commercial customers, I would drive around, eyeball approximate square footage of the building, guess how many employees they had, and then I would mail out what we called "the coffee letter" to the service manager. We called it that because we actually attached a packet of dry coffee to the individual letter so that when following up with a phone call, our letter would quickly be remembered and appreciated. From there, we could potentially garner a new client. Today that would be considered totally cheesy, but back then, it really worked.
A Locally-Owned, Family-Run Business
My wife got involved in the business after I was running it for 10 years; she is currently the Chief Financial Officer. Our daughter is also involved, and she holds a directorship position. We're 85 people strong enterprise wide, and a few years ago, the company became entirely company owned. We believe it's changed the dynamics of the company for the best.
There are around 3,000 ServiceMaster Franchises in the nation. Every year, one franchise is chosen to be awarded the Marion E. Wade Award of Expertise and Excellence. We were honored to be recognized with this distinction six years ago. We were thrilled because it can only be given to a franchisee once, so it meant a great deal to receive it.
Upholding a REputation for Excellence
Our team is committed to providing a fast response, courteous customer service, and high-quality work, tailored to your specific needs on every job we perform.
Most people are under duress because of what's happened to them and/or their home, so when we arrive, they're allowed to take a deep breath and calm down, knowing we'll get the job done. It's always been about the people we serve.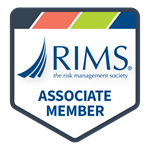 Learn More About Us