Water Damage Repair in Bakersfield, CA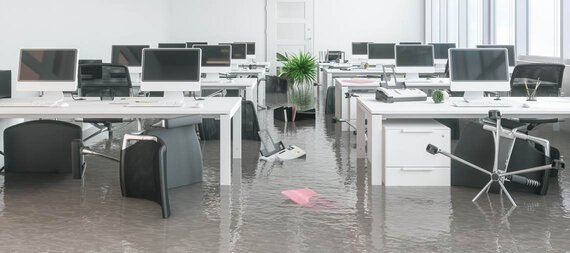 Prompt, Experienced Water Mitigation Company Near You
Do you know what to do if you experience flooding in your commercial building, whether from a broken pipe, extreme weather, or other disaster? As a business owner, your fast action can help minimize water damage, so it's important to be prepared. Fortunately, you have a team of professional water damage experts available to you with just one call. Ensure your commercial water damage restoration process runs as smoothly and diligently as possible by putting your trust in ServiceMaster At Bakersfield. We take water restoration so seriously that we're open all day, every day. That's right, we provide the service you need 24 hours a day, 7 days a week, 365 days a year. Our team offers an immediate response in your time of need. After all, it's important to handle water damage as quickly as possible to avoid ballooning insurance claims.
If you want to learn more about our water restoration process, give us a call or stop by today. We're located in Bakersfield, California. We also proudly serve Arvin, California City, Delano, Frazier Park, Lake Isabella, McFarland, Ridgecrest, Shafter, Taft, Tehachapi, Wasco, and more.
Water Restoration Process
Inspection
In the event that your property has suffered water damage, the first step in handling the situation is to receive an inspection and assessment. Our team will fully inspect your property and generate an estimate for the water damage. If applicable, we'll immediately stop the source of the water to prevent further damage. We'll also work directly with the owner of the property to move or block furniture and other belongings so they aren't damaged any further.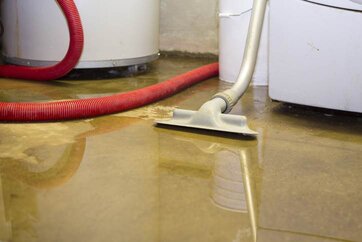 Removal
After the property has been fully inspected and the damage has been assessed, our team will begin to work on removal and extraction. If the water damage is severe and needs extensive cleaning, you might want to consider our Pack out and Cleaning Service. This will ensure that your belongings are safe from further damage during the removal process.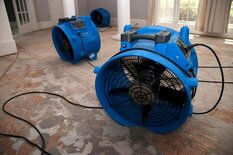 Drying
Once the removal and extraction process is complete, your property will look dry on the surface. However, it's important to note that the process has only just begun. Certain building materials, like drywall, wood, carpeting, and wood floors can retain a great amount of water and humidity. If this is the case, it will need to be dehumidified. Our team will manipulate the humidity and temperature at your property to remove any remaining moisture, which is done with industrial-grade dehumidifiers and air movement devices.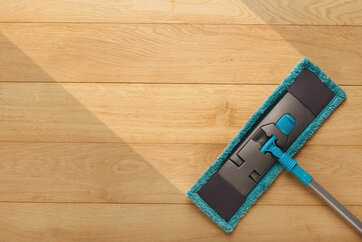 Sanitizing and Cleaning
Now that your property has undergone the extraction process and has been properly dehumidified, our team will begin the sanitization phase. Your property will be carefully cleaned and treated to ensure that conditions are safe and habitable. We'll also dispose of any water damage materials that were used during the process.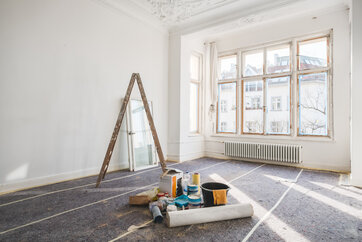 Restoration
The final step in the process is restoration, which involves getting your property back to the condition it was in before the water damage occurred. This step will vary depending on the state of your property and might include rebuilding or reconstruction services to get your property back into shape.
Don't take on the major task of water cleanup and drying alone. Contact us online or give us a call at (661) 449-2180 for expert water damage restoration in Bakersfield.