Water Damage Restoration in Bakersfield, CA
Available 24/7 for Emergency Water Extraction & Structural Drying
As a homeowner, there are few things more upsetting than water damage. Fortunately, the water restoration process runs smoothly and diligently when it's handled by ServiceMaster At Bakersfield. Our team offers an immediate response in your time of need by providing 24/7 service availability and emergency restoration whenever disaster strikes. It's important to handle water damage as quickly as possible to avoid ballooning insurance claims, which is why we treat all water damage calls with urgency.
If you want to learn more about our water restoration process, give us a call at (661) 449-2180 or reach out online. We're located in Bakersfield, California, but we also proudly serve the surrounding areas of Arvin, California City, Delano, Frazier Park, Lake Isabella, McFarland, Ridgecrest, Shafter, Taft, Tehachapi, Wasco, and more.
We're open all day, every day. Call(661) 449-2180 or reach out online for experienced water damage restoration in Bakersfield.
​
Our Bakersfield Water Damage Restoration Process
Thousands of homeowners trust ServiceMaster At Bakersfield when they experience water damage from a flash flood, burst pipe, leaking water heater, or other home disaster. Owhy chur locally owned water damage restoration company in Bakersfield delivers the friendly service you'd except from a hometown business with the industry-leading expertise and professionalism the ServiceMaster name is known for.
What Should I Do If I Have Severe Water Damage?
When dealing with a water damage emergency, especially in the case of floods, there are some important things to keep in mind. Firstly, it's crucial to avoid entering any standing water as it may contain harmful chemicals, raw sewage or petroleum products. Even after flood water recedes, one must enter flooded spaces carefully as the structural integrity of the floor and other areas could be compromised.
In such situations, it's essential to call your insurance company and a professional water damage restoration service immediately. Delaying the response can worsen the damage and may require mold remediation that can be both harmful to health and structural integrity. To avoid such situations, contact ServiceMaster today for prompt assistance with water damage restoration services in the Bakersfield, CA area and beyond.
When you reach out to our experienced team of restoration technicians, here's what you can expect from the process: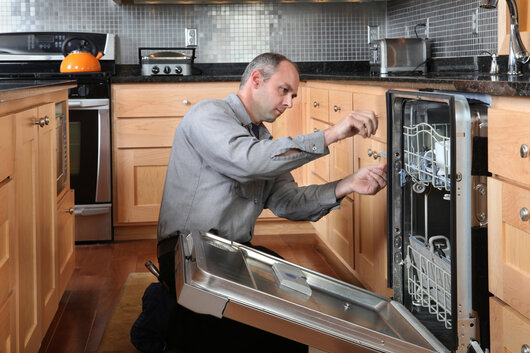 Water Damage Inspection
In the event that your home or property has suffered water damage, the first step in handling the situation is to receive an inspection and assessment. Our team will fully inspect your property and generate an estimate for the water damage. If applicable, we'll immediately stop the source of the water to prevent further damage. We'll also work directly with you to move or block furniture and other belongings so they aren't damaged any further.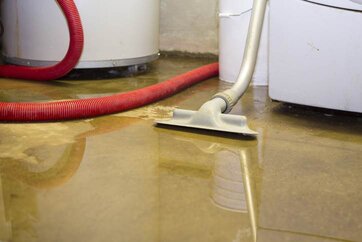 Water Removal
After your home has been fully inspected and the damage has been assessed, our team will begin to work on removal and extraction. If the water damage is severe and needs extensive cleaning, you might want to consider our Pack Out and Cleaning Service. This will ensure that your belongings are safe from further damage during the removal process.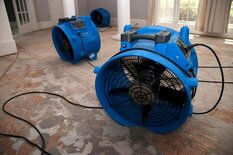 Structural Drying
Once the removal and extraction process is complete, your home will look dry on the surface. However, it's important to note that the process has only just begun. Certain building materials, like drywall, wood, carpeting, and wood floors can retain a great amount of water and humidity. If this is the case, it will need to be dehumidified. Our team will manipulate the humidity and temperature in your home to remove any remaining moisture, which is done with industrial-grade dehumidifiers and air movement devices.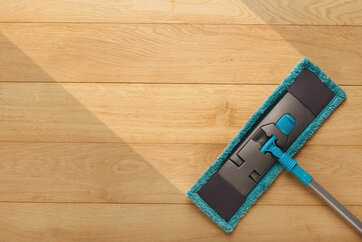 Sanitizing and Cleaning
Now that your home has undergone the extraction process and has been properly dehumidified, our Bakersfield water damage restoration technicians will begin the sanitization phase. Your property will be carefully cleaned and treated to ensure that conditions are safe and habitable. We'll also dispose of any materials that were used during the water damage mitigation process. We we ensure that any mold growth is dealt with as well so that you are not left with a mold infestation after we depart.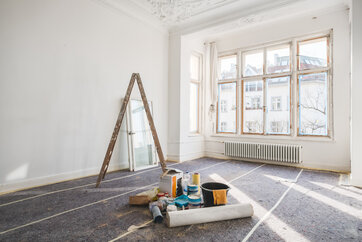 Restoration
The final step in the process is restoration, which involves getting your home back to the condition it was in before the water damage occurred. This step will vary depending on the state of your property and the extent of the damage. It might include rebuilding or reconstruction services to get your property back into shape.
Why Choose ServiceMaster At Bakersfield?
Our experienced team of water restoration technicians in Bakersfield is ready at a moment's notice to help prevent and mitigate water damage in your home. We can also provide residential damage restoration and repair for smoke and fire damage, mold damage, and more. Read through reviews from our many satisfied customers or browse photos of our work to see why we're the damage restoration company in Bakersfield you should trust to make your property whole again.
Call(661) 449-2180 or contact us online now for water damage restoration in Bakersfield and surrounding areas!