SEWAGE/CONTAMINANT CLEANING & REMOVAL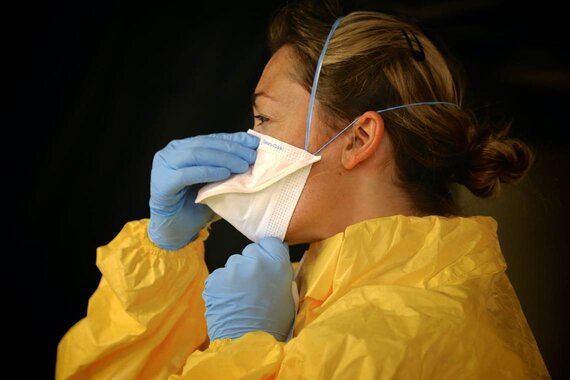 RELIABLE Sewage and Contaminant Services NEAR YOU
ServiceMaster at Bakersfield in Bakersfield, CA
We all know that experiencing a sewage back up in your home can be disgusting and messy, but did you know that it is also extremely dangerous? Many people are unaware of the dangers of incomplete cleaning of a sewage backup in a home.
If a sewage backup is not taken care of correctly by a trained professional, the remnants can lead to growth of microorganisms that can affect the home dwellers' health which include:
Gastroenteritis
Hepatitis
various infection types
And more (especially young children and elderly adults).
The basic fact is that the cleanup, decontamination, and removal of sewage damage needs to be taken care of by a trained professional as soon as possible after a back up.
Looking to get started with sewage cleanup NEAR YOU? Contact us today by calling (661) 449-2180!
The Institute of Inspection, Cleaning and Restoration Certification (IICRC) offers these facts to dispel some typical myths:
Myth # 1: "Chlorine bleach completely decontaminates sewage." While bleach is a remedy, it's quickly inactivated by sewage. Even dead bacteria and fungi may contain chemicals that cause an allergic response. Affected areas should be cleaned thoroughly, followed by appropriate disinfectant application.
Myth #2: "Sewage-saturated carpets can be 'saved.'" This is absolutely not true. Porous materials, such as carpet, pad, upholstery, linen, cloth, bedding, wicker, paper goods, or fabrics must be disposed of safely.
Myth #3: "Partially sewage-flooded buildings are safe." This is not true unless contaminated areas can be sealed off to prevent cross-contamination of other areas. Only trained professionals using specialized equipment are qualified to restore sewage damage.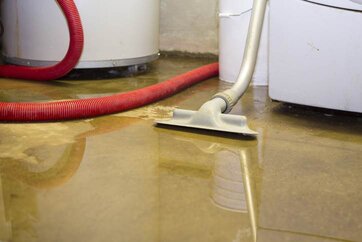 We at ServiceMaster at Bakersfield have all of the tools and trained specialists to get your home restored to pre-backup status efficiently and effectively. Our trained professionals will fulfill a complete list of sewage backup removal tasks, treatments, decontamination processes, and more, to ensure your home is safe and clean once again.
We highly recommend not hesitating to call our professionals immediately after a sewage backup, so please feel free to contact us at (661) 449-2180 to get your sewage cleaning service scheduled as soon as possible.
Sewage Damage Restoration Process
Cleaning up after a sewage backup is an in depth and detailed project that requires expertise to ensure it is done safely and completely. Various treatments of the affected areas need to be completed, including the removal of standing water and solid waste and the dehumidifying of the area. Porous materials such as upholstery, cloth, carpeting and even drywall need to be completely removed, discarded and replaced, while other contents need to be restored and decontaminated.
The use of bleach as a cleansing alternative to professional decontamination isn't a wise solution to utilize as the potency and effectiveness of that solution isn't strong enough to completely decontaminate an affected area.
Expert Sewage Backup Cleanup in Bakersfield, CA
The proper cleaning and treatment of a sewage-affected area takes time and attention and will eliminate further growth of dangerous microorganisms. Although proper cleaning and dehumidifying of the affected area may take weeks to complete, it is well worth the time and effort to ensure the sewage cleanup job gets completed fully and safely.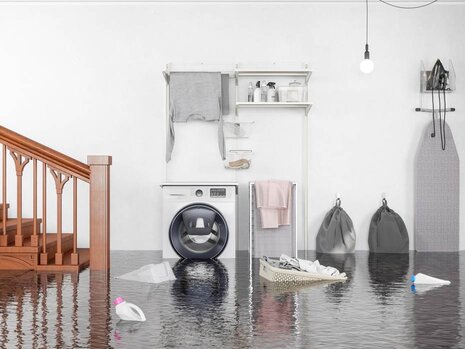 We have treated countless homes for sewage backup issues and have safely and successfully decontaminated them so our valued customers can sleep safely in their homes once again. Your health and safety is our #1 concern, so we will work our hardest to get your home back to its original state. Please feel free to contact us for your sewage treatment services so you know the job is done right.
Ready to get started with sewage backup cleanup in Bakersfield, CA? Contact us today by calling (661) 449-2180!