Over 65 Years of Disaster Restoration Experience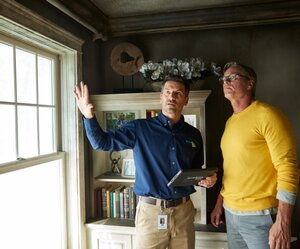 Water, smoke, and fire damage can do more than just wreck your furniture and flooring.
If left unchecked, extensive damage could lead to structural issues and foundation damage, which is why it is important to seek professional help immediately. Call our Milwaukee fire damage restoration team for help after a fire today.
We'll Walk You Through the Whole Restoration Process
Our Milwaukee team can send a professional to your home or commercial property to assess the damage, and provide you with a plan to help you move forward.
We can work with you through each step of the process, providing you with detailed information and trustworthy professional advice through open communication.
We're Damage Restoration Experts!
Our Milwaukee team knows a thing or two about property damage.
Whether your flooring was damaged by a busted pile or your entire building was compromised by smoke damage, we have the skill and the knowledge necessary to help.
Looking for a caring and reliable damage restoration company to help you rebuild? We'll be there. Request your service online or call us at (414) 348-8146.