WATER DAMAGE RESTORATION in Bellingham, WA
24/7 Emergency Water Damage Restoration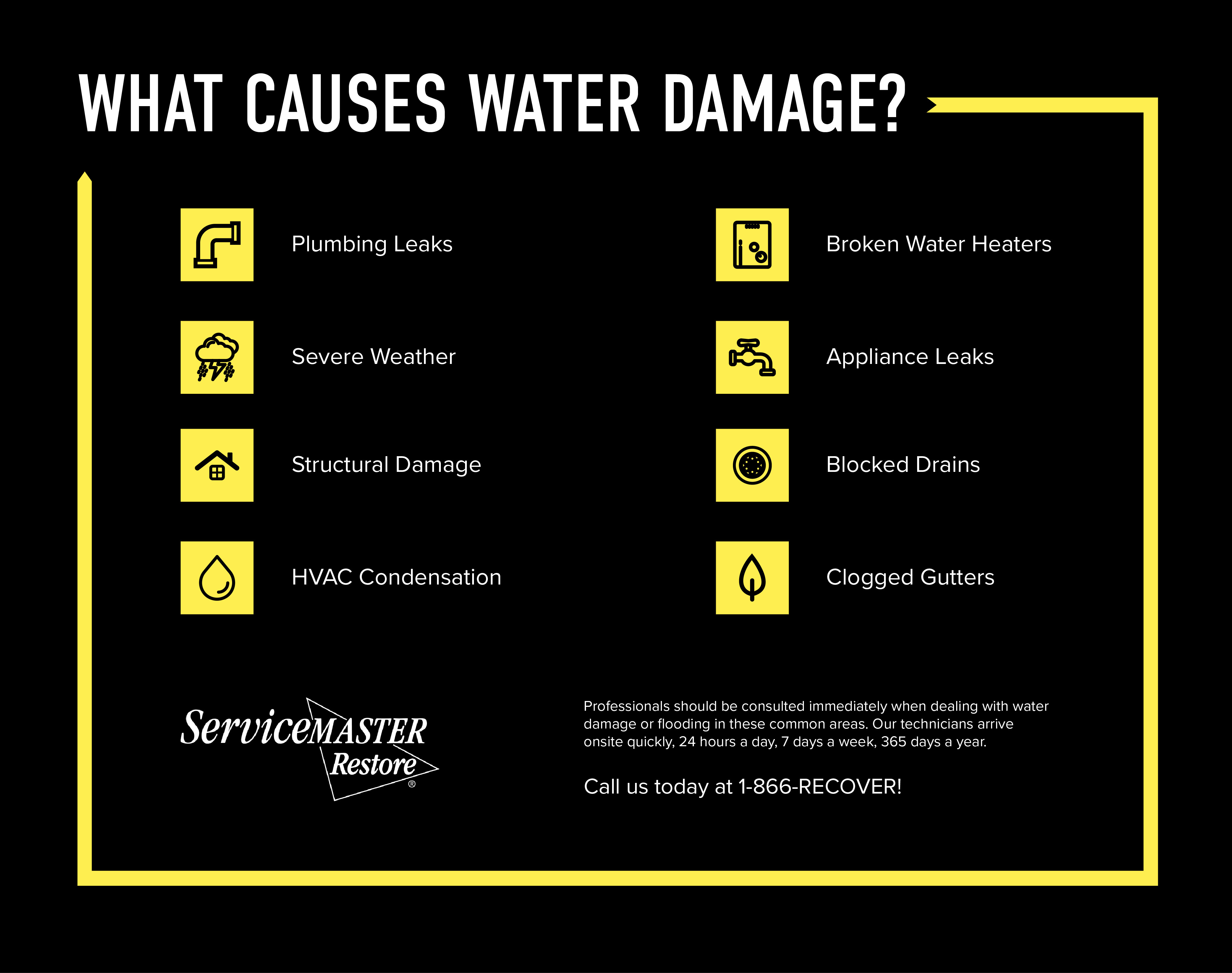 Water damage is part of life. One way or another — through broken pipes, aging appliances, shower floods, window seepage, or roof leaks — water finds its way inside.
Our emergency water damage restoration minimizes both short and long-term harm to your home and its contents. At ServiceMaster Cleaning by Roth - Whatcom County, we can return your life back to normal, fast.
Simply wiped up and without proper drying, moisture in walls can turn drywall into mush. In carpet and flooring, standing water can weaken structural boards. Any organic material from wood to plaster that is wet for an extended time creates an environment where mold can grow and spread.
The key to flood remediation is to act fast! If your home has been exposed to water, contact us now to minimize damage. We're backed by over 30 years of experience and have a great reputation throughout our community.
Reach out to us today to get the help you need! We're available at (360) 443-9887. Our Bellingham water damage repair can help you rebuild.
Water Damage Repair by an Experienced, Local Team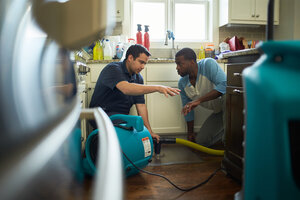 Locally owned and family-run since 1991, ServiceMaster Restore by Roth provides rapid water damage repair in Whatcom and Skagit counties.
A team of licensed and insured water damage technicians can arrive at your door in less than four hours, seven days a week, and any time of the day or night.
Our team will:
Walk through your home with you,
Review the scope of the damage, and
Work with you to bill your insurance company.
But most importantly, we'll quickly and professionally restore your home.
Your peace of mind is important to us. Our IICRC trained team uses advanced extraction and drying equipment.
Dealing with window leaks, bathroom floods, or basement cleanings? We help you get through any unexpected disaster with efficient job management and a full spectrum of services.
Dealing with water damage in Bellingham? Count on our IICRC trained experts to help. Call us at (360) 443-9887 or contact us online to request your service.
What Flood and Water Damage Restoration Services Do You Offer?
Our flood and water damage restoration services include:
Drying, Dehumidification, Water Extraction
Complete Building and Contents Cleaning
Carpet, Rug and Upholstery Cleaning
HVAC Duct Cleaning
Antiques and Fine Art Restoration
Electronic Equipment Restoration
Data and Document Recovery
Furniture Refinishing
Biohazard Cleaning
Professional Pack Out and Storage
Restoring Your Peace of Mind
Water can hide. A saturated wall may look normal until the damage is irreversible. Standing water, squishy carpet or flooring, or water stains in walls and ceilings may be signs of worsening water damage.
At ServiceMaster Cleaning by Roth - Whatcom County, we find even hidden water with our moisture meter. Furniture, drywall, and flooring are easier to salvage if dried out quickly. In the case of a larger flood where items may need temporary storage, we provide professional pack out and storage services. All your items are held safely in our storage facility complete with heat, security, and fire suppression.
Disasters can happen to anyone. Our goal is to restore your home and your peace of mind as quickly and efficiently as possible. Call us right away to get started.