damage Restoration Services You Can Trust
Often, you don't know how devastating property damage will be initially, so having a range of services you can choose from is exactly what you need.
Our restoration services include:
Commercial pre-loss planning – This ensures commercial property owners are ready for any disaster before it hits.
Water damage restoration services – You won't know the extent of water damage until it's time for the repairs. We can cover water-related events of all types.
Fire damage repairs – Our fire damage services can cover repairs from various types of fires, including electrical to natural and almost everything in between.
Fire content cleaning – Our team has the equipment and technique to clean a variety of damaged materials from glass to metals to porcelain and even some fabrics.
Smoke damage restoration - we can help eliminate odors resulting from fires or cigarette use.
Weather damage repairs – When you're affected by weather-related damage, we can repair it quickly.
Mold remediation – Whether mold growth is due to pooling water or moisture in the air, we can help revitalize the air quality with mold remediation for your home or business.
Hoarding cleanup - we take a thoughtful, compassionate approach to hoarding cleaning. We help homeowners to organize and clean their living spaces.
Biohazard cleanup - we work with individuals dealing with trauma, crime scene, or biohazard situations. We understand safety and care are essential in disasters related to death and trauma.
Sewage cleanup - if you are dealing with a backed up sewer or contamination of any kind, we can clean it up safely and thoroughly.
Homeless encampment clean-up - no matter how large or how small the homeless encampment is, we can clean it up. We'll remove Sharps containers, garbage cans, and even separate trash from biohazard waste.
These comprehensive options only make up part of what we can offer. We also provide 24/7 emergency restoration services that ensure we are there to support you day or night.
If you've experienced a disaster or accident, dial(707) 368-5293 orcontact our disaster restoration experts online for help today!
Experts to Help You Restore Your Peace of Mind
ServiceMaster Restore has over 65 years of experience assisting home and business owners with reverent services from knowledgeable professionals. We have an unmatched reputation for undertaking complex and straightforward restoration projects and providing you with the peace of mind to overcome this difficult life event.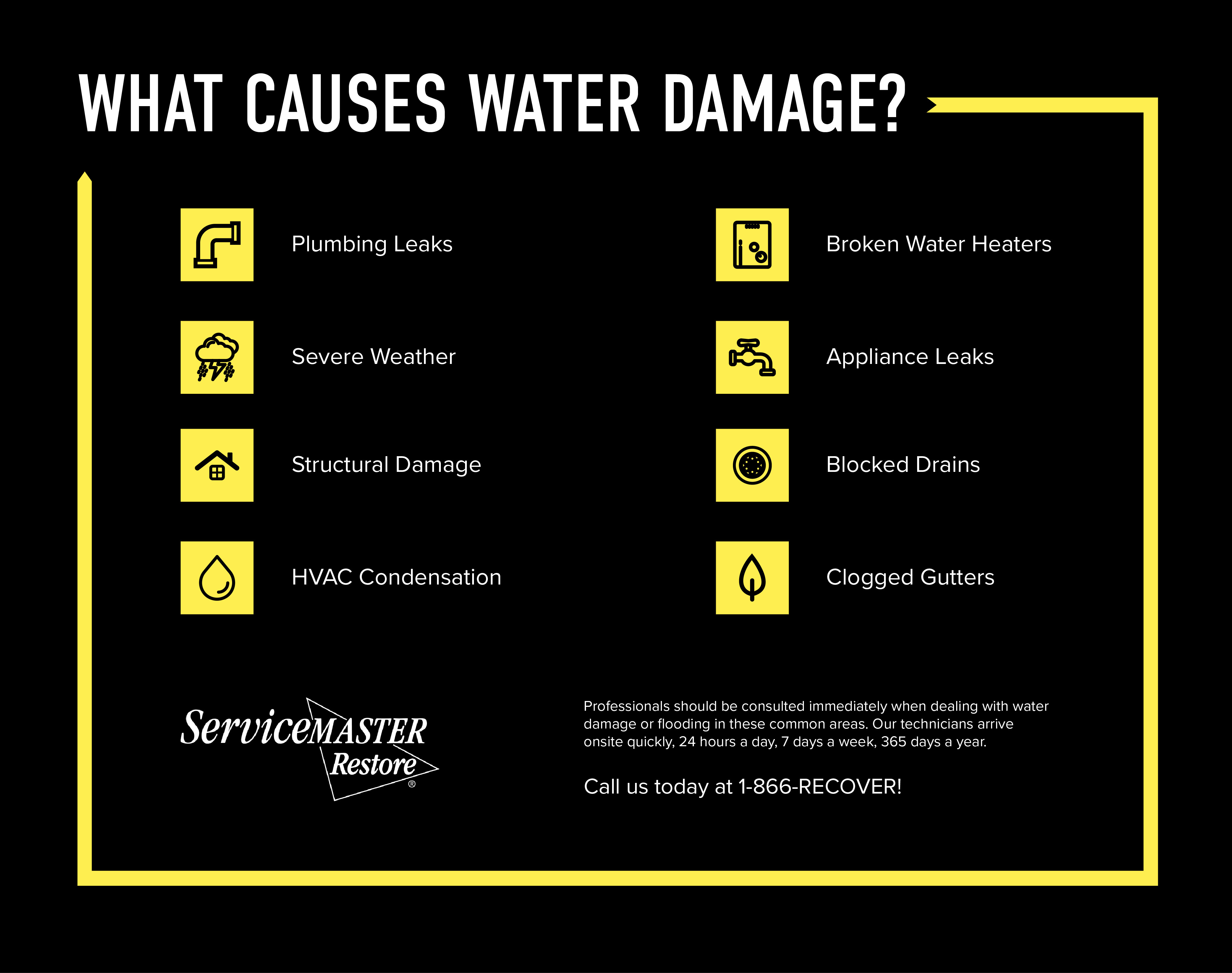 Regions we serve include:
Eureka
McKinleyville
Arcata
Crescent City
Fortuna
Yreka
What is the difference between Mitigation and Restoration?
While mitigation means to stop further damages and reduce the overall loss after a disaster, restoration services are targeted at repairing or replacing damaged property and items to their pre-disaster condition.
While restoration is not as urgent as mitigation, it is still crucial and must be completed with urgency. Depending on the significance of the damage to property and possessions, Restoration could take weeks or months.
One big misunderstanding about using restoration and mitigation services is that they are more costly than replacing damaged items and property. In fact, most disaster damages can be mitigated and restored for much less than it would cost to replace everything. A professional restoration team can save whatever is salvageable and replace anything that isn't.
If you need disaster restoration services in Eureka, we've got you covered! Call(707) 368-5293 orcontact us online to get started.