Restoring Your Home, Health & Happiness
At ServiceMaster Restoration Services - Redding, we understand that a home is more than a structure; it's a place where memories are made and preserved.
That's why we're committed to restoring your home to its pre-loss condition, as well as any salvageable possessions.
Our expert solutions can recover photo albums, art and other cherished items, depending on their condition.
But it's not just the visible damage that's the concern in the aftermath of a fire. Odor is just as hazardous.
Our Redding Disaster Restoration team uses specialized products and techniques to restore your carpets and upholstered items. We don't just mask the odor, we completely eliminate it.
Call our Redding mold removal and mitigation pros today at (530) 278-6918 Orschedule mold removal services online.
Benefits of Hiring a Professional Cleaning Company
After a disaster, it's important to get your home or business back to normal as quickly as possible. That's where our professional cleanup company comes in. Our Redding contractors have the experience and expertise to get the job done right.
We also have the right kind of equipment to get the job done efficiently. As a result, hiring our Redding professional cleaners and contractors can save you time, money, and a lot of headaches.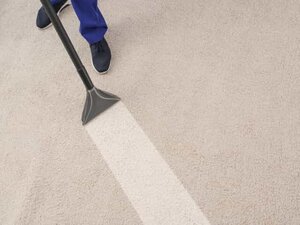 Carpet and Upholstery Cleaning Services
If you are a homeowner or business owner looking for carpet and upholstery cleaning services, look no further! We offer both residential and commercial customers the highest quality of residential and commercial cleaning service at competitive rates.
Our experienced team utilizes state-of-the-art equipment to ensure that your carpets and upholstery are cleaned thoroughly, safely, efficiently, and with minimal disruption to your daily routine. With our professional house cleaning staff, we guarantee satisfaction with all of our carpet cleaning and upholstery cleaning services. Contact us today for more information about house cleaning services in Redding, or commercial cleaning services near you.
In addition, we offer a warranty on our work, which means that you can be sure that the job will be done right. Lastly, our professional cleaners can help to prevent further damage to your home or business by taking care of the cleanup immediately following a disaster. This can save you time, money, and stress in the long run.
for restoration and cleaning services Call our Redding restoration company today at (530) 278-6918!
Redding: License #905292
Chico: License #928302
Eureka: License #12818