ELECTRONIC EQUIPMENT CLEANING AND RESTORATION
This is the age of electronics. Without electronics working properly, many resident households could be brought to a complete stand still, which is why it is so crucial for a residence that has experienced fire, water or storm damage, to have their electronic equipment cleaned and restored immediately. Your computers, operating systems and utility systems, along with any other electronic equipment you may have, may need to have proper electronic equipment cleaning services or restoration to prevent further damage.
ServiceMaster by Angler will preserve your electronic equipment, by providing professional and highly trained certified technicians to examine, restore and clean these items. Exposure to water, soot, smoke, dust, mold and other substances will be quickly addressed to avoid any future damage.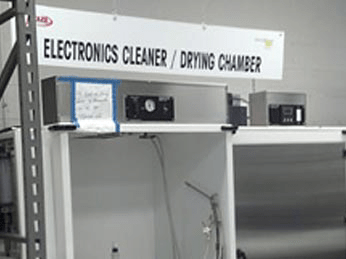 ELECTRONIC EQUIPMENT CLEANING AND RESTORATION
The residues of fire and soot, contain acids that can corrode metal surfaces and are possibly conductive, therefore they must be cleaned and restored immediately. Electronics that have water damage need to be dried. Electronic Equipment cleaning services is a very specialized field that requires use of a controlled environment. ServiceMaster by Angler takes great pride in our abilities to professionally clean and restore your equipment to get your residence back in a livable state. A service we take great pride in here at ServiceMaster by Angler. Below is a common list of items we specialize in (but not limited to).
Computers
All Monitors
Musical instrument
Security Cameras
Security Cameras
Air Conditioning Units
Gaming systems
DVD Drives
Appliances
Home and Business theaters
Restaurant Equipment
Cameras and camcorders
Televisions
STATE-OF-THE-ART TECHNOLOGY
Outstanding Cleaning and Restoration Services
ServiceMaster Clean by Angler is committed to providing outstanding cleaning and restoration services, which is why we use Odell Electronics Cleaning System, a one-source solution for all content and electronic cleaning needs. With specifically engineered processing equipment, cleaning agents and processing strategies, this technology allows for recovery of many items that other companies might consider non-salvageable. Please visit their website at odellstations.com
What's your plan when disaster strikes? Contact ServiceMaster by Angler at (937) 256-FIRE (3473) for residential electronic restoration services in Columbus, OH.