CLEANING SERVICES in South Bend
Professional Cleaning Services You Can Rely On
At ServiceMaster by Monroe Restoration - South Bend we clean the things that give homeowners the biggest headaches.
We're not talking about everyday cleaning, we're talking about heavy traffic carpets, pet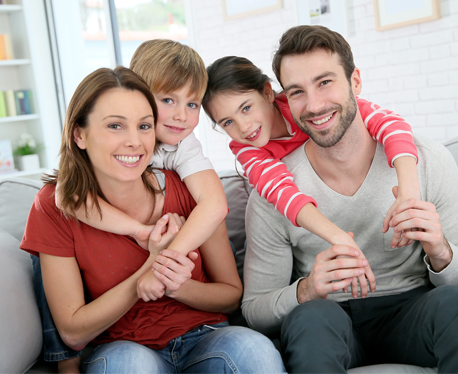 odors, spots, tile, grout, air ducts and even hoarding. If you've got a big mess, our experts in South Bend will take care of it!
ServiceMaster Restore has been trusted by families and businesses retain clean living spaces for decades. Our experienced technicians are friendly, courteous and able to remove even the toughest spots that turn your carpet, furniture and grout into embarrassing eyesores. When you need a deep down clean or emergency stain removal, turn to ServiceMaster Restore. We're available for regular appointments and emergency treatments any day, anytime.
Are you looking for regular house cleaning services near you? Give our team a call at(574) 498-3425 orreach out online today!
our professional cleaning services include:
Carpet & Furniture Cleaning: We use different cleaning systems depending on the fabric of your carpet or furniture, and restore them to their previous condition.
Tile & Grout Cleaning: We remove buildup from your floors with industry-approved products, and restore them to look good as new.
Duct & HVAC Cleaning: We use High-Efficiency Particulate Air (HEPA) vacuuming equipment to remove particulates from inside your home after, for example, a fire or mold growth, to ensure that your HVAC system is operating properly.
Hoarding Cleanup: Our team quickly and discretely eliminates clutter and organizes a space for someone with hoarding issues. We have the experience, compassion, and appropriate equipment necessary for ensuring your home gets back in order.
For high-quality residential cleaning services, contact our techniciansonline or call us at(574) 498-3425 - we look forward to assisting you!
Frequently Asked Questions:
How often should I have my home professionally cleaned?
This depends on your needs. To have your space looking and smelling its best, it's recommended that you have it professionally cleaned at least once a month. But depending on how often you use certain spaces in your home and the type of cleaning you're getting done, you can have them cleaned every few weeks to every year, for example.
How much do professional cleaning services cost?
This can vary widely depending on the size of the space being cleaned, the type of services being provided, the quantity of belongings being cleaned (if applicable) and the frequency of the cleaning. Contact our experts for more info.