About Us
Northern Indiana's Local Cleaning and Disaster Restoration Company
For over 50 years, ServiceMaster Restore has been a leader in customer satisfaction within the cleaning and restoration industry.
We pride ourselves on our team of highly trained and skilled professionals. Today, thousands of businesses worldwide depend on ServiceMaster Restore by Monroe Restoration to fulfill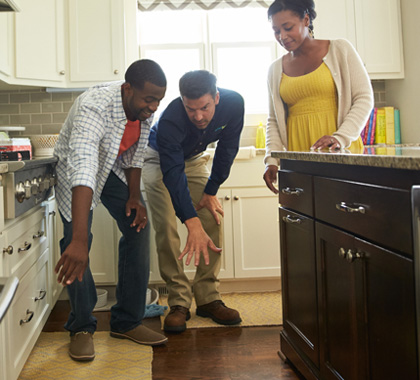 their disaster restoration and cleaning needs. Our excellent reputation with homeowners and businesses alike is due largely to our deep commitment to quality and our high work ethic.
When fire, smoke or water damages your home or business, speed is essential to minimize further damage. To restore your home or business to its pre-crisis condition – and avoid costly mistakes – it's just as critical to select the most qualified professionals. As the leader in the restoration and cleaning services industry for more than 50 years, we are committed to maintaining the highest business, ethical, and quality standards.
So, no matter what the emergency; water, sewage, fire or smoke damage, vandalism clean up, mold remediation and construction services, ServiceMaster Restore is ready to give you peace of mind with 24/7/365 service.
OUR RESIDENTIAL AND COMMERCIAL SERVICES INCLUDE:
Carpet & Furniture Cleaning
Tile & Grout Cleaning
Air Duct & HVAC Cleaning
About ServiceMaster Restore
With more than 4,500 franchises around the world, ServiceMaster Restore has been in the cleaning and disaster restoration business for more than half a century. We help you get your life back to normal, at work and at home. ServiceMaster Restore professionals are part of the ServiceMaster family, one of the world's largest and most versatile service networks with locations in the U.S. and Canada as well as 40 countries around the world. Each year, we serve millions of homes and businesses in the United States with cleaning and disaster recovery services.
ServiceMaster Restore by Monroe Restoration is passionately committed to delivering outstanding customer service and helping people during a time of tragic loss involving their home or business. Contact Us for a FREE Estimate