Expert Water Damage Restoration in Cleveland, OH
Water damage repair after a flood, plumbing failure or other disaster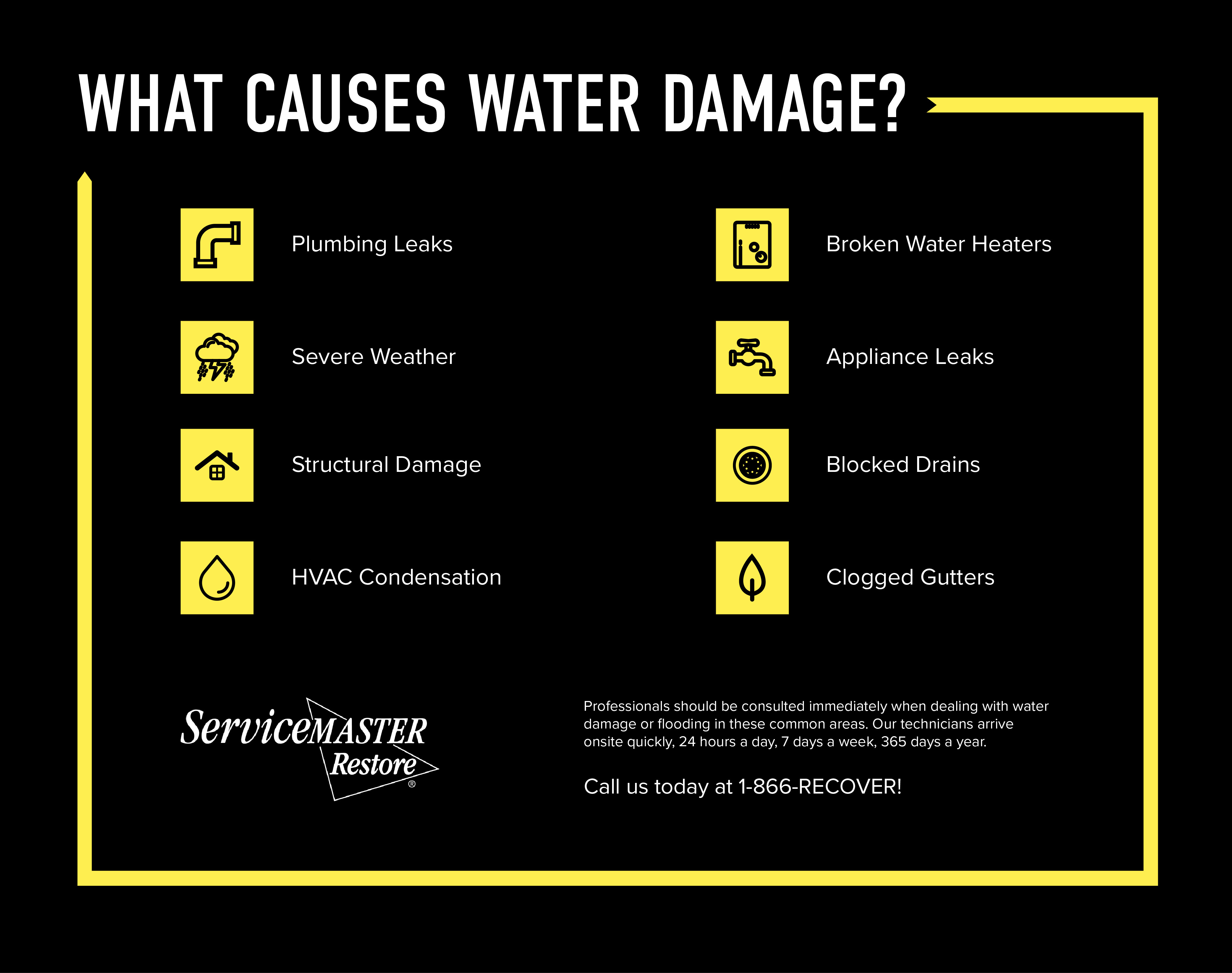 Do you live in the greater Cleveland area? Are experiencing a problem with flooding water, pipe bursts, or humidity? Then you've come to the right place.
At ServiceMaster CDR - Cleveland, we specialize in water removal and cleanup of all types, and we're ready 24/7 to help you.
We offer 24-hour emergency service to help you when you need it most. Trust our disaster restoration services in Cleveland.
Contact water damage restoration experts in Cleveland today by phone or e-mail to get started on returning your home's value and condition.
Call us at (440) 577-5444 or reach out online to request your service. You can count on us for quick & effective water damage repair in Cleveland!
What Causes Water Damage?
We repair water damage caused by:
Local Flooding
Plumbing Failure
Groundwater Leaks
Pipe Bursts & Frozen Pipes
Long-Term Humidity/Moisture
These are just a few of thee causes. At ServiceMaster CDR - Cleveland, we've seen it all! No matter what's caused your water damage, we can repair it.
Meet Our Water Restoration Team
What is the Difference Between Water Mitigation and Water Damage Restoration?
Water mitigation is the act of removing water from your home and preventing more damage from occurring.
Water damage restoration is restoring your home to it's pre-damaged state.
Both of water mitigation and water restoration are essential to rebuilding after a water disaster. At ServiceMaster CDR - Cleveland, we'll handle both of these services for you.
Fast mitigation of water damage can help preserve & restore your property
Complete drying of a flooded basement or home is vital to retaining its property value. It can prevent the need for more repairs in the future.
What happens when flood-damaged homes are not completely dried? Or when walls do not have a chance to completely dry out before they're closed up? It can lead to expensive and dangerous mold damage as described by FEMA.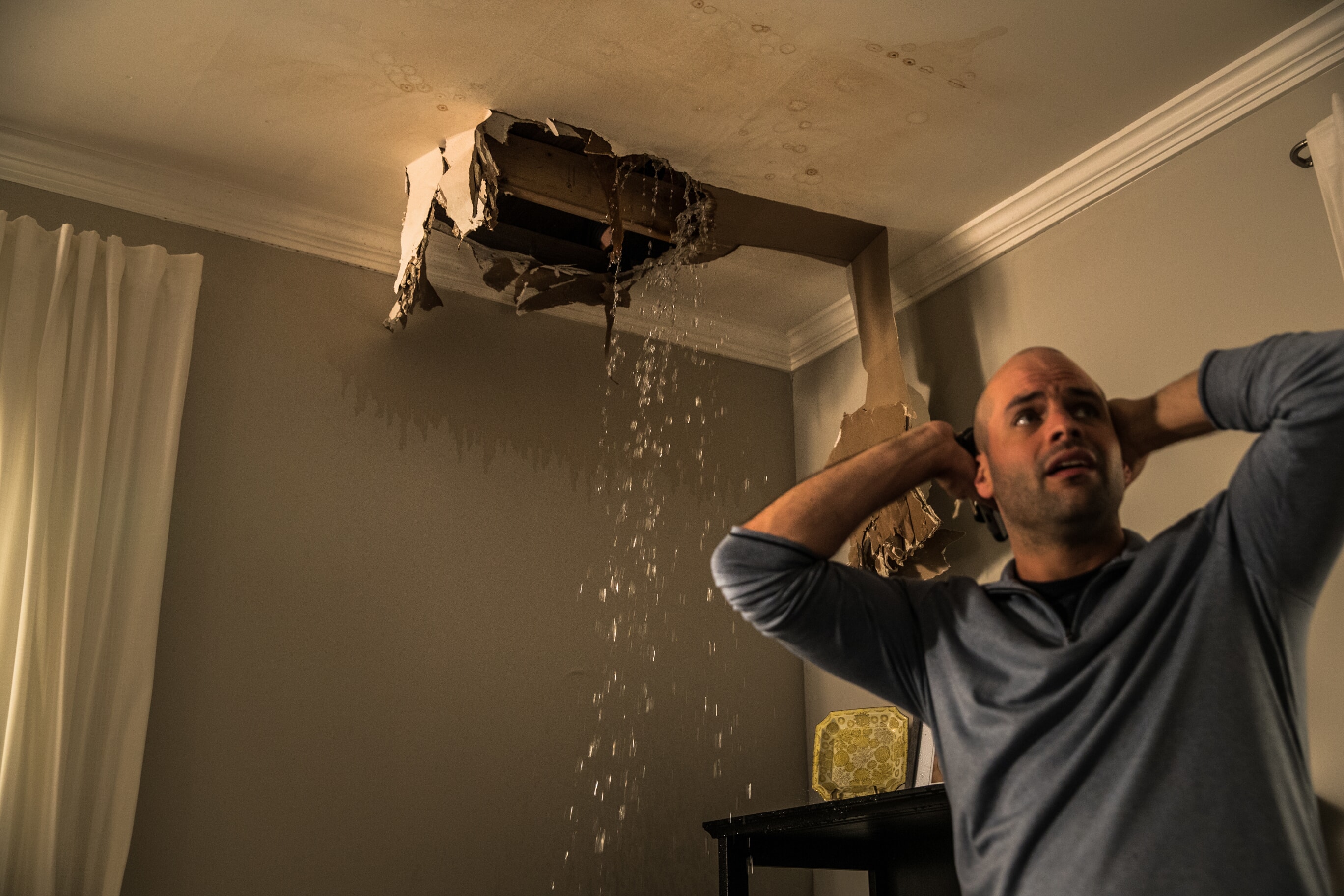 Mold, rot, and other water damage can lead to serious long-term health effects. The eventual costs can often total $100,000 or more.
If you need water damage restoration in Cleveland, call (440) 577-5444 immediately!
Why Choose ServiceMaster CDR - Cleveland?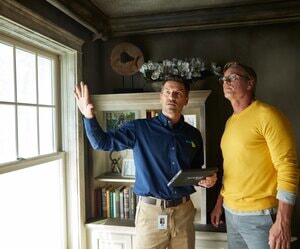 At the end of the day, we're homeowners like you. We know what you're going through in the throes of water damage. We're here for you! You can count on us to help you rebuild.
At ServiceMaster CDR - Cleveland, we:
Are IICRC certified
Work directly with your insurance company
Are available 24/7, 365 days a year for water damage emergencies
Are locally owned and operated by Greg Dennison, who has decades of experience in the industry
Give our team a call at (440) 577-5444 or contact us online. We look forward to serving you with fast and courteous water damage restoration services.