About Our Restoration Company in Idaho Falls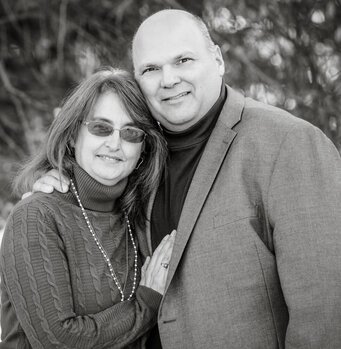 Alma & Trina Stumpp -Co-Founders:
Growing up, Alma always wanted to own his own business. While working for Bonneville County Sheriff's Department, an opportunity to purchase the ServiceMaster franchise in Idaho Falls presented itself. Alma and Trina decided to purchase the franchise in November of 1999. Things went well that when the Pocatello franchise was offered to them two years later, they purchased that one as well. When Alma and Trina lived in Arizona in the late 1980's, they both worked for an independent restoration company. They never thought that they would purchase a restoration business and run one themselves.
We are very grateful that we have been successful in running a high-quality business for over 20 years. Being able to serve the community, neighbors, and friends in their time of need when a disaster strikes, brings us satisfaction knowing that we are helping someone through a difficult time.
Company Purpose Statement: Serving others so LIVES are enhanced!
Company Values: Integrity / Consistency / Gratitude
Awards:
2008 Nominee – Better Business Bureau (BBB) Torch Award
2009 BBB Torch Award
2018 ServiceMaster Achiever Award – Construction
2011 ServiceMaster Achiever Award – Residential
2007 ServiceMaster Presidential Achiever Award – Disaster Restoration
2009 ServiceMaster Expert Award – Disaster Restoration
Community Service:
Alma & Trina both have served in scouting with the Grand Teton Council both in council positions and unit positions. Currently both Alma and Trina serve on the Executive Committee with the Council and Trina services as a Treasure for Troop 1010, an all-girls troop.
Alma is an IICRC instructor for the following classes:
Water Damage Restoration (WRT)
Fire & Smoke Restoration / Odor Control (FSRT & OCT)
Certifications Held By Members of our Natural Disaster Cleanup Company:
Alma: IICRC
Water Damage Restoration (WRT)
Color Repair
Carpet Cleaning
Journeyman Water Restorer
Master Water Restorer
Health & Safety
Applied Structural Drying (ASD)
Odor Control
Applied Microbial Remediation (AMRT)
CPT Repair & Reinstallation
Journeyman Fire & Smoke Restorer
Journeyman Textile Cleaner
Master Textile Cleaner
Upholstery & Fabric Cleaning
Asbestos Supervisor
Alma currently serves on the ServiceMaster Restore National Franchise Council and has been for over five years.
Professional Services
ServiceMaster Cleaning & Restoration has been offering expert quality restoration and cleaning services since 1999, including: on-location fire restoration, water mitigation and drying services, mold remediation, smoke and odor removal, hoarding and trauma cleanup. We also offer carpet and textile cleaning.