HOARDING CLEANUP
Hoarding and Estate Clean Up Overview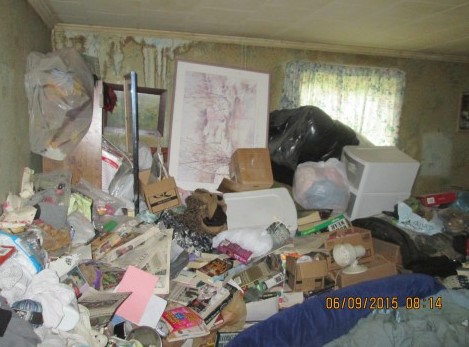 ServiceMaster is your local resource for hoarding and estate clean up. Hoarding is most often a symptom of a larger psychological issue. For a hoarding clean up to be successful in the long term, those issues need to be addressed by a licensed professional. At ServiceMaster, we can clean out a house so that it is livable and/ or sellable.
Our Technicians Are Experienced
Our staff was trained by Matt Paxton of TV's "Hoarders" who focused on understanding the needs of the customer, job safety, sanitization and disposal protocols. Every situation is different but by following simple procedures and communicating with the customer we can take a seemingly overwhelming job and break it down into manageable tasks.
ServiceMaster Knows That Hoarding Is a Sensitive Issue
It is estimated that roughly 4% of homes nationwide have a hoarding situation. The homeowners almost always have had a traumatic experience that has left them unable to keep up with maintenance and organization. Our crews are sensitive to every situation as well as the meaning that the homeowner has placed on their belongings. If the hoarder is going to remain living in the home, our work is best done in conjunction with a licensed professional.
At ServiceMaster, We Understand a Variety of Circumstances
We work for many different types of customers with many different circumstances: estate sales, law offices, insurance companies, family interventions, towns who are considering property condemnation and people who are living on their own and are looking for help. Many hoarding situations are dangerous and unhealthy both for the resident and for emergency service professionals such as firefighters and the police. It is imperative to get help for everyone's safety. Also damage can currently be happening to the home – such as water damage form leaks, rodent and pest damage, damage from improperly care for pets – that can cost tens of thousands of dollars to fix.
Areas We Serve
We have office in Falmouth and Auburn Maine and serve: Greater Portland, Lewiston, Auburn, Brunswick, Oxford, Augusta/ Waterville, Farmington/ Rumford