Auburn Water Damage Restoration
Water damage restoration services you can rely On
Water damage is often much more than what meets the eye. If you have water damage in your home, call ServiceMaster Fire & Water Restoration now. Water can travel down and across surfaces in every direction, plus it can also be wicked up walls and building materials. Water can also have been present for hours, days or weeks before a homeowner or business owner first notices it.
ServiceMaster Fire & Water Restoration has the experience, industry certifications and equipment to handle almost any loss in homes and businesses, from flooding, ice dams, post-fire cleanup, plumbing leaks, burst pipes and wet or flooded basements
Call(833) 946-2018 orcontact us online to schedule your water mitigation services today!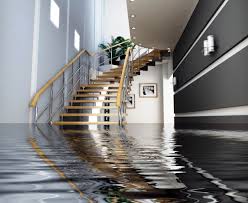 Signs of Water Damage
Water damage, when left undetected, can cause serious damage to the structure of a home. It is important to be aware of some common signs that may indicate water damage such as:
bubbling or peeling paint
stains on ceilings or walls
warped floors
a musty smell
mold growth
increased utility bill
If any of these signs are present in your home, it is essential to contact water damage restoration professionals right away in order to prevent any further damage. Our experienced technicians will be able to identify the source of water and quickly restore your home back to its original state.
What To Do After Water Damage
Water damage can be a devastating event, with potentially disastrous consequences if not addressed promptly and correctly. The most important thing to do after water damage is to contact a professional water restoration service.
Once a professional has been contacted there are several steps you can take to mitigate the damages and keep your loved ones safe.
These steps include:
Finding the source of the water damage
Shutting off all the water source in your home to minimize any more water damage
Turn of power outlets in your home
Don't touch any electrical appliances or plug anything into the walls
Take all your valuables to an area of your home where water is not exposed
Clean or remove water as quickly as possible to stop potential mold growth
Look for possible mold growth or common signs of mold damage
Taking some of these steps can really make a difference with your road to recovery from water damage. Our water remediation team will make sure to not only perform some of these steps for you, but will also keep you informed every step of the way.
They will also be sure to answer any questions you may have and give you peace of mind that everything is being done correctly and effectively.
Water Damage Insurance Claim Tips
Water damage can be costly and stressful, but an insurance claim can help you recover some of your losses. Here are some tips to help you make an effective water damage insurance claim and get the compensation you deserve.
Document the damage as soon as possible. Take pictures and videos of the damage and save any receipts related to the water damage. This will help you when filing your insurance claim and provide evidence of the extent of the damage.
Contact your insurance company. They will be able to advise you on the steps you need to take in order to file a claim. Make sure to ask any questions you have about the process and get detailed answers.
Keep your insurance company updated on the progress of repairs. Provide them with receipts and photographs of the repairs as they are completed.
Make sure to keep all paperwork related to the claim. This includes any correspondence between you and your insurance company, as well as any receipts and invoices related to the water damage. This will help you if there is a dispute or if you need to file a lawsuit against your insurance company.
ServiceMaster will happily work with insurance agents and adjusters on final billing. Effective communication is critical in order for water damage repair projects to go smoothly. That's why our team is available by telephone 24/7 to answer all your questions!
If you need water damage repair near you, turn to our team today! You can contact us online or call (833) 946-2018 to get started.
Flood Damage Cleanup
When flood damage occurs, the primary concern should be with any potential health hazards present due to flood water contaminants. Flood damage must be addressed rapidly in order to mitigate the risks associated with flood water and to begin the process of restoration.
Our flood damage restoration team at ServiceMaster Fire & Water Restoration, can help and ensure that all areas are fully cleaned and repaired correctly. We have the experience and knowledge to respond to any type of flood damage and will take all necessary steps to ensure that your property is restored to its pre-flood state quickly and efficiently so that you can return home as soon as possible.
With our team you can be sure that all hazardous conditions are minimized, keeping you and your loved ones safe!
Emergency Water Damage Restoration Services
At ServiceMaster Fire & Water Restoration - Auburn, ME, we understand that water damage can happen at any time, day or night. That's why we offer emergency water damage restoration services to our customers 24/7. Our team of certified technicians is equipped with the latest tools and equipment to quickly extract water, dry out affected areas, and restore your property back to its pre-loss condition.
When you choose our emergency water damage restoration services, you can expect:
Assessment: We begin with a comprehensive assessment of the water damage. This includes evaluating the extent of the damage, categorizing the water contamination, and identifying the affected areas.
Water Extraction: Swift water extraction is crucial to remove standing water from the affected areas. We use industrial-grade pumps and vacuums to remove excess water efficiently.
Drying and Dehumidification: After water removal, we deploy dehumidifiers and high-speed air movers to efficiently dry out wet materials, including walls, floors, and carpets. This helps prevent additional damage and inhibits mold growth.
Cleaning and Sanitization: All affected surfaces and belongings are cleaned and sanitized to ensure a safe and hygienic environment. We use specialized cleaning methods to remove contaminants.
Mold Inspection and Remediation: Mold growth is a common consequence of water damage. We conduct mold inspections and, if necessary, perform mold remediation to eliminate growth and prevent health hazards.
Odor Removal: We employ various deodorization methods, such as ozone treatment, thermal fogging, or air scrubbers, to eliminate lingering and unpleasant odors caused by water damage.
Structural Repairs: Any structural damage, such as damaged drywall, insulation, or structural materials, is repaired and restored to its pre-damage condition.
Electrical and HVAC Systems Inspection: We ensure that electrical systems and HVAC (Heating, Ventilation, and Air Conditioning) systems are inspected for safety and functionality. Any necessary repairs or replacements are addressed.
Documentation for Insurance Claims: Detailed records of the restoration process, including photographs, moisture readings, and repair details, are maintained to facilitate insurance claims.
Reconstruction: Once mitigation and cleaning are complete, we initiate the reconstruction phase to restore the property to its original state. This involves rebuilding damaged structures, replacing materials, and repainting.
Assistance with Insurance Claims: Throughout the process, we support the property owner, streamlining the insurance claims process and maintaining open communication with the insurance company.
This comprehensive process ensures that water-damaged properties are visually restored and made safe, healthy, and free from any lingering issues.
Don't wait to address water damage in your property. Contact ServiceMaster Fire & Water Restoration - Auburn, ME for fast and reliable emergency water damage restoration services.
Restore Your Home With ServiceMaster Fire & Water Restoration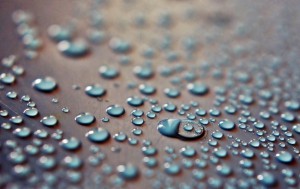 You can reach a live person 24 hours a day, 365 days a year by calling (207) 539-4452 and we will dispatch a crew to your home or business day or night. There is no job too small or too large.
Being part of the ServiceMaster family also gives us access to the kind of emergency support that helped clean up after Hurricane Sandy, with additional personnel and equipment available at all times.
Call quickly and a technician will be right over to reduce the size and the scope of the loss and to get your home, family, or business back to normal.
Looking for professional water damage restoration in Auburn? Reach out to our expert team online or call (833) 946-2018 today!
You Have Questions & We Have Answers
PROVIDING YOU WITH ALL THE INFORMATION YOU'RE LOOKING FOR
How long does water damage take to dry out?

Water damage can be very tricky to deal with. Depending on the amount of water, as well as its source and the materials in the surrounding environment, it can take anywhere from a few hours to several weeks for water damage to dry out completely.




Factors such as humidity and air circulation can have an impact on how quickly your possessions dry out, so be sure to properly assess the risk before trying any DIY approaches. It's always best to call in a professional if you're not sure how long drying out will take - they will have the right tools and techniques necessary to help ensure that everything dries out properly and safely.

What is water damage restoration?

Water damage restoration is the process of repairing and restoring your home or business after it has been damaged by flooding, storms, burst pipes, broken appliances, or other water-related issues.




The water damage restoration process includes: assessing the severity of the damage, inspecting affected structures and materials, drying out saturated items, sanitizing affected areas, and making necessary repairs or replacements.

Can mold from water damage make you sick?

Yes, mold from water damage can potentially make you sick. Mold releases tiny spores into the air, which can be inhaled or come into contact with your skin. Some individuals are more sensitive to mold than others, and exposure to mold spores can cause various health problems, including: allergic reactions, respiratory issues, respiratory infections, hypersensitivity pneumonitis and other health effects.




It's important to note that different individuals may react differently to mold exposure, and the severity of symptoms can vary. If you suspect mold growth due to water damage in your home or workplace and you experience unexplained health issues, it's advisable to consult a healthcare professional for an accurate diagnosis and appropriate treatment. Additionally, addressing the underlying moisture issue and performing proper mold remediation can help mitigate health risks associated with mold.