Mold Damage Restoration in Kailua
Mold growth is a common problem for many homeowners, but in Kailua, homeowners tend to deal with mold growth even more often because of the climate found in Hawaii. The increased humidity and moisture levels provide mold with the ideal conditions for it to grow.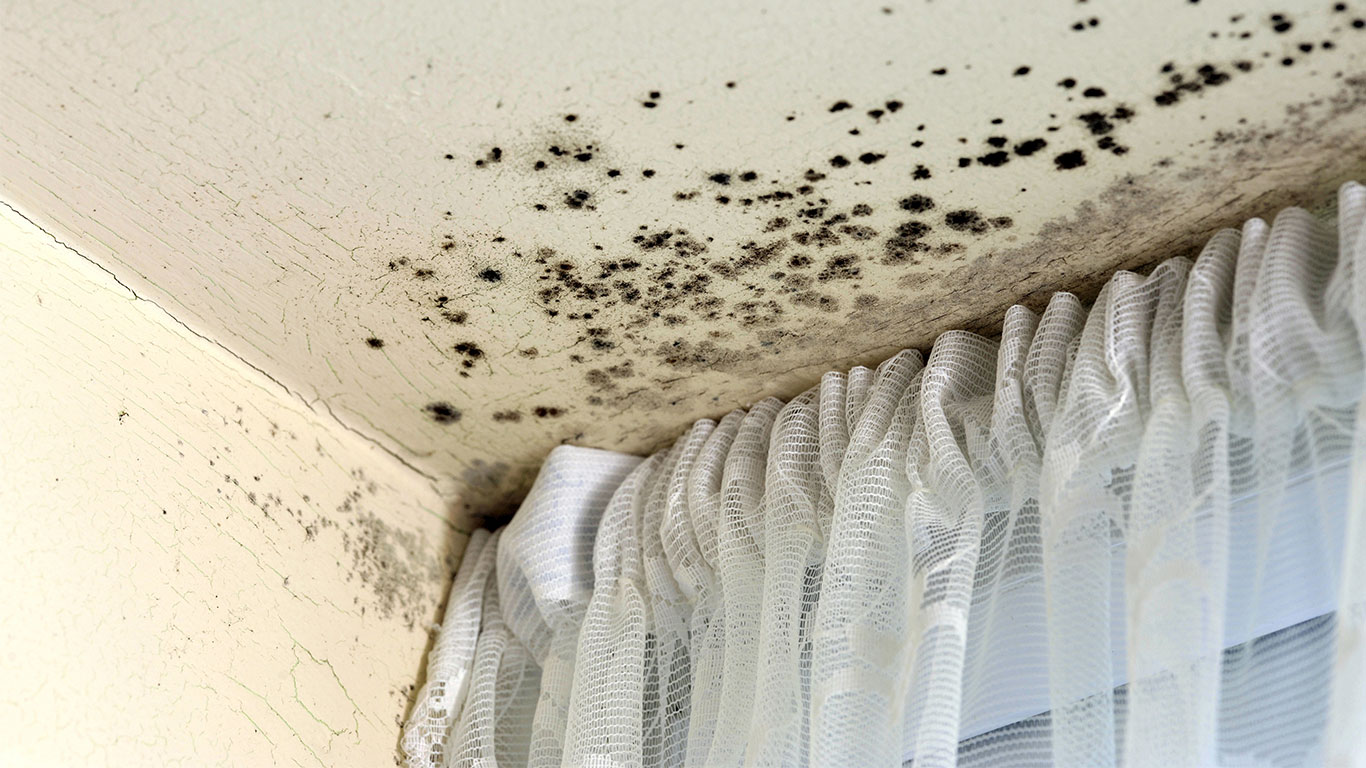 While knowing how to prevent mold growth is one thing, ensuring proper mold removal and damage restoration is another. Whether you've recently spotted mold growth, got a growing suspicion you're dealing with hidden mold, or recently have had water damage, ServiceMaster Fire And Water Restoration by Rapid Response - Kailua is here to restore your home to a safe and damage-free environment!
What Causes Mold Damage in Homes?
Mold damage is the result of water damage, usually caused by:
Flooding
Intense humidity
Poor ventilation
Leaking pipes
Leaky roofs
HVAC condensation
Poor window and door seals
Damp basement
Regardless of how water has entered your home, water drying and damage restoration services should be done as soon as possible to prevent mold. If a leak is contributing to mold growth, the water source needs to be eliminated and water mitigation to be completed to ensure damage doesn't spread.
What's Included in Our Mold Removal & Damage Restoration Services?
Our team uses specialized chemicals, advanced tools, and trusted processes used by ServiceMaster's extensive network of locations for over 65 years to completely remove mold damage and ensure proper elimination of mold growth to prevent future problems.
Our mold remediation process includes:
Mold testing and damage assessment
Damage isolation and mold containment
Removal of mold growth and damaged materials
Complete sanitization of your property
Restoration of your home to its pre-loss conditions
ServiceMaster's decades of national experience, combined with our local teams' years of experience cleaning common molds found in Kailua, allow our professionals to deliver a comprehensive restoration of your property and personal belongings.
What Kills Black Mold on Wood?
Have you discovered black mold on wood in your home? Also known as toxic mold, black mold is harmful if left to grow within a home, leading to serious respiratory problems or other health issues. If the mold damage is in a small area and you can get the right materials, you may be able to remove mold from wood before turning to mold damage restoration experts in Kailua at ServiceMaster Fire And Water Restoration by Rapid Response - Kailua.
Be careful! Before removing black mold on wood, use precaution. Black mold is tied to respiratory illnesses and skin irritations.
Black Mold Removal Prep
Before getting rid of black mold on wood, be sure that you are protected by wearing the correct type of gear listed below:
Wear rubber gloves to protect your hands from the black mold and the cleaning solutions you will use.
Wear safety goggles.
Wear clothes that will cover your entire body such as a shirt with long sleeves and pants.
Wear a face mask that has been confirmed to protect against mold spores.
Solutions That Kill Black Mold on Wood
There are many types of products out there that will kill black mold on wood, but they may also cause permanent damage to wood if you are not aware of the ingredients. The mold removal products you need must contain chemicals that are not corrosive or abrasive. The type of product you use also depends on the type of wood the black mold is on.
What kills black mold on wood:
Drywall - a solution of hydrogen peroxide or baking soda will work
Wood Floors - diluted bleach, diluted dishwashing detergent, or distilled white vinegar may be used to scrub the mold away
Wood Furniture - a solution of diluted bleach or diluted dishwashing detergent can be used to wipe down the furniture
Wood Decks - use diluted bleach, diluted dishwashing detergent, or distilled white vinegar to scrub the mold away. After it is completely dry, protect the wood by varnishing it.
Be sure to work in a well-ventilated area to ensure that your surfaces dry thoroughly and to keep yourself safe the strong scent of the cleaning solutions.
If you or a loved one has a sensitive respiratory system, it is better to leave it to the mold removal experts in Kailua at ServiceMaster Fire And Water Restoration by Rapid Response - Kailua. We have handled mold damage restoration throughout Hawaii for years. To ensure your family's safety, call us at (808) 707-7341!
Request Your Mold Damage Services in Kailua
Kailua homeowners turn to our damage restoration company because we're:
Locally owned and operated in Honolulu County
Backed by 65+ years of national experience
Committed to getting the job done right – the first time
Always available 24/7 to help when you need it most
Mold issues in the home need to be taken care of quickly by a trusted team of professionals. On you give ServiceMaster Fire And Water Restoration by Rapid Response - Kailua a call, we'll be there as soon as possible to help. You'll benefit from our clear timelines, consistent communication, and speedy response from start to finish, helping you get your home back to normal sooner.
Give us a call at(808) 707-7341 to request your mold inspection from our Kailua mold removal company!