Post Construction Cleaning for Elgin
As a disaster restoration service provider, we can attest that construction jobs are rather messy. This can lead to frustrated property owners when dirt, dust, and other dangerous debris are left behind following a renovation project.
Thankfully, we also double as a sanitization service provider, and offer post construction cleaning services to eliminate these unwanted elements and leave your property in the condition that you expected.
We work with the construction personnel that you originally hired to ensure that you are not left with any post construction surprises. We offer these services to property owners in the Elgin, IL, area.
The Dangers of Leftover Debris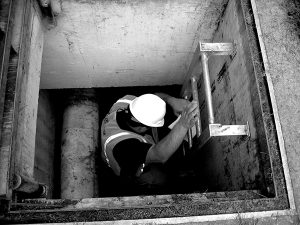 There are a number of things that can go wrong when debris is left over from a construction project. Some of the hazardous materials that we often remove include:
Screws, nails, sheetrock, and other construction materials
Dirt, dust, and other allergens
General debris
When it comes to sharp and jagged objects, there are obvious safety concerns for anybody who may be on the property in the future. Individuals can get pricked, tripped, and injured due to their presence.
Dirt, dust, and other allergens can cause problems, as well. They can trigger allergic reactions and respiratory infections in future building occupants, and even clog your air vents and HVAC system.
When the latter occurs, you will face higher electricity bills and lower air quality throughout your building. Our technicians work diligently to remove these and similar risks.
Effective Post Construction Cleaning Services
At ServiceMaster Kwik Restore, we will remove all safety hazards from your property, and fully sanitize the construction site, in order to leave you with a pristine result.
Our technicians are uniquely qualified to provide these services because of their experience and training on multiple fronts. As disaster restoration service providers, we have expertise regarding reconstruction procedures.
As sanitization service providers, we are highly skilled in utilizing professional-grade cleaning equipment and solutions. At the end of the day, this translates to industry-leading post construction cleaning services.
When you choose to take advantage of our services, you can expect the following and more:
The complete removal of dust and other allergens from the construction site and nearby areas
The removal of paint overspray
Light fixture dusting
Interior window cleaning
Ceiling and wall cleaning
Bathroom fixture cleaning
Hard surface floor mopping
Carpet cleaning and vacuuming
As we mentioned above, we work hand in hand with construction teams in order to ensure that your property is ready to go on the first day that the project is completed. We offer these services to property owners in the Elgin, IL, area.
If you have any questions about our post construction cleaning services, or would like to schedule an appointment, you can reach our representatives at 847-908-5914