Mold Removal in Salem, OR
Professional Mold Remediation Company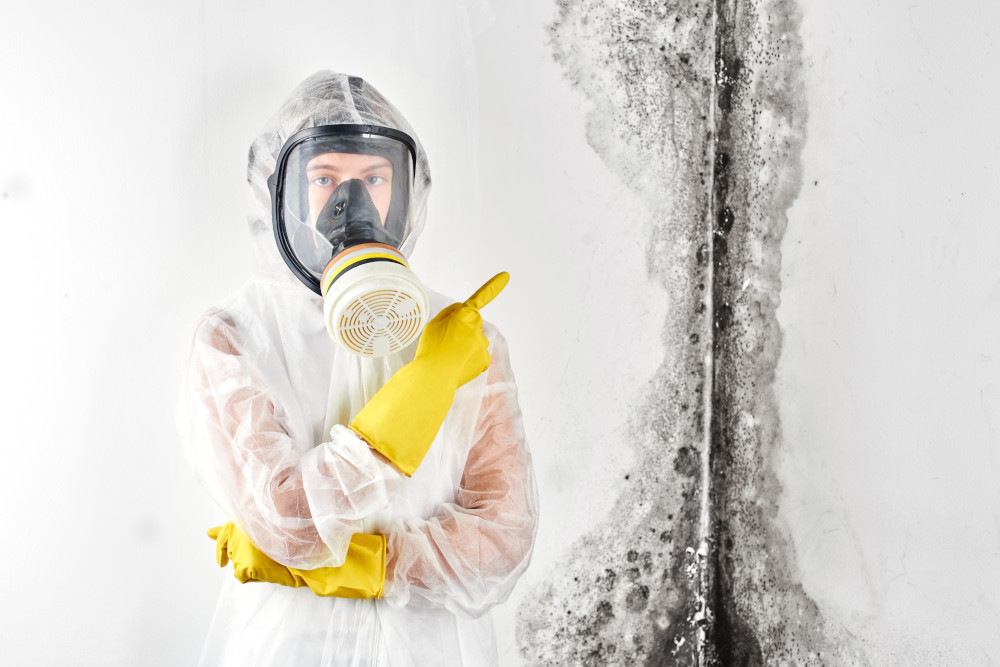 Mold is one of the worst contaminants you can find in your home. Though not always visible or easy to spot, it can silently wreak havoc on your property. Mold can grow anywhere indoors where there are wet or damp surfaces, including on ceilings, wallpaper, wood, drywall, and insulation material. It can begin growing on a wet surface within 48 hours and if left unchecked, can impede your quality of life and put the structure of your home at risk. ServiceMaster of Salem is here to protect your home from mold damage thanks to our mold detection and removal services. ServiceMaster of Salem provides mold remediation to Salem, Keizer, McMinnville and all surrounding areas.
If you see signs of mold in your home, or if you recently had water damage and believe there could be mold growing somewhere, don't hesitate to give our team a call. We use advanced tools and processes to detect any mold that may be present in your home, and then use specialized chemicals for mold removal. Mold may be everywhere in nature, but it doesn't belong in your house.
Give us a call at (503) 212-6925 or contact us online to schedule your salem mold inspection today!
Protect Your Home & Health From Mold
There is no denying that mold is unattractive. Unfortunately, that's only the start of the problem. In addition to being harmful to the walls, ceilings, and floors of your home, it can also pose a risk to the health of you, your family, and anyone else in your home. It's important to call our professional mold inspection and removal team at the first sign of a problem to avoid serious damage to your home and health.
Mold infestation can lead to:
Structural damage to foundations, HVAC systems, drywall, roofing, gutters, furnishings, and other areas
Health problems that include headaches, skin irritation, allergic reactions, breathing difficulties, aggravation of asthma symptoms, and more
What Is Mold & Where Does it Come From?
Mold is a fungus that can be found in damp or wet areas both indoors and outdoors and is comprised of many different species. Mold spores, which help mold species spread and reproduce, can be carried by water or air to new locations. It generally thrives in wet environments caused by high humidity, slow leaks, floods, or broken pipes. Without moisture, mold cannot survive.
Warning Signs of Mold In Your House
Not sure if you have mold in your home? Some things you should be on the lookout for:
Dark spots on your floors, walls, or ceilings
Musty odors of mildew
Respiratory and allergy issues
High humidity levels resulting in condensation on glass or metal surfaces
Getting Rid of Mold
Mold removal is not a DIY project you should try to tackle. Efficient and safe removal of these fungi requires the knowledge and experience of a professional team. ServiceMaster of Salem is fully prepared to get the job done. Our technicians have completed intensive mold removal training and utilize highly advanced processes for handling mold claims.
If you live in a humid area, have experienced flood damage, or have had leaky plumbing in the past, you may have mold hidden somewhere in your home. The best action you can take is to immediately call a professional like ServiceMaster of Salem. We'll help make sure your home is always safe and secure – and provide any restoration services needed if we find your structure is at risk.
For professional mold removal services near you, call(503) 212-6925 or contact us online!
frequently asked questions
PROVIDING YOU WITH ALL THE INFORMATION YOU'RE LOOKING FOR
How long does mold removal take?

The length of time it takes to remove mold depends on the size and severity of the mold growth. A small area can be treated in a few hours, while a larger area may take several days.

How much does mold removal cost?

The cost of mold removal can vary widely depending on the size and severity of the mold growth, as well as the location and accessibility of the affected area. On average, professional mold remediation services can cost anywhere from $500 to $5,000 or more, with larger and more severe mold infestations costing more to remove.




The cost may also depend on the type of mold and the extent of damage it has caused. For example, if the mold has spread to walls, floors, or other structural components, it may require more extensive remediation and restoration services, which can be more expensive.