Why Choose Us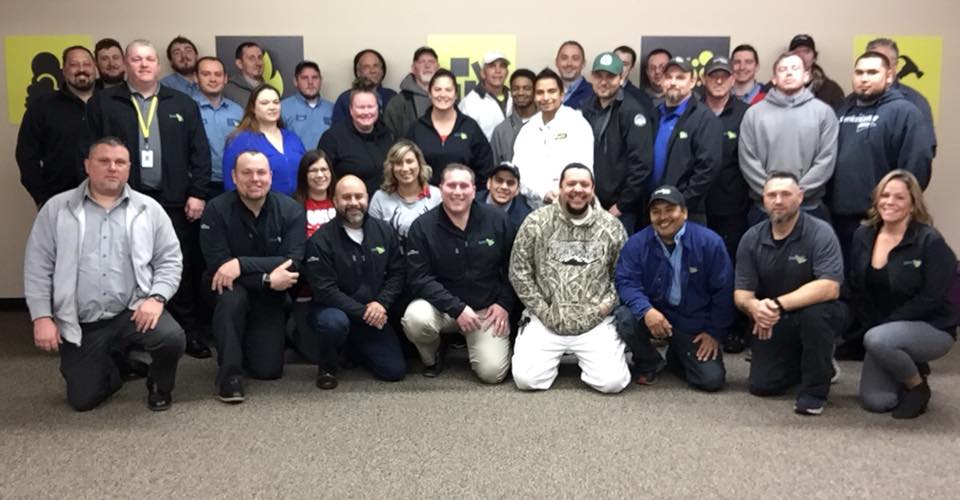 For over 30 years, ServiceMaster of Salem has been a part of the local community and we have grown from a single truck carpet cleaning business into the area's largest disaster restoration company. With 3 locations in Salem, Corvallis and Lincoln City, our goal is to provide prompt service whenever our customers deal with water damage, fire damage, mold remediation, odor issues and many other of the services we provide throughout the Willamette Valley and Central Coast. We have been a family-owned business throughout and could not have enjoyed the success and growth if it were not for our loyal customers.
ServiceMaster has held strong to our core value of providing restoration services with the utmost integrity and understanding. We take our relationships personally and work directly and collaboratively with our customers to provide the optimal solution. 24/7/365, day or night, the experts here at ServiceMaster work to get the job done right and stay by your side until you are satisfied with the results.
We Are Guiding our customers through uncertain times, providing support and guidance from beginning to end to help customers navigate the solution that's right for them
We Are Genuine and provide the care, understanding and integrity our customers deserve
We Are Experts who wrote the playbook, continually set the standards and know how to do it best
We Are Committed to our customers and work with them throughout the process, do what we say we'll do and follow up to ensure satisfaction
We Are Accessible 24/7/365 to answer our customers, ease any confusion and provide understanding throughout every step of the process.
A Higher Level of Training and Certification
Being the best in the business starts with having the best-trained professionals. At ServiceMaster, we provide comprehensive training for our employees. Our project managers and technicians are constantly attending classes, conferences and trainings to improve our quality of work and customer satisfaction and learning state-of-the-art technology to remain innovative in an ever-evolving industry.
Even though we are locally owned and operated, we are well connected to ServiceMaster Restore's network of franchises to respond to catastrophic events at a moment's notice. Thanks to our national footprint and more than 1900 locations, ServiceMaster is able to respond to any size disaster quickly and efficiently. In fact, last October we sent a team to assist with the cleanup of a school affected by the California Wildfires in Santa Rosa and were recognized for our efforts recently.
We know there are a lot of options out there, but hope you consider ServiceMaster whenever disaster strikes your home or business. We pride ourselves in our timely response and customer service and are ready to respond at a moment's notice. Please enjoy this quick little video to help answer the question, "Why Choose Us?"