Our Team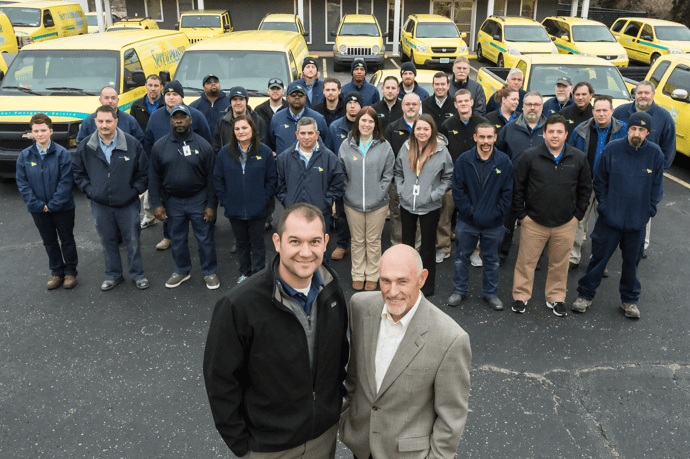 Few would argue with the concept that a company is only as good its people. That is why we begin training our team members to be the best on the first day of work. Every team member is provided with an employee handbook and a field training guide before diving in. The first several weeks of employment are spent learning the details of water mitigation, fire mitigation, and mold remediation. These training moments are spent in the field doing hands on training with experienced Lead Technicians and Project Managers.
Once the basics are mastered, we offer our team members additional ways to excel. Every team member is given the opportunity to learn more information on ServiceMaster University, a corporate training program. We offer paid time to spend learning on SVM University, and the team member learns our guidelines more in depth.
When a team member has completed the SVM University classes, training doesn't end. We then send select team members to different ServiceMaster Regional training, National Training, IICRC certification classes, ACAC certification classes to name a few.
You can count on seeing our uniformed team member at your door in a ServiceMaster vehicle with ServiceMaster issued uniforms and tools to complete the job to the highest quality.
We promote from within, and offer our team members the opportunity to move up when the time is right.