Kansas City Water Damage Restoration Services
Searching for Water Damage Restoration Near You? We're Available 24/7!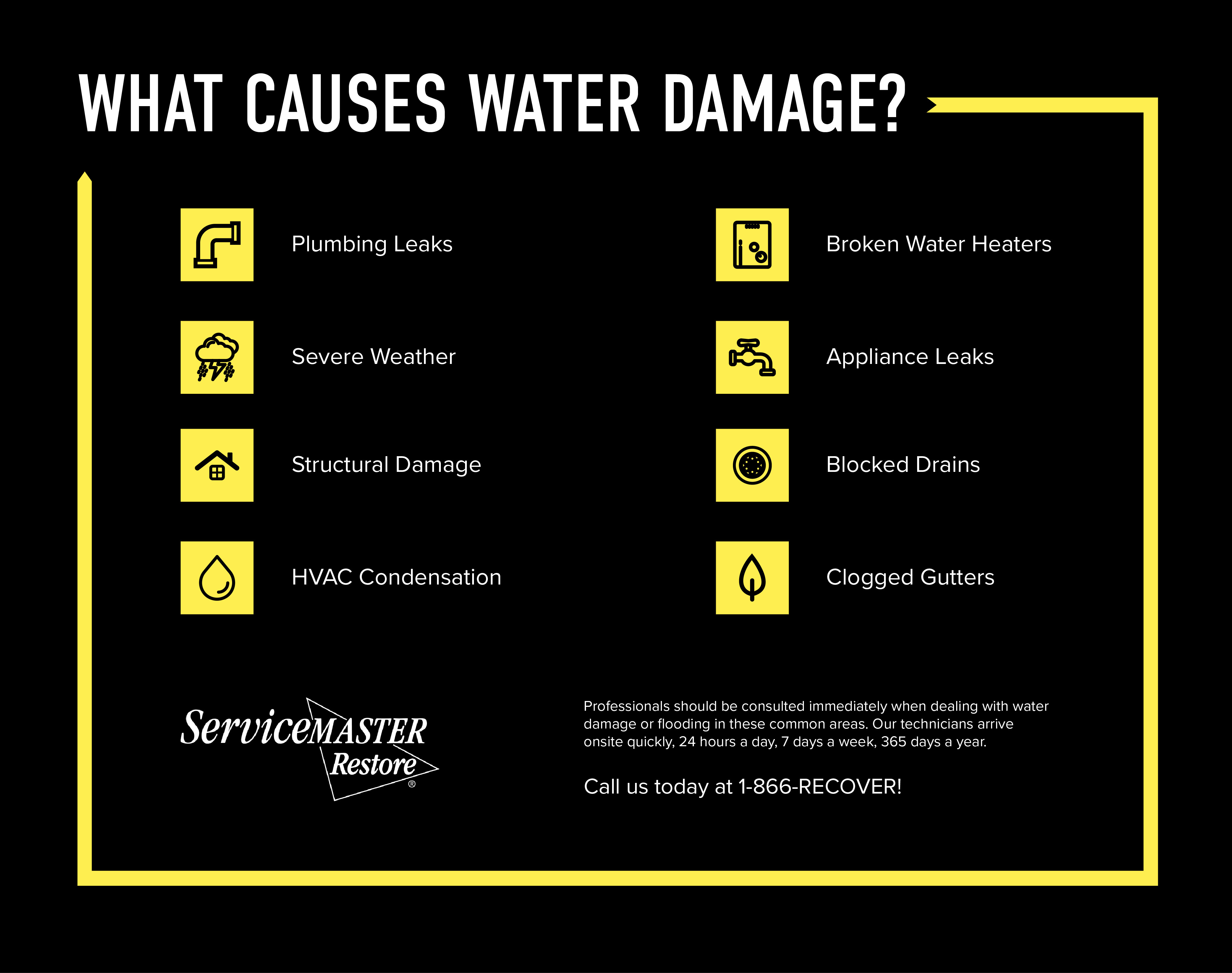 Between April and September, the Kansas City region experiences its heaviest rainfall. The region gets 4 0 inches of rain annually. This is slightly above average compared with the rest of the country.
Our area doesn't usually experience flooding, which is great. That said, it's always good to prepare for the unexpected. You can trust ServiceMaster DSI - Kansas City's effective water damage restoration services!
We're a locally owned and operated water damage restoration company. With us, you're privy to affordable and efficient recovery solutions. Our highly experienced and qualified team is ready to restore your home to its former glory.
We make your restoration project a priority! We'll help you rebuild your life after a flood, burst pipe, appliance leak, and more. You can rely on us to be there day or night to remove pooling water and remediate any water damage with ease.
Need prompt water damage restoration services in Kansas City? Contact us online or call us at (913) 270-6197 to get started. We're open 24/7 for your convenience.
Our Comprehensive Kansas City Water Damage Restoration Process
Water damage is a serious matter!
It requires the attention of a professional to:
Remove the water,
Assess the damage, and
Develop a plan of action to restore your home.
Our Shawnee water damage restoration team has spent years honing their water damage restoration skills in the Kansas City area! We've used our experience to help many folks after a natural or unnatural water disaster.
Our water damage restoration process includes:
Assessing structural components to ensure your home is safe to enter
Evaluating affected areas for any mold growth
Remediating odors and eliminating must and mildew
Cleaning and removing water stains from walls and floors
Appraising any electrical damage behind exposed walls
Removing delicate documents and paperwork from your home first
We handle the whole water damage restoration from start to finish. Begin the process by dialing (913) 270-6197 or contacting us online. We're ready to help!
Why Choose ServiceMaster DSI - Kansas City?
We're the Shawnee water damage restoration company you can trust! We're in the business of restoring your peace of mind.
At ServiceMaster DSI - Kansas City, we:
Offer 24/7/365 emergency service
Stay in constant communication with you during the process
Make the process easier for you by working with your insurance company
Treat your home and possessions as if they were our own
Are known for providing responsive, punctual, and professional service
Have you experienced a roof leak that produced minor water damage? Or dealing with a burst pipe that caused contaminated water to seep into your home? Regardless of the cause, we can help! Our Shawnee water restoration pros are ready 24/7 to immediately help you with any Kansas City water damage you may be dealing with.
Call (913) 270-6197 today to speak with our recovery consultants and let us restore your peace of mind.
Water Damage Restoration | FAQs
What are common causes of water damage in Kansas City?
Some of the most common causes of water damage include:
Flooding from severe weather and heavy rainfall
Clogged rain gutters
Leaky pipes and other plumbing fixtures
Burst pipes
Worn out appliances
Sewage backups
Do you have any advice on how we can help prevent water damage?
Yes, we do! As homeowners like you, we want to take all precautions necessary to avoid water damage.
Here are some tips:
Inspect pipes under your sinks and your appliances' water hoses
Have all leaky pipes and water fixtures repaired immediately
Clean your gutters and downspouts
Trim the trees on your property
Inspect your roof frequently for any loose shingles
Keep close eyes on your water bill - if you notice spikes, you may have a leak somewhere
These are a few tips to help you avoid water damage issues. If you ever encounter water damage, help is only a phone call away!