BAKERSFIELD Soot, Smoke, and Odor Damage Restoration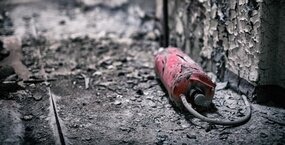 Fire, Soot, & Odor Damage Restoration Services in Bakersfield, CA
We'll Restore your Home to its Pre-Fire Glory
Even when the fire is out, the damage continues. Much of the material found in furniture and flooring is synthetic. When burned, synthetics create a variety of complex chemical reactions. After only a few days, these items go from cleanable to unsalvageable. That's why you should call on us for all of your fire damage restoration needs!
At ServiceMaster at Bakersfield, we are experts in understanding the chemical combinations that can effectively clean and salvage belongings. We can even remove soot from at-risk items such as brass, aluminum, chrome, marble, tile, and porcelain as well as fabrics in upholstery and carpets, thus helping to avoid additional expenses. Save the carpets and floors in your Bakersfield home by calling ServiceMaster. We're here to help with any structural repair and fire cleanup near Bakersfield, CA.
If you're experiencing fire or smoke damage in Bakersfield, contact us online or give our team a call at (661) 449-2180 right away to restore your home to its best pre-disaster condition.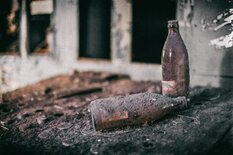 We Use the Latest Equipment & Supplies in our 5-step Fire and Smoke Restoration Process:
Emergency pre-cleaning
Content cleaning
Wall and ceiling structure cleaning
Deodorization
Our team at ServiceMaster Bakersfield also has equipment to remove odor that seems impossible to get rid of.
What Should I Get Help WIth After a Fire?
After a fire, it is very important to hire a professional restoration company like . Not only can we help you recover from fire damage, we can help restore your home and belongings from water damage resulting from the efforts of fighting the fire.
Additionally, offers services to treat soot and odor damage caused by fires and smoke, another area where an experienced team is key in restoring what was lost due to the fire. Through these services and our specialized experience, ServiceMaster can help you get back on your feet quickly and safely following the aftermath of a devastating fire.
What Can I Do About Soot Damage?
If you've recently experienced a fire and are now dealing with subsequent soot damage, it can be quite frustrating when you're trying to get the situation under control. There are some very critical steps you'll need to follow in order to properly clean and remove soot damage from your home. Fortunately, ServiceMaster at Bakersfield is here with some tips to get you started. For more information, feel free to contact us. We're conveniently located in Bakersfield, CA and proudly serve Arvin, California City, Frazier Park, and more.
Soot Damage Preparation
The first step is understanding the dangers of soot damage. Soot is a black residue that's left behind after materials have been burnt in a fire. These materials can include wood, foam, synthetics, plastics, and so on. You might encounter some situations that are best left to professionals. There are still some steps you can take to make the cleanup process easier. Be aware that soot can be easily transferred onto various surfaces. You can prevent spreading by following a few steps.
First, you should always wear protective gear when working in an area that's been affected by soot. This includes masks, gloves, and long clothing that will protect your skin. Next, you should avoid touching anything during your initial inspection of the affected area, which will help prevent spreading. You'll need to properly ventilate the room to minimize inhalation of harmful soot particles. Clear all debris from the room to allow for an easier cleanup process.
Soot Cleaning & Removal
Always use proper cleaning methods when removing soot from ceilings, walls, and surfaces. If you're dealing with oily soot, which will smear upon touching it, you'll need to use degreasing agents to remove it. Dry soot, on the other hand, can be cleaned with dry cleaning sponges. Begin the cleanup process by removing as much dry soot as you can with a HEPA vacuum cleaner. A lambswool duster is another viable option depending on the amount of soot you're dealing with. Once the soot is dry, it can be removed easily. Hold the vacuum at least half an inch away from the surface to prevent marking the item.
Again, we always recommend consulting a professional if the soot damage removal is too much for you to handle on your own. ServiceMaster at Bakersfield is happy to help. Give us a call or stop by and see us in Bakersfield, CA today.
How Do I Deal With Lasting Odor Damage?
Experiencing a fire in your home can be extremely devastating. In addition to damaging parts of your home and the contents within it, you also have to be concerned with the aftermath. You might be surprised to learn that "after the fire" activities can cause odor damage. It's critical that you take immediate and appropriate action to begin the restoration process. Be aware that there is a right and a wrong way to handle the aftermath of a fire.
Odor Damage Preparation
For starters, you'll be combating two types of damage: visible soot and invisible odor. You're going to need plenty of ventilation to prevent odor damage after a fire, so open all the windows to air it out. If applicable, change the furnace filter once daily until there's no more visible soot. This is essential in preventing the particles from being distributed into the home. Depending on the severity of the damage, you may want to hire a professional to clean all of the ducts.
Cover all clean, undamaged items with plastic while other repairs are taking place. You should not attempt to clean furniture, carpets, draperies, or other textile items. Believe it or not, this can cause the soot to smear into the fabric and make restoration more difficult. Any wet textile items should be dried to prevent mold and mildew from developing. Make use of fans and dehumidifiers to accelerate the drying process.
Fire Oder Cleaning & Removal
Be sure to wash and scrub all of the exterior surfaces of the home. As for the interior, you'll want to wash and disinfect all hard surfaces with a mild soap or another appropriate cleaner, then rinse thoroughly. This includes drawers, cabinets, and closets. You can spray-treat the upholstery and fabric window treatments with deodorizing products found at the supermarket, but steer clear of odor-masking sprays. Your goal is to effectively prevent odor damage. Simply masking existing odors is not enough.
For more information on how to prevent odor damage, contact us at ServiceMaster at Bakersfield. Our team of knowledgeable professionals would be happy to answer any questions you have and assist you with your restoration. We're located in Bakersfield, CA near the cities of Arvin, California City, and Ridgecrest.
for expert fire restoration services in bakersfield, contact us online or Give us a Call at (661) 449-2180. we also invite you to take a moment tomeet the team.