TRAUMA & BIO-HAZARD CLEANUP in Des Plaines
We provide sensitive, prompt and professional clean-up of both biologically and chemically contaminated scenes.

Certified and trained for trauma cleaning. Providing compassion in a time of need. After a traumatic event, two things matter most: response time and level of experience. It takes dedication and professionalism to handle situations involving violent crime and accident scenes.
Why call the experts at ServiceMaster DCS for Trauma & Bio- Hazard Cleanup Services?
24/7/365 Response - Seven days a week, 365 days a year, daytime or nightime, we quickly answer your call to get your life back to normal.
Industry Leadership - For more than 60 years, ServiceMaster Restore has set the standards for restoration damage services.
Best-of-Class Methods - Our methods and processes meet or even exceed the current industry standards.
Advanced Technology - We use state-of-the-art products and equipment to ensure the best results for your home.
Insurance Capabilities - We offer comprehensive water mitigation services and have a long history of working with insurance companies to help get your claims processed as quickly as possible.
IICRC Standards - ServiceMaster Restore works with the IICRC to help set the standards by which the industry operates.
Tragic events are difficult enough on its own, so leave recovery efforts to someone you can trust. Contact our certified trauma cleanup experts in Des Plaines today or give us a call at (847) 957-9746.
EXPERTS IN Biohazard Cleaning Services
Few people are prepared for what to do in the event of a death, trauma, or crime in their home or business involving blood or other biohazardous matter. Turn to a team of professionals for reliable and meticulous trauma and crime scene cleanup and biohazard remediation services. With more than four decades to our name, we have the knowledge and experience to handle any situation with compassion, efficiency, and professionalism.
Police, medical examiners and funeral directors recommend our services to help victims of trauma clean up in the following scenarios.
Crime scene cleanup
Death cleanup service
Blood scene cleanup
Homicide scene cleanup
Suicide scene cleanup
Meth labs cleanup
Biohazard scene cleanup
Hoarding and gross filth scene cleanup
Vehicle mishap cleaning
Uninhabitable residences
Industrial accidents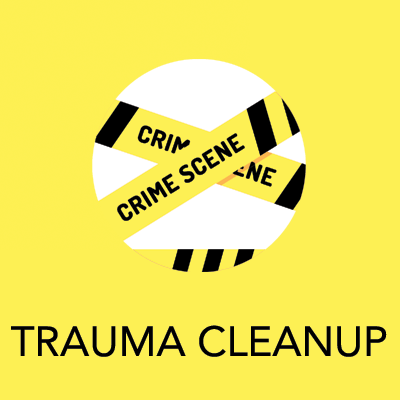 Trained & Certified Biohazard Cleaners
Federal law requires that bio-clean technicians must be trained to remove all signs of biological contamination. Our experts are certified to control blood-borne pathogens, utilize proper protection gear, and are equipped to handle and dispose of biological materials. At ServiceMaster DCS, we meet all health and OSHA regulations – tempered with integrity, professionalism and respect.
At ServiceMaster DCS we understand that working with a trauma scene requires compassion, discretion, and respect. We believe in treating everyone like family and will work with friends, family members, and required agencies to ensure a smooth recovery. With over 20 years of experience in the restoration industry in Des Plaines, we possess the specialized training and cleaning procedures to get the job done quickly and efficiently.
Contact our professionals for trauma cleaning services in Chicago and Des Plaines. Call (847) 957-9746 for information.