Kinston Fire Damage Restoration
Professional fire damage repair Services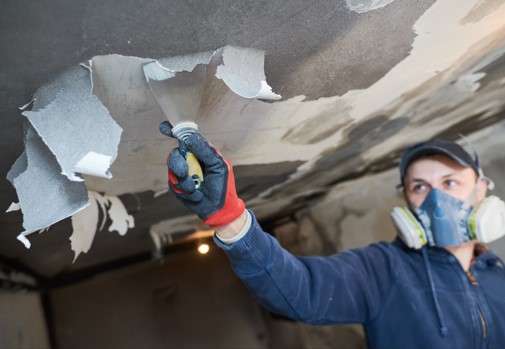 A fire at your home is certainly a traumatic experience. So too is that feeling you get when you see the soot-stained walls in your home after the fire is extinguished. That sight can be disheartening.
Fortunately, the team at ServiceMaster Emergency Services has the equipment, experience, and knowledge to complete your fire damage repair needs quickly and effectively.
Need professional fire damage repair? We are always available to get to work on your home, so give our fire damage restoration professionals a call at(252) 618-9968 when disaster strikes.
What to do Immediately After Fire Damage
Open all windows as often as you can, and use fans to force out the contaminated air
Scrub down all surfaces, including insides of drawers and cabinets
Wash clothes, curtains, bedding and other linens with an alkaline cleaner
Contact a fire damage restoration service near you to receive professional cleaning and remediation to make your home safe to return to
Smoke Damage Health Risks to Keep In Mind
Unfortunately, when it comes to house fires, the danger for your family doesn't end when the fire is put out. Lingering effects including smoke damage on the walls, in textiles, carpets, clothing, and more, can have a long term effect on your health if not dealt with properly. Extended exposure to smoke damage in the home has been shown to cause serious health issues including:
Coughing
Shortness of breath
Eye and skin irritation
Bronchitis
Cancer
Heart or lung problems
If you or a family member suffer from asthma or another health issue they may experience the side effects of smoke inhalation more severely than others. It's important that before moving back into your home, you have the smoke and odor damage treated professionally. Our Kinston fire restoration experts are here to help with professional smoke cleaning services.
Reach out today for expert fire damage restoration services in Kinston. You can call us at (252) 618-9968 orcontact us online.
Common Causes of Residential Fires
As a homeowner, it's important to be aware of the common causes of residential fires. By taking some simple precautions, you can help to prevent a fire from starting in your home.
One of the most common causes of residential fires is cooking equipment. If you have a stovetop or oven, be sure to keep it clean and free of grease build-up, and make sure not to set flammable items close by. In addition, never leave food unattended while it's cooking.
Another common cause of residential fires is electrical equipment. Regularly check your electrical cords and outlets for signs of damage. If you notice any fraying or exposed wires, be sure to have them repaired by a qualified electrician. Some additional causes to be aware of include:
Smoking
Candles
Heating Appliances
Detailed Fire Restoration for Kinston, Goldsboro, New Bern & Kenansville, NC
Not only will we thoroughly perform all aspects of fire damage clean-up, such as soot and smoke removal, but we can also thoroughly inspect the structure of your home to identify any serious issues that require immediate attention and any potential issues that may be cause for concern in the future. This way, you will know the full depth of the situation, making things easier when it comes to filing your insurance claim.
Contact us today for prompt fire restoration services. Our residential and commercial restoration team is proud to serve the entire Kinston, Goldsboro, and New Bern, NC area.
If you need fire and smoke damage restoration near you, turn to our expert team.Contact us online or call us today at(252) 618-9968!