Mold Remediation in Cary, IL
It can be a challenge to keep mold out of your home or commercial building, because airborne mold spores are a constant and natural presence. The spores only need a source of moisture to grow and they can use many household materials like wood and drywall as a food source.
Mold growth must be removed immediately because it can cause deep structural damage to the affected areas and trigger serious health effects. ServiceMaster Kwik Restore provides mold remediation services to completely remove mold growth from affected homes and businesses.
We proudly serve Lake, McHenry and Kane County in Illinois and Racine, Kenosha, and Milwaukee County in Wisconsin. Reach out to our experienced team any time of day, 24/7, to get the help you need.
Need effective commercial mold remediation in cary? Call(847) 908-5914 orcontact us online now to get started!
What Causes Mold & What Are the Risks?
Mold is ever-present indoors and out, and not all mold is bad or dangerous. However, it takes a trained professional to determine whether or not the mold in your home or building is a risk. Usually, if it is visible and growing on walls, ceilings, or other surfaces, it needs to be removed.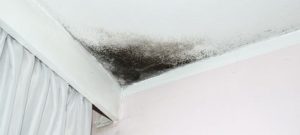 Mold growth is always caused by moisture and usually occurs because of high humidity or water damage like leaks and floods.
Cellulose is the main food source for mold and it is found in many common building materials like drywall, wood, and insulation. This is why mold has the potential to cause irreversible damage to these surfaces unless it is removed quickly.
The other serious concern with mold growth is the health effects caused by exposure to the spores. Mold exposure can lead to allergic reactions like coughing, itchy eyes, skin irritation, and nasal congestion. In extreme cases, mold exposure can also trigger more serious issues including asthma and respiratory infections.
Experienced Mold Inspection & Repair
At ServiceMaster Kwik Restore, we can provide complete mold removal for homes and commercial buildings that includes inspection, testing, and restoration of the damage.
We work closely with an environmental testing agency to test the home or building and locate all hidden mold.
The mold is then removed with anti-microbial cleaning methods and the damaged surfaces are either repaired or replaced depending on the level of the damage. When you trust ServiceMaster Kwik Restore to handle mold remediation, our technicians will take care to prevent the mold from spreading as we work, and we will make sure all damaged surfaces are repaired or replaced.
You can expect the following basic steps with our mold remediation services in Cary:
Testing and thorough assessment of the mold growth
Report of our assessment provided to the insurance company
Containment of the mold to the already damaged areas
Creation of a mold remediation plan according to our assessment
Thorough mold removal and repair or replacement of the damaged surfaces
Choose ServiceMaster Kwik Restore for Mold Remediation
A mold infestation is likely to pop up in your home or building at any time, especially following water damage or flooding, and any hesitation to remove it will only increase the risk of serious property damage or health effects. Contact ServiceMaster Kwik Restore as soon as you notice a mold problem in your home or business. Our technicians use advanced cleaning methods to safely remove all traces of mold growth. Still not convinced? Read what past clients have to say about our mold restoration services in Cary and surrounding areas of Illinois and Wisconsin.
Give Us a Call at (847) 908-5914 when You Need Professional Mold Remediation in Cary, IL.