Reconstruction Services for Cary, IL
There are several types of natural disasters that can strike your home or business at virtually any time and cause immense damage to your property. Disasters such as floods, fires, and storms have been known to cause serious property damage and even make a home or building uninhabitable. If your home or building has sustained severe exterior or structural damage, the thought of dealing with the aftermath can be overwhelming.
At ServiceMaster Kwik Restore, we provide complete reconstruction services to restore and rebuild homes and buildings in Cary, IL that have experienced major damage. Our technicians will stabilize structural damage and form a complete reconstruction plan that will cover all repairs and restoration needed.
ServiceMaster Reconstruction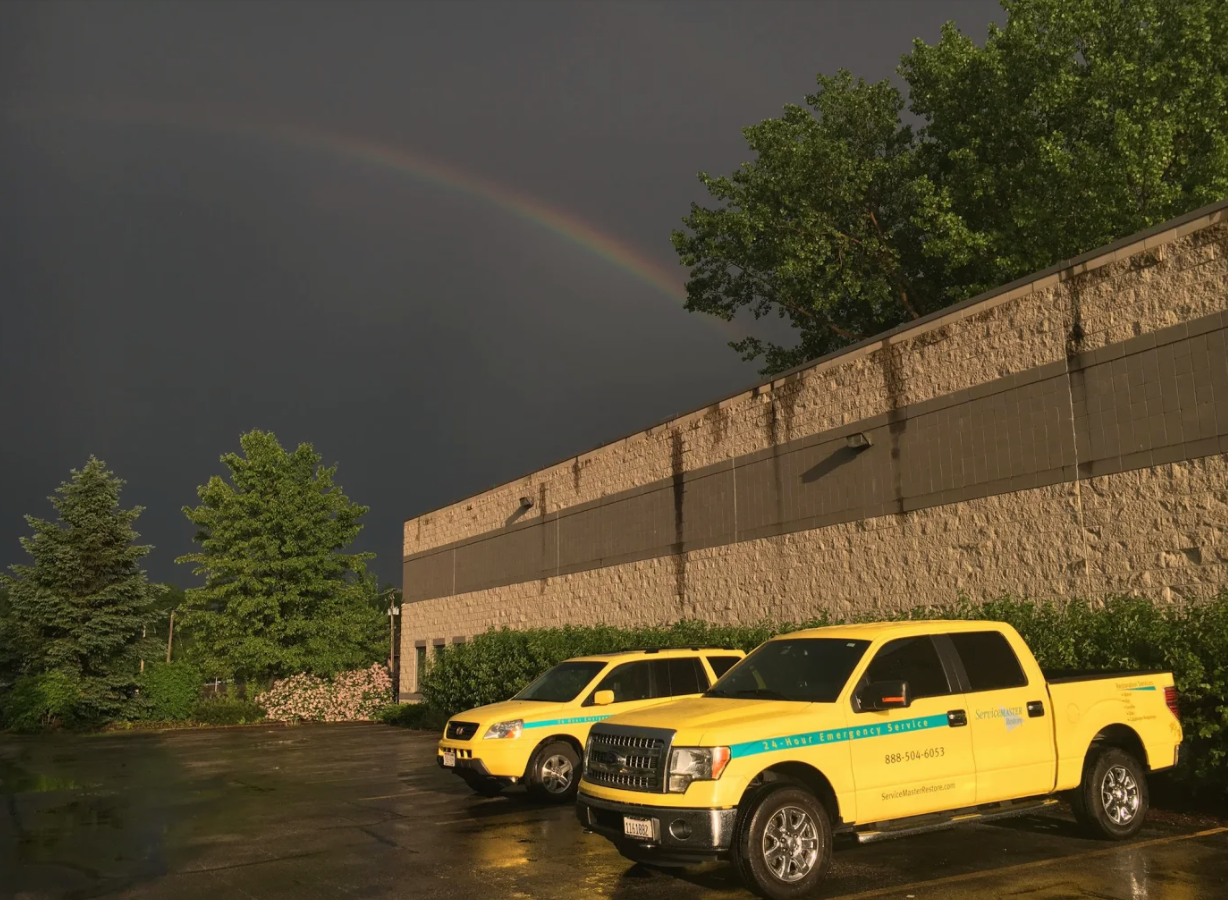 Our staff at ServiceMaster Kwik Restore has the training, experience, and equipment to provide effective building stabilization services and complete construction from start to finish.
We will start by boarding up and stabilizing the building to keep it protected from further damage while we work out a construction plan. Our construction plan will cover everything including restoration work to repair damage from fire, water, or mold, as well as carpentry, plumbing, and whatever else is needed to return your home or building to its original condition.
We will work with you to help decide on designs and finishes and keep you updated on our progress throughout the project. Most importantly, we aim to provide you with peace of mind with our one-stop reconstruction and restoration services. You do not have to work with multiple service providers as our technicians can take care of the restoration and complete reconstruction. We also work efficiently to get your home or building rebuilt in a timely manner.
You can expect our construction crew at ServiceMaster Kwik Restore to cover the following:
Full general contracting and obtaining necessary licenses and permits
Carpentry and framing
Finish carpentry
Roof repair and replacement
Custom woodworking
Carpeting and floor repair
Painting and staining
Window treatments
Plumbing and electrical work
Regardless of the scale of property damage you have experienced, we can get your home or business repaired efficiently with our reconstruction services.
We will help prevent further damage right away with building stabilization and we will be with you every step of the way as we complete the reconstruction of your property.
You Can Reach Us 24 Hours a Day at 847-908-5914 for Emergency Stabilization and Reconstruction Services in Cary, IL