Emergency Board Up Services near you
When a home or building is affected by a natural disaster, there is always a fear that the damage can be deep and extensive. There are several disasters that have the potential to damage the structural core of a building including severe storms, floods, fires, and accidents.
If the structural core for exterior of a building has sustained major damage, the building must be stabilized and secured immediately to protect it from even worse damage until it is rebuilt.
ServiceMaster Kwik Restore provides emergency board up services in Northern IL and Southern WI, including Lake, McHenry and Kane County in IL and Racine, Kenosha, Milwaukee County in WI, to stabilize and secure homes and commercial buildings that have sustained major damage.
Looking to have your business to be boarded up for inclement weather? Call (847) 908-5914 now orcontact us now to get started with OUR emergency board up services!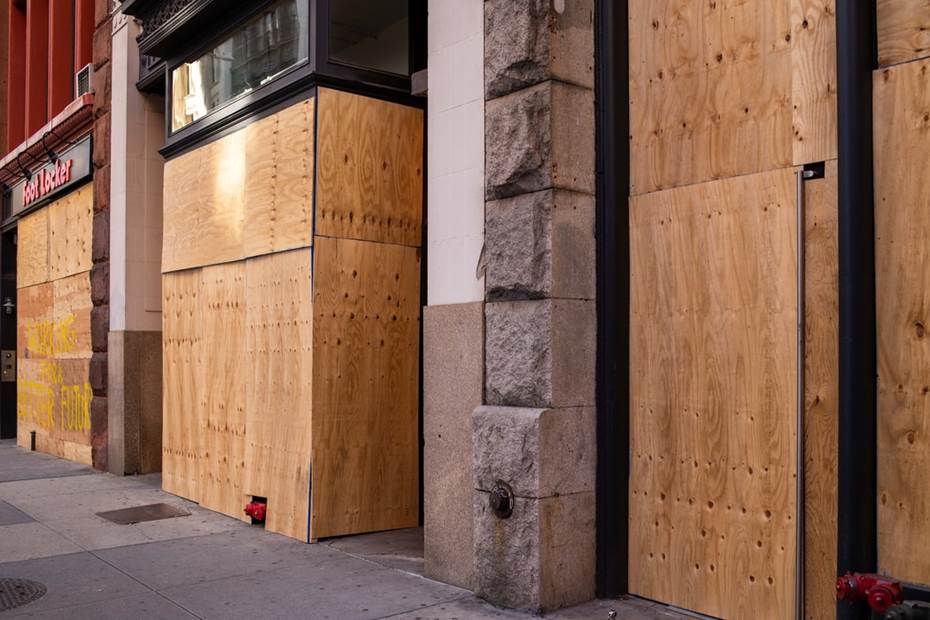 Our technicians will help keep the structural core intact and cover up any holes or openings with boards or tarp. Severe structural damage to a home or building creates a dangerous situation. If the structural integrity is compromised, the building is left vulnerable to further damage and it is also at risk of collapsing. Any holes or openings in the exterior also leave the building susceptible to more damage as rain, wind, vandals, and animals can enter easily.
Heavily damaged homes and buildings must be stabilized immediately so that they are secure during the reconstruction process.
At ServiceMaster Kwik Restore, our technicians can effectively secure homes and buildings with severe structural damage and board up holes in the siding and broken windows. We will also ensure that damaged roofs are covered with tarp to protect the interior from the elements.
Kwik Restore emergency board up services offer the following:
Coverage of all holes and openings with boards
Roof tarping
Temporary enclosures
Barricades when needed
When a home or building sustains serious structural damage, there is little time to act before the situation becomes much worse. Make sure you contact ServiceMaster Kwik Restore immediately if you have experienced extensive property damage from a major disaster. Our restoration technicians will temporarily secure and stabilize the building to prevent further damage until it can be rebuilt properly.
Ready to schedule your business to be boarded up in preparation of inclement weather? Call (847) 908-5914 now or contact us now to get started!