Ferrysburg Water Damage Restoration Services
EMERGENCY WATER DAMAGE RESTORATION
Ferrysburg homeowners can rely on our water damage restoration and repair services to get their homes back in top condition. Our experienced team of water damage restoration experts is certified to handle any kind of water-related disaster, from burst pipes and flooding to sewage backups. We use the latest technology combined with proven techniques like structural drying, dehumidification, disinfection and more for a comprehensive solution that will restore your home quickly while minimizing further damage. Get in touch today for prompt service you can trust!
FOR WATER DAMAGE RESTORATION SERVICES IN FERRYSBURG CALL 616-303-3061 OR SCHEDULE WATER DAMAGE RESTORATION SERVICES NEAR YOU

What is Water Damage Restoration?
Water damage restoration is the process of repairing a property that has been impacted by water including damage to walls, floors, and ceilings as well as water-damaged furniture and personal belongings. It's important to act quickly to minimize the damage and ensure proper remediation.
Step 1: Assessing the extent of the damage and determining the source, whether it be a burst pipe or flooding from inclement weather.
Step 2: The water must be removed from the affected area using specialized equipment such as pumps and dehumidifiers in order to prevent mold growth.
Step 3: Repairs can begin on water-damaged materials such as drywall and floorboards, and any damaged personal items can also be restored or replaced.
If you are experiencing water damage, contact us online or call us at (616) 303-3061 for our disaster restoration services in FERRYSBURG!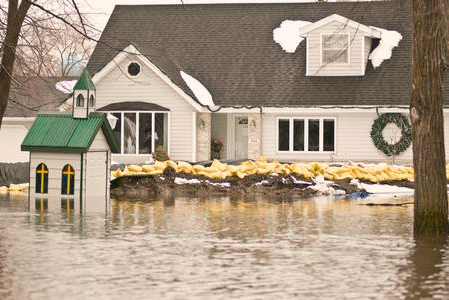 Water Damage Tips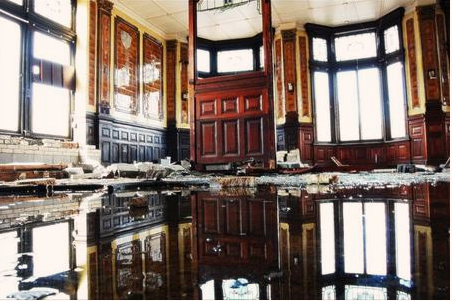 What To Do After Water Damage:
Remove as much water as possible by mopping and blotting.

Remove wet area rugs or other floor coverings.

Wipe furniture, prop up wet furniture cushions for even drying and place aluminum foil under furniture legs.

Open drawers, closet and cabinet doors to enhance drying.

Lift draperies off the floor, loop through a coat hanger and place the hanger on the drapery rod.
What Not To Do After Water Damage:
Do not use a regular household vacuum to remove water.

Do not use electrical appliances while on wet carpet or flooring.

Do not disturb visible mold.
Reach out to our Ferrysburg water damage restoration professionals at (616) 303-3061 today to restore your home to its previous condition!
Flood Safety