Commercial Vandalism & Graffiti Removal Services In Athens, GA
Get Rid Of Unsightly Graffiti
At ServiceMaster Of Athens, our cleaning professionals understand that when vandalism occurs at your business it needs to be addressed quickly. The cleanup services we provide in Athens, GA are designed to keep your business looking professional with as little downtime as possible. Our expert team of commercial cleaning professionals will act swiftly to remove vandalism and graffiti from your commercial space.
If Left Alone Acts Of Vandalism Can Cause:
A bad image of your business
Other forms of vandalism that may get progressively more dangerous
Loss of loyal customers
Long-term damage that becomes harder to repair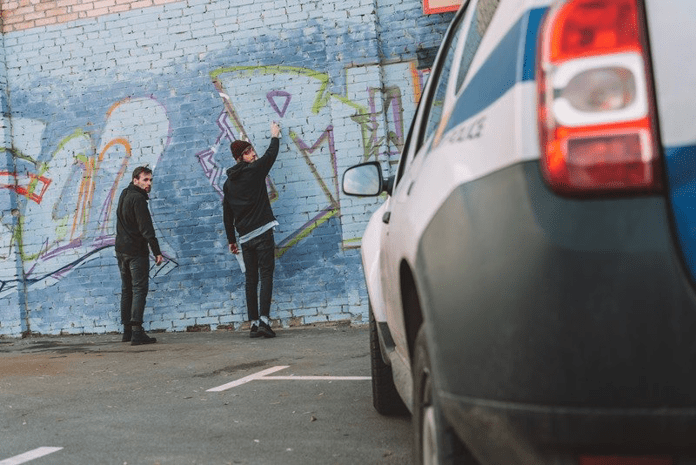 Our Vandalism And Graffiti Cleanup Process
The cleaning products we use during our commercial cleaning services to remove vandalism and graffiti are environmentally friendly. They are scientifically formulated to remove the paint and other substances with little to no further damage to the asphalt, metal, wood, glass, stone, or other material. We can clean driveways, walkways, asphalt, as well as walls, windows, and floors.
ServiceMaster Of Athens Knows Vandalism Cleanup
ServiceMaster Of Athens provides cleaning and repair services to Athens area businesses that have experienced vandalism. It is important to act quickly when vandalism occurs because the longer the substance, be it paint, markers, or other, sits on the surface the further it penetrates. This makes it more difficult to remove the graffiti without damaging the surface materials.
Our Vandalism & Graffiti Removal Service Includes:
Boarding up
Packout and content management
Power washing
Window cleaning
Reconstruction
Graffiti And Vandalism Cleanup in Athens, GA
ServiceMaster of Athens provides cleaning and restoration services throughout Athens, GA and the surrounding counties. This includes restoration for fire, water, and mold damage as well as residential cleaning services for windows, floors, and furnishings. Our graffiti and vandalism removal services for driveways, walkways, asphalt, metal, wood, and more ensure your business stays clean and professional.
Graffiti Removal Specialists
Our skilled team of professionals has years of experience handling residential and commercial cleaning and restoration projects. Allow us to use our experience and know-how to solve your graffiti or vandalism problem. Reach out today to learn more about how we can help your business.