Hoarding Cleaning
Hoarding Cleaning in Colorado Springs
One of the most challenging things you can go through in life is to witness the effects of compulsive hoarding. Whether you suffer from hoarding disorder yourself or see a loved one succumbing to it, it can be exhausting to see the more substantial effects it can have on a home.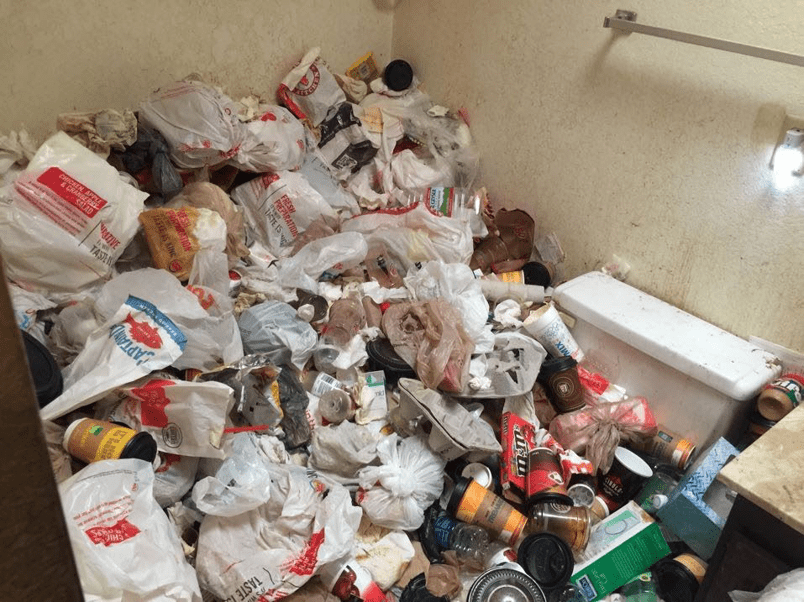 But even as you know of the harm that it brings to your life, the complexities of compulsive hoarding stop you from blindly dumping the collected items. If you have a hoarding disorder yourself, it can take a world of determination to finally let go. If you have a loved one who goes through this issue, the same struggle holds for them.
Understanding the intricacies of the issue, ServiceMaster of Colorado Springs offers qualified solutions for hoarding cleaning in Colorado Springs. Our holistic services range across multiple aspects, including detailed consultation, item removal, cleanup solutions, and home restoration.
This ensures that our solutions are delivered with the utmost care to handle the challenges of hoarding disorder. Through the help of our highly experienced technicians, you can rest assured that we will help you achieve your goals even in the face of difficult barriers.
What Is Included in Our Hoarding Restoration Service
Established over 25 years ago, ServiceMaster of Colorado Springs stands out through our highly personalized approach to hoarding cleaning.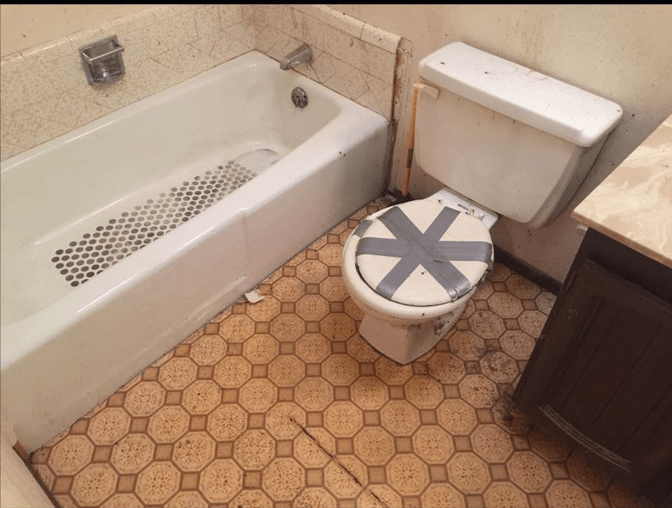 Instead of looking at the process as normal junk removal, we approach it with the care that it needs. Taking this route allows our qualified experts to provide you with efficient cleaning and restoration services, while also being respectful to those suffering from compulsive hoarding.
Keeping this in mind, our process is designed to cover the most challenging aspects of hoarding cleaning in a timely yet reliable way. This ensures that you can count on our services to pull off complex hoarding cleaning in Colorado Springs.
Our process for a typical hoarding cleaning job includes the following steps.
Detailed Consultation and Assessment
Our hoarding cleaning solutions kick off with a detailed consultation with you or your family member.
We take time to understand the hoarder's concerns and alleviate their worries about getting rid of their belongings during this step. This allows us to design the rest of the activities in a way that will not negatively affect their mental health.
We then move forward with an assessment of your home or affected space. This lets us determine the efforts needed to restore the space to its original state.
Cleanup Solutions
Hoarding involves a plethora of items being stacked at a single location. More often than not, these items are also resting at their designated place for a long time. As a result, removing them can reveal a world of underlying issues. You should be ready to witness problems that you wouldn't even think to see within your home from water damage to mold.
ServiceMaster of Colorado Springs qualified team is equipped to deal with these difficulties with ease. Using our commercial equipment and industrial-grade products, we clean up your site of any damage, bacteria, and stains. This ensures that your home stays clean after the item removal process.
Item Removal
Afterward, we move forward with removing the items that make the space unbearable to live. If you or your loved one are trying to keep damaged items, we make sure to hold periodic consultations to create a gentle case for their removal as well.
This allows us to remove any belongings that are not needed within the living space. As a result, you can get the most out of our hoarding cleaning solutions.
Home Restoration
The last step of the process typically comes in the form of home restoration. During this aspect, we deploy targeted restoration services for your home's infrastructure and any belongings you want to keep. This includes but is not limited to repairing and restoring your walls, floors, fixtures, and furnishings.
While the process is highly detailed, it ensures that your home looks good as new after the hoarding cleaning process is complete. As a result, you or your loved one can enjoy a cleaner, safer, and healthier home through our hoarding cleaning in Colorado Springs.
Contact Us Today
At ServiceMaster of Colorado Springs, we firmly believe in helping as many families as possible through our specialized hoarding cleaning services. With this in mind, we make sure to offer competitive prices for our solutions, so you don't have any issues regarding accessibility.
Simultaneously, our services never compromise on the level of quality that we deliver to our clients. This makes sure that you can benefit from hoarding cleaning that strikes the perfect balance between functionality and affordability.
Whether you want to explore your options about hoarding cleaning or feel mentally prepared to go through the process, don't hesitate to contact us for a free inspection today. We will be glad to understand your concerns and deploy our comprehensive solutions to fulfill your needs accordingly.