Newton, IA Home Water Damage Repair Services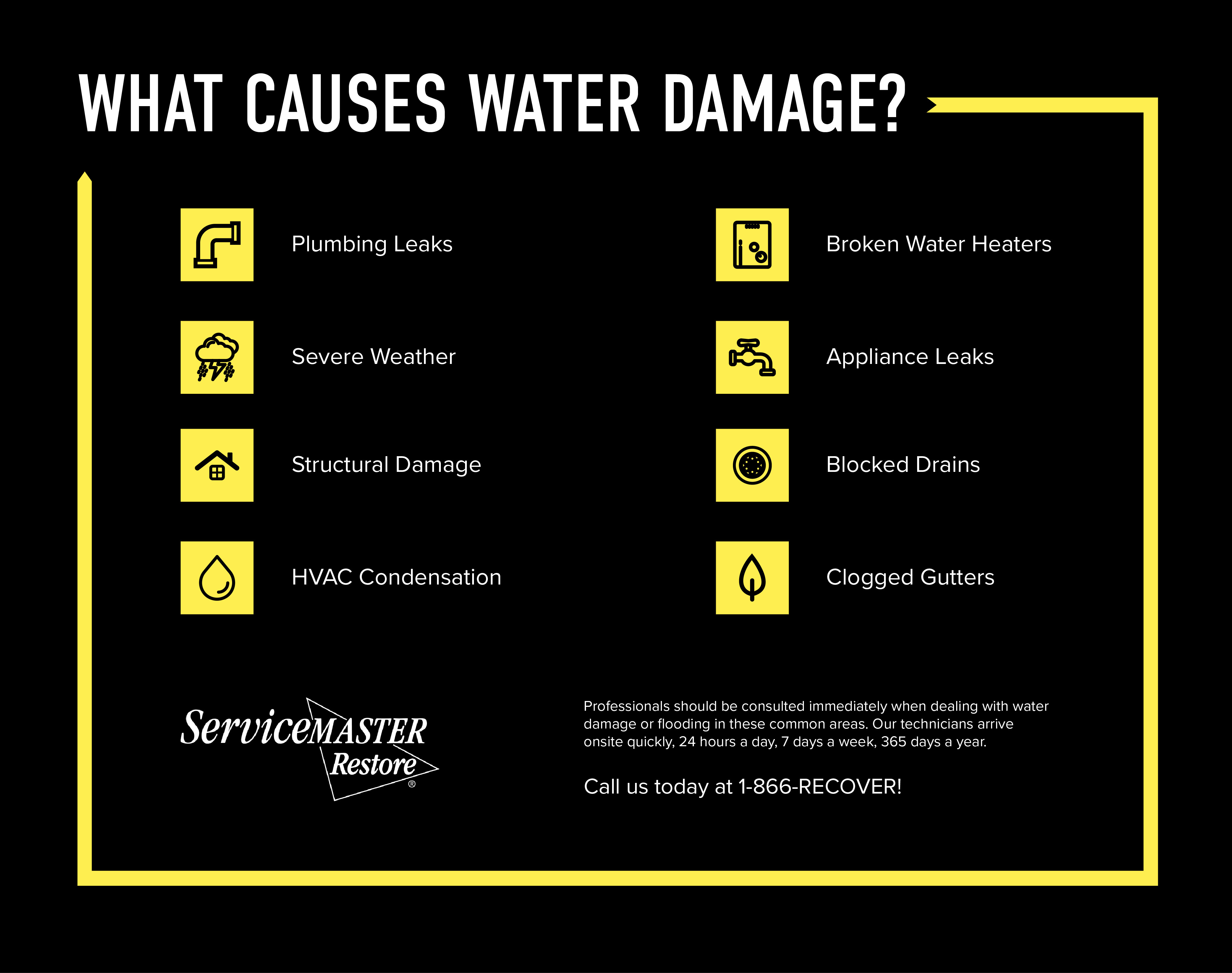 Burst pipes, Flash floods, leaky rooves – no matter what it was that caused the water damage to your property, nobody expects it and it tends to happen at the least opportune times. You have to act quickly to mitigate the damage, too, or it will continue to cause continued problems like structural deterioration, mold growth, and odor problems. If you're wondering what next steps to take, you should contact a residential water damage restoration company in Newton ASAP for help within mere hours of your call. You can rely on the ServiceMaster of Newton team to deliver expert water mitigation services and help make your house a home again.
How Does ServiceMaster of Newton Perform Water Mitigation?
When you contact ServiceMaster of Newton, our team will take the time to gather all the necessary tools and equipment to tackle the job that awaits us at your home. Once we arrive, we'll assess the water damage. We'll extract standing water so it halts further damage to the contents and structure of your home. Our team will dry and dehumidify your home to restore its condition thoroughly before you are cleared to move back into your home.
Our team will make swift work of the following tasks:
Extracting the standing water
Drying out and dehumidifying your property and the impacted contents
Addressing any mold damage as a result of the excess water
Removing destroyed objects
Cleaning and disinfecting salvageable items
Rebuilding any part of the structure that has been affected by water damage
Why it's Important to Bring in Experts for Water Damage Restoration
Standing water can cause many problems left unattended and it's important to have specialists called in as soon as you notice it. The longer it stands, your walls and foundation will be at great risk. Not to mention, if you wait to long to seek help, your homeowner's insurance might not pay out your claim if you went the ill-fated DYI course. Save yourself the headache. Contact our locally owned and operated water damage restoration company ASAP – we are open 24/7, as we know these kinds of inconveniences don't care about respecting business hours.
ServiceMaster of Newton is a locally owned and operated company backed by the national company ServiceMaster Restore®. They have been an industry leader in water damage restoration for more than 65 years. Our team is ready to handle any home impacted by water. We have the extensive training, state-of-the-art tools, and proper equipment to restore your home.