TILE AND GROUT CLEANING
ServiceMaster of Prescott provides expert tile and grout cleaning for homeowners and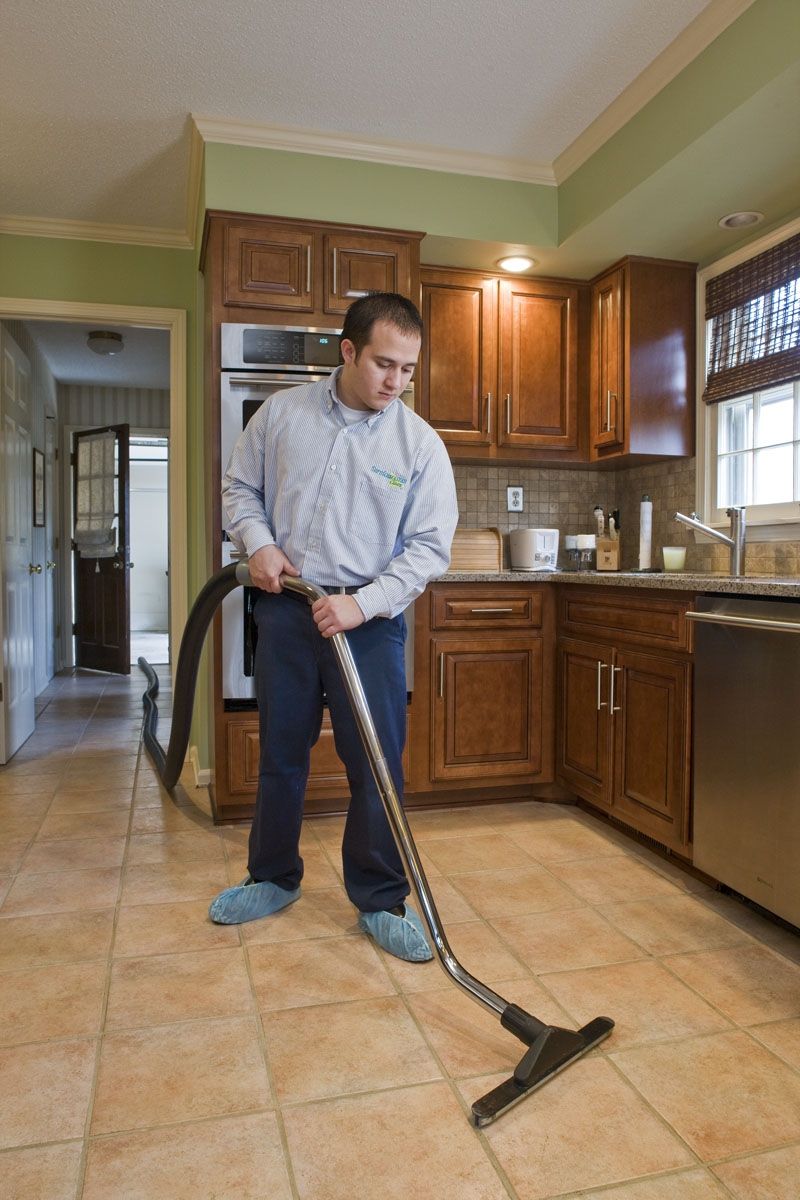 businesses here in Yavapai County, Arizona. Our team is professionally trained to deep clean your tile and grout quickly and efficiently.
Tile floors can be beautiful and functional, however, over time they can lose their shine. Even with regular scrubbing and mopping it's hard to keep grout sparkling clean. It is a porous substance meaning it will absorb any dirt and debris, causing it to become dull. Kitchen floors take a lot of abuse from food spillage, muddy shoes, pets and children. Bathrooms can be just as challenging to keep clean with the dirt, soap scum and mold that can build up until it seems impossible to get tile and grout clean again.
Cleaning grout can be challenging and exhausting. Luckily, ServiceMaster of Prescott's expert floor care team can get the job done fast and stress-free. Our six-step tile and grout cleaning process will completely clean your grout and will keep it looking its best. We are backed by ServiceMaster Clean® so our technicians are professionally trained to clean everything from greasy tile on kitchen floors to dirty bathroom tile and grout. Call today to receive an estimate!
Our Tile and Grout Cleaning Process:
A preliminary inspection of your tiled areas to determine the proper cleaning method
Any spots and stains are pre-sprayed using our state-of-the-art cleaning products
Using our high-pressure cleaning and extraction methods, we will remove ground-in soil and dirt
All corners and baseboards are carefully cleaned
Tiled areas are efficiently dried
Grout lines are sealed to preserve cleanliness and prevent long term damage (optional)
ServiceMaster of Prescott has over 50 years of experience in the floor cleaning industry. Our reputation for quality, service, professionalism and customer satisfaction are unparalleled.
Benefits of Working with ServiceMaster of Prescott:
Put away that brush and grout cleaner. Our tile and grout experts can clean your tile and grout more thoroughly and with less hassle.
Our services can help extend the life of your floors – eventually saving you money on replacing the old tile.
Grout cleaning can help get rid of health hazards in the home like mold, mildew and dirt.
Our cleaning is effective and safe on any tile type including ceramic, porcelain, limestone and more!
Tile cleaning and grout cleaning are just a small part of our floor cleaning regimen. At ServiceMaster of Prescott, we take pride in dirt removal, contact us today to discuss your floor care needs!