Residential Restoration Services in Prescott
Restoring Peace of Mind
We've been solving disaster for homeowners and businesses facing real emergencies for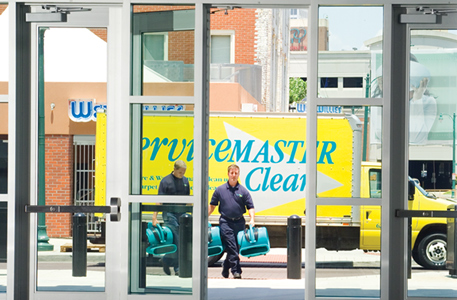 decades. We're experts. Call us 24 hours a day, seven days a week, we understand you need help immediately and that's why we serve.
Turn to ServiceMaster of Prescott when you're facing disaster. Our services include:
Hoarding
Trauma
Biohazard Cleanup
Mold Removal
We're available 24/7 for your emergency restoration needs. Call (928) 272-6095 for Prescott residential restoration services.
Watch for our trucks all over the Prescott area, Chino Valley, Cottonwood, and Verde Valley and Sedona!
Our residential restore service begins with restoring your confidence. We'll get things right and return your home to pre-loss condition. Restoring peace of mind is not just a slogan for our team, it's how we know the job is finished to your satisfaction. If your property has suffered fire, water, or smoke damage, count on help from the experts at ServiceMaster of Prescott!
For business owners, a disaster can be devastating. We understand that time is everything to protecting your investment and your people. We'll limit work disruptions and service your facility around the clock to get you back on your feet as fast as possible.
More About Our Home Restoration Services
Water Damage Restoration in Prescott
We specialize in drying any size structure. From homes to a ten story building ServiceMaster of Prescott has the right equipment to thoroughly address damaged areas. Our processes are advanced, proprietary techniques backed by the fifty years of ServiceMaster research.
Our sophisticated moisture detection and state-of-the-art drying equipment is as necessary to solving complex water damage as is our training and dedication. We work to ensure that potentially hazardous materials are removed or neutralized with treatment prior to structural restoration.
Smoke and Fire Damage Restoration in Prescott
We clean and deodorize all of your contents, restoring everything it is possible to restore. Fires, large or small, can cause a great deal of fire, smoke and odor damage. Using state-of-the-art equipment, products and technology, ServiceMaster of Prescott thoroughly cleans damaged areas. Our process ensures that odor causing materials and potentially hazardous conditions are removed and treated before reconstruction takes place.
We're leaders in providing water restoration and fire restoration in Prescott and surrounding areas. Call our experts at (928) 272-6095 when you need them!
Hoarding, Trauma, and Biohazard Cleanup in Prescott
Leave the emotional clean up of sensitive and hazardous materials to our professional team at ServiceMaster of Prescott. Trauma and hoarding restoration requires highly specialized equipment and products, as well as a great deal of compassion and discretion. We're pros at treating your family member with dignity while ensuring that safety and health is not compromised. Our highly specialized training addresses issues both emotional and dangerous when addressing all factors involved with cleaning trauma and hoarding sites.
Sewage Cleanup in Prescott
Our highly trained and IICRC certified technicians can rapidly control or stop the growth or amplification of microorganisms present in sewage water, bringing the loss to a quick and efficient conclusion.
Mold Removal in Prescott
Our ServiceMaster mold removal team adheres to the highest requirements. Once mold is present, drying is not enough. Moldy materials must be either removed or decontaminated. This process is called mold remediation, which means "to remedy" or "to cure." Proper remediation procedures will be determined by the size, scope and nature of the mold contamination.
Suspect you may have a mold problem? Call our mold inspectors and mold remediation experts at (928) 272-6095 for help!