PRESCOTT COMMERCIAL CLEANING SERVICES
ServiceMaster of Prescott provides a wide variety of commercial cleaning services. We specialize in carpet and upholstery cleaning, floor maintenance, odor control and building cleaning. Our highly trained and certified technicians will take care of all your commercial cleaning needs. It's our goal to provide you with the best possible service for the most reasonable price.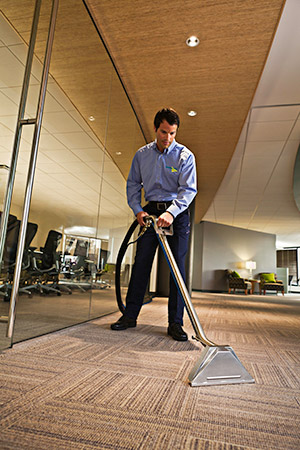 Carpet Cleaning
ServiceMaster of Prescott has over 50 years experience in the carpet cleaning industry. Our reputation for quality, service, professionalism, and customer satisfaction is unparalleled. 42% of consumers say floors are the first thing they look at when judging cleanliness. ServiceMaster of Prescott offers deep cleaning services for an array of different floor types so you can enhance your image and extend the life of your floors. With our Prescott commercial cleaning crew doing the heavy-lifting when it comes to keeping your floors clean, it leaves you more time to focus on your business.
Upholstery Cleaning
ServiceMaster of Prescott professionally maintains your upholstery to preserve its appearance and avoid costly replacement. Upholstered items like couches, love seats, and armchairs are intended to last for years. When upholstered furniture is cared for properly, it will last for decades. But that does not mean you have to live with furniture protectors on at all times! What is the point if you can not curl up with a cup of coffee, watch a family movie or cuddle up with your pet. You can enjoy these activities on your furniture and still have a beautiful, clean sofa that you don't have to be embarrassed about when company comes over.
Request a free no-obligation on-site estimate.
Floor Maintenance
ServiceMaster of Prescott has developed superior programs and regimens to care for a variety of floor surfaces including concrete, tile and grout, marble, vinyl, and wood. Request a free no-obligation on-site estimate.
Contact ServiceMaster of Prescott for all of your commercial floor care and floor maintenance needs. We can help with carpet cleaning, grout restoration, fire damage restoration, upholstery cleaning and flood damage restoration. We'll brighten everything under your feet!