BIOHAZARD CLEANUP in Prescott
Providing Trauma & Crime Scene Up from Certified Professionals
]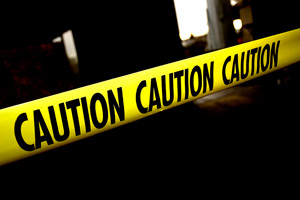 The two most important aspects of biohazard cleanup are fast response time and experience. Our expert technicians have the experience needed to handle biohazard and trauma scenes with professionalism and compassion.
ServiceMaster of Prescott offers custom trauma cleanup services. We will restore the scene properly by providing you with a reliable partner you can trust.
Our expert and certified team provides the following services:
Crime Scenes
Trauma Accidents
Natural Death
Homicides
Suicides
Industrial Accidents
Disinfecting/Odor Removal
At ServiceMaster of Prescott, we take special care to remove, dispose, and restore all of the contaminated content and materials. Our certified technicians can clean and restore situations involving biohazardous waste such as blood. We always follow standard procedure when disposing of biological materials. These procedures involve using protective equipment and the correct techniques for proper disposal.
Hoarding Cleanup
Hoarding cleanup is a specialized service at ServiceMaster of Prescott. There are many dangers such as fire, safety and health issues associated with clutter and filth. It is possible that your home may be contaminated with clutter and may need our services.
Fire, air quality and other clutter hazards have claimed the lives of dozens of hoarders each year. ServiceMaster of Prescott addresses hoarding hazards and restores the property back to a safe and livable home.
For experienced and professional trauma, biohazard, and hoarding cleanup in the Prescott Area, call ServiceMaster of Prescott today! We are ready when you need an experienced partner most. We are available 24 hours a day, 7 days a week, 365 days a year.