Broken Glass Clean Up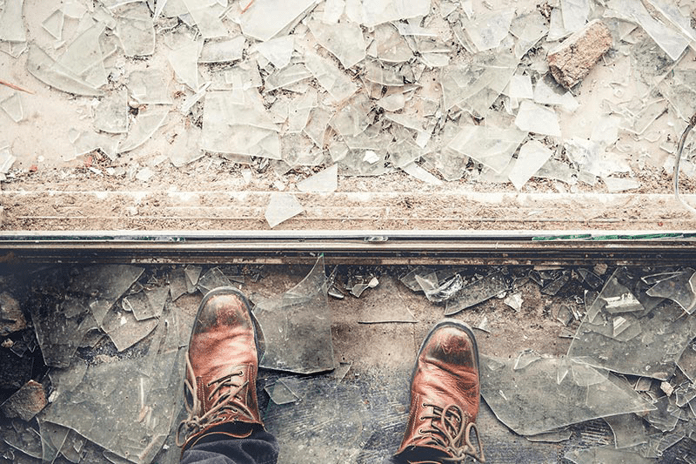 Broken glass is not only a safety hazard, but it's not always easy to repair. Our team of experts is available when you need us most. Whether you've experienced vandalism on your property or an accident like a car driving through your storefront window, you can count on ServiceMaster of Tacoma. Our team will restore your home or business to pre-damage conditions.
We will walk you through the entire process. From the minute we arrive at your property, you can expect to be informed every step of the way. Once we arrive on-site, we follow the following broken glass cleanup process.
Our team quickly and efficiently disposes of any glass debris to prevent injury.
Next, we assess any other damage that may have occurred and create a plan of action.
After that, board up and tarping services are completed. A broken window creates the perfect opportunity for the elements or critters to invade your property.
Then we follow your specifications to replace the damaged window, sliding glass door or storefront.
ServiceMaster of Tacoma has been serving our local community for over 40 years. We care about our neighbors. That's why we stand for the highest quality standards possible. Contact us to restore your peace of mind. We're available 24/7 for restoration services. When you need broken glass cleanup from Seattle to Tumwater, you can count on us. The quicker you call the more damage we can prevent.